90 Day Fiancé Star Mike Reveals The Biggest Hurdles He Faced With Ximena - Exclusive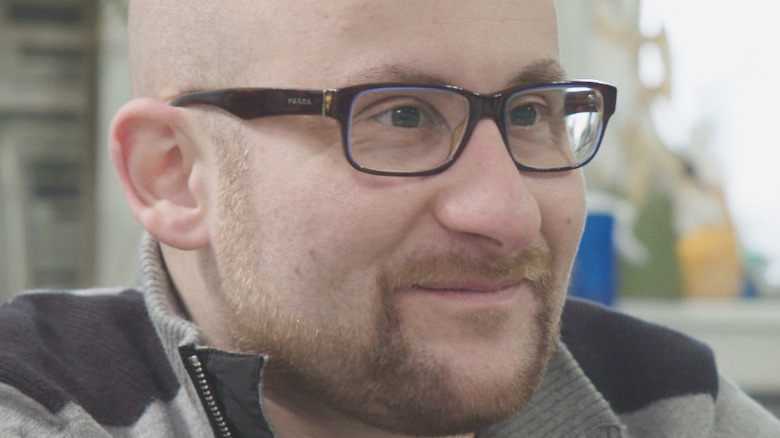 TLC
A self-proclaimed "everyday average person," Mike decided to give love a shot on an international dating app. It was the middle of the COVID-19 pandemic, and he — like so many people out there — was looking for love but didn't really know where to start. After all, not being able to leave the house made dating even more difficult than it usually is. 
People have been known to have successful relationships with the person living right next door, just as happiness can be found thousands of miles away. Mike, a New Yorker, fell into the latter category when he met Ximena, who just happened to live in Colombia. 
As you might've guessed, the two hit it off, and, one day, Mike saw a casting call for the hit TLC spinoff show "90 Day Fiancé: Before the 90 Days." And, just like that, Mike and Ximena found themselves on the series.
When international traveling finally did open back up and Mike could meet Ximena for the first time, the cameras followed him and thus began documenting the couple's early days together. Did their relationship stand the test of time? What difficulties did they face both on and off camera? 
We did all the digging so you don't have to, and, in an exclusive interview with The List, Mike spilled everything he could. This is what Mike revealed about the biggest hurdles he faced with Ximena.
COVID-19 proved to be incredibly challenging for the couple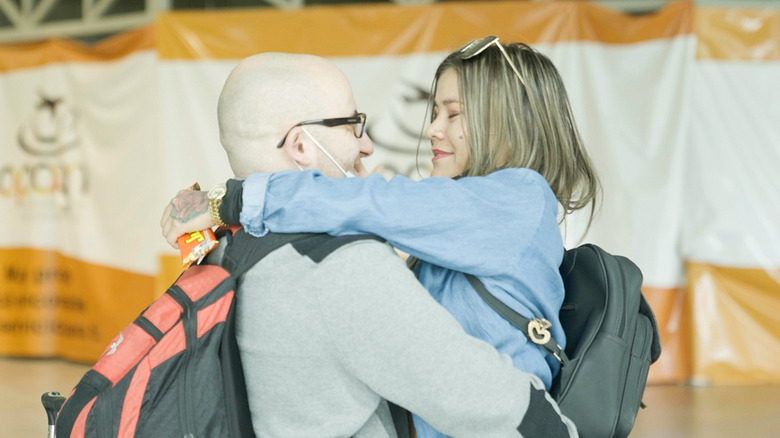 TLC
To say that COVID-19 has been incredibly disruptive, challenging, and heartbreaking is an understatement. The pandemic has been with us for nearly two years, as of publication, and it has certainly redefined many aspects of our daily lives — dating included. 
Unsurprisingly, a lot of people turned to apps and online dating to connect. Mike and Ximena are one such couple, but, after they made an initial connection online, the pandemic made circumstances very difficult — namely, traveling.
In his sit-down with The List, Mike shared that, because Ximena didn't have a visa and international travel was restricted, the couple couldn't meet for months after starting their relationship. Once travel opened back up, however, they immediately made plans to meet. 
Of course, the pandemic wasn't the only hurdle that Mike and Ximena had to overcome. Being in a long-distance relationship is never easy, and Mike shared that the two had to learn how to trust each other.
"We definitely had to grow through communicating because, being in a long-distance relationship, jealousy gets involved," Mike shared. "Like, 'Oh, what's this person doing?' We have to grow through that, because long-distance is definitely hard."
So what helped Mike continue in his efforts to build a relationship with Ximena, despite the challenges? "Just look at the bigger picture," he said.
What does the future look like for Mike and Ximena?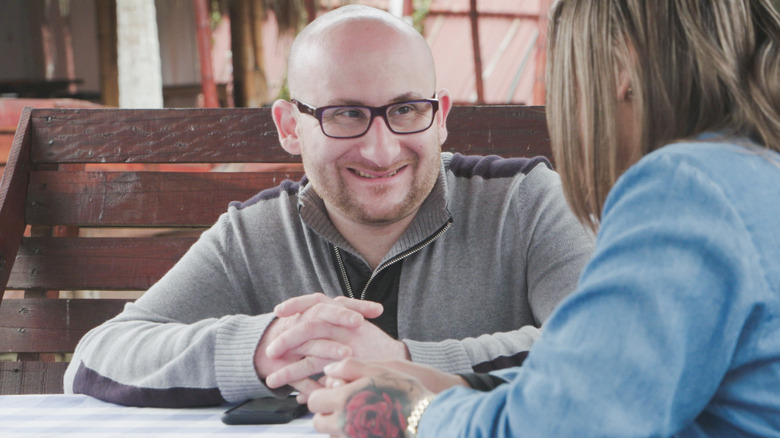 TLC
As much as we tried to squeeze information out of Mike, he was tight-lipped when it came to the current status of his relationship with Ximena. However, he did reveal that some of the hurdles the two faced had to do with the future, and we are definitely intrigued to see that play out during "90 Day Fiancé: Before the 90 Days." 
When asked about what the future might look like for the two, Mike shared some hesitations, given that the idea of Ximena picking up her life and moving from Colombia to Mike's native New York would be a huge step. "New York's definitely a lot different than Colombia," Mike noted. So, we'll just have to wait and see what's in the cards for this couple.
As far as other challenges he and Ximena have faced together, Mike elaborated on his family's perspective when it came to his international relationship, telling The List that there was some hesitation on their part. 
"My friends and family have been like, 'Just be careful because you know how people are always looking out for money,' and things like that," he shared. "Ximena is definitely not like that. But, for anything deeper, you'll just have to watch." 
To say he left us hanging is an understatement, but we can't wait to watch this unique couple battle these hurdles together.
The new season of "90 Day Fiancé: Before the 90 Days" premieres Sunday, Dec. 12, at 8 p.m. ET/PT on TLC and discovery+.