This Is What Meryl Streep Thought When Co-Stars Called Her The GOAT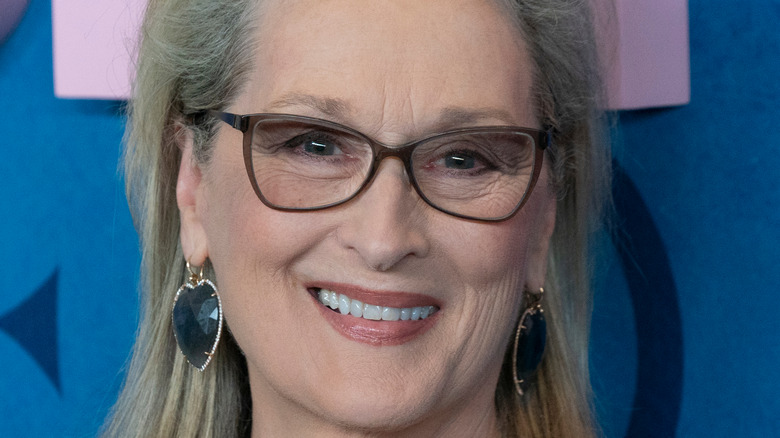 lev radin/Shutterstock
In the acting world, there are few performers more revered than Meryl Streep. She has been nominated for an Academy Award a record-setting 21 times and has won three: Best Supporting Actress for "Kramer vs. Kramer" in 1980, and Best Actress for "Sophie's Choice" in 1983 and "The Iron Lady" in 2012 (per IMDb). So it's no wonder that her coworkers are always thrilled to get to work alongside her. "She's not only the greatest actress — the greatest actor, I should say — of our times, she's also probably one of the greatest dramaturges of our time," Josh Singer, a screenwriter who wrote the 2017 film "The Post," told The Hollywood Reporter. "She's like a heat-seeking missile with scenes. Sometimes it's with lines and sometimes it's performance, because Meryl doesn't give you the obvious reading of any line, she doesn't even give you the second most obvious reading of any line."
Fans will get to see Streep appear alongside fellow Oscar winners Leonardo Di Caprio and Jennifer Lawrence in the Adam McKay film "Don't Look Up." In the movie, Lawrence and DiCaprio play astronomers who figure out that a comet is coming to destroy the Earth, while Streep plays the president of the United States. During the press tour, costar Jonah Hill frequently referred to Streep as the "GOAT" (aka "The Greatest of All Time). Unfortunately, according to Yahoo! Entertainment, Streep completely misunderstood the term. 
Meryl Streep didn't get that GOAT was compliment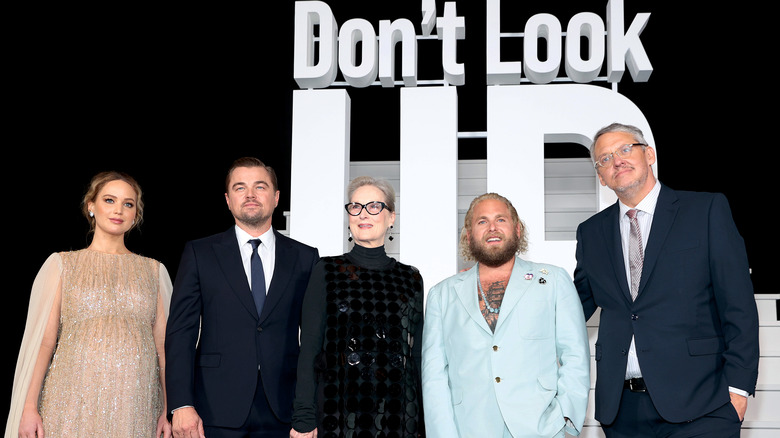 Dimitrios Kambouris/Getty Images
When her "Don't Look Up" costars affectionately referred to Meryl Street as the "GOAT" (aka Greatest of All Time), the actress believed they were literally calling her an animal. "I thought, well that's cute. I am kind of an old goat," Streep said during the press tour to promote the film (per Yahoo! Entertainment). Jonah Hill, of course, was mortified, "Oh my God, you thought I was calling you a goat?" he responded.
"We're doing a press conference and she's like, 'You know, Jonah is so comfortable with me, he's been calling me a goat all week.' And I'm like, what the f***?'" Hill told Jimmy Fallon on "The Tonight Show" (per The Hollywood Reporter). "And she's so cool, she wasn't even offended by it! She was just like, 'I guess he like loves me and is calling me a goat.'"
Luckily, Lawrence explained to Streep what the term means. "We were doing a photoshoot and I said something like GOAT and Meryl kind of said, 'That's right. Just tell the old goat where to go.' I was like, 'Meryl, you know that GOAT means greatest of all time, right?' And she was like, 'Oh, no!'