What Jennifer Lawrence Won't Talk About In Interviews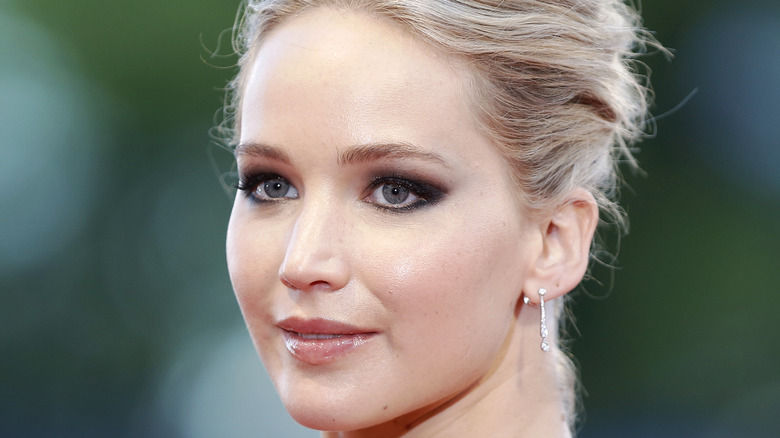 Andrea Raffin/Shutterstock
Jennifer Lawrence shot to international stardom following her breakout role in the "The Hunger Games" movie franchise. Then, in 2018, she stepped back from the spotlight and from acting. Speaking to Vanity Fair, the Academy Award-winner revealed that part of the reason why she decided to retreat from acting was because she had "reached a point where people were not pleased just by my existence." She added, "So that kind of shook me out of thinking that work or your career can bring any kind of peace to your soul."
However, Lawrence returned to her acting roots in the 2021 movie "Don't Look Up," co-starring alongside Leonardo DiCaprio as astronomers trying to warn the world about a comet that will destroy the world (via Variety).
Prior to the release of "Don't Look Up," Lawrence made the rounds of interviews and appearances to promote the movie, which is something she hasn't done for years due to her break from acting. Throughout this particular press tour, Lawrence revealed the one thing she doesn't want to talk about in interviews. 
Jennifer Lawrence shared some exciting family news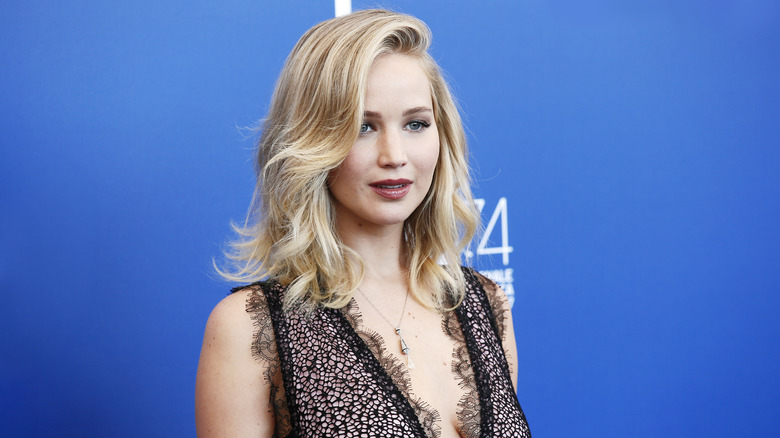 Andrea Raffin/Shutterstock
According to People, Jennifer Lawrence is expecting her first child with her husband, Cooke Maroney, who she married back in 2019. Speaking to Vanity Fair, the "Silver Linings Playbook" star was happy to say that she's "grateful and excited" about becoming a mother. However, that's about all she is willing to disclose, as Lawrence is already working to protect her baby's privacy.
"If I was at a dinner party, and somebody was like, 'Oh, my God, you're expecting a baby,' I wouldn't be like, 'God, I can't talk about that. Get away from me, you psycho!'" the actress told the publication. "But every instinct in my body wants to protect their privacy for the rest of their lives, as much as I can. I don't want anyone to feel welcome into their existence. And I feel like that just starts with not including them in this part of my work," she added. 
Lawrence is hardly the first celebrity to guard the privacy of their children. Lots of celebrities have set up boundaries about their kids in the past, including the likes of Blake Lively, Gigi Hadid, Jennifer Garner, and Halle Berry, Buzzfeed reported.