Here's Who Will Host Jeopardy! In 2022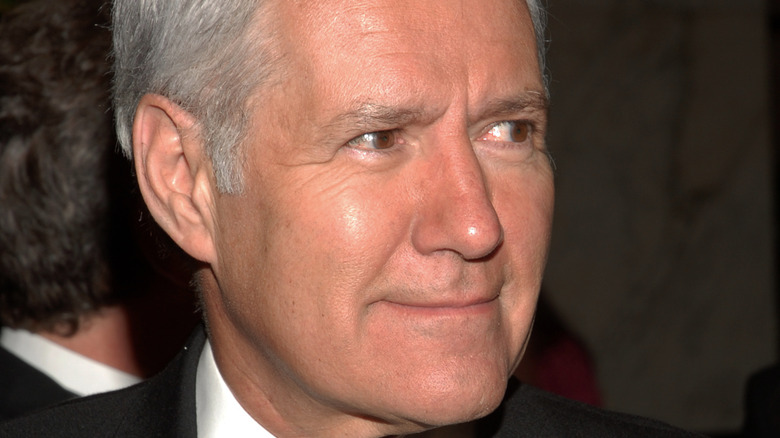 mark reinstein/Shutterstock
For over 37 years, Alex Trebek hosted trivia nights for American households, making easy humor and intelligence a requirement for subsequent "Jeopardy!" hosts. The unembellished and undramatic approach to trivia and Trebek's own personality garnered a cult-like following for the gameshow. Ken Jennings, the man who won a record 74 games in 2004 (via NPR), once compared Trebek to CBS anchor Walter Cronkite: "Alex Trebek is in a way the last Cronkite: authoritative, reassuring TV voice you hear every night, almost to the point of ritual" (via Twitter).
Needless to say, Trebek's death in 2020 shook up fans of the show as well as the entertainment industry. Sony Pictures was tasked with finding a new host — one who could replace someone who had become synonymous with the game. "Jeopardy!" released a guest schedule with names like Anderson Cooper and Katie Couric but a slot for a permanent host remained open.
Ken Jennings will be cohosting in 2022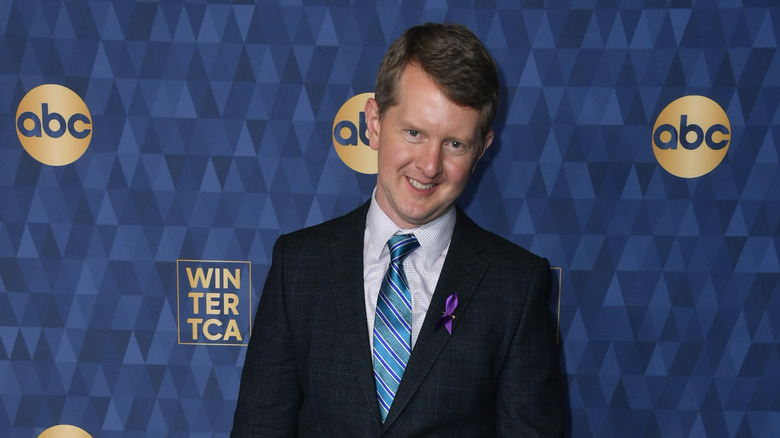 Frazer Harrison/Getty Images
Mike Richards, who worked on the show as an executive producer, was initially named Trebek's replacement, but he was out after one day on the job when sexist comments he'd made resurfaced (via New York Times). "What was great about Alex was we didn't know anything about him: He came into our homes every night and he hosted 'Jeopardy!'... Today, it's very hard to find a broadcaster whose priors and opinions you know nothing about," Ken Jennings, who was a strong contender for the role, said to The New York Times.
It was then decided that Mayim Bialik from "Big Bang Theory" would take over prime-time specials while sharing hosting duties with Ken Jennings (via New York Times). The show hadn't been hosted by anyone other than Trebek for years, so these were big shoes to fill. As a former well-loved contestant, Jennings spoke to USA Today about switching sides, "It's a very tricky job. The mechanics of hosting 'Jeopardy!' are daunting. There's a lot going on at once, and Alex made it all look so easy. But I can tell you firsthand, it's not easy." Apparently, Jennings and Bialik did a good job because the two will be continuing their roles into 2022 — at least, through the end of season 38 (via NY Post).