The Reason Jennifer Aniston Walked Off The Set Of The Friends Reunion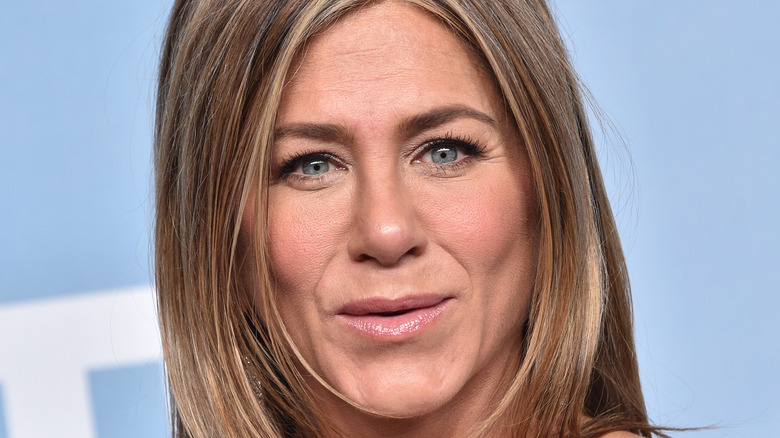 Gregg Deguire/Getty Images
The cast of "Friends" excited fans when they came together for a very special reunion that aired on HBO Max in May 2021. Jennifer Aniston, Courteney Cox, Lisa Kudrow, David Schwimmer, Matt LeBlanc, and Matthew Perry returned to the set of the show for an emotional look down memory lane. Following the release of the reunion, Aniston opened up about how much emotion went into the reunion special.
"It was a sucker punch in the heart in a way. It was for all of us, I think. Even Courteney we got tears out of," Aniston told Gayle King on SiriusXM (via Us Weekly). "We romanticized it, but you also have to remember we haven't been there [since the series finale], and that time was a very specific time, when we were saying goodbye to something that we didn't want to, we cared deeply about, but we knew it was the time to say goodbye. "Our lives were ahead of us. We had our future ahead of us."
Aniston went on to reveal that the reunion reminded her of "the amount of happiness this show brought to people. She added, "That's a special thing to be a part of. The amount of love that people have for these six characters is something that you can't really explain the meaning of it," she said.
Now, Aniston is revealing that filming the "Friends" reunion was much more emotional for her than fans ever knew.
Aniston gets candid about the Friends reunion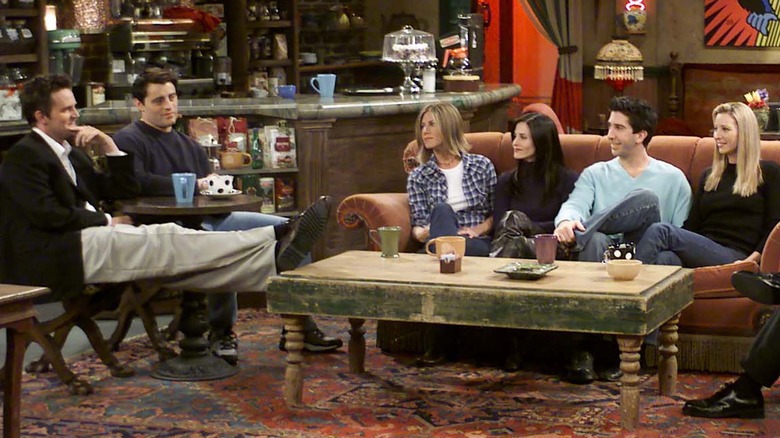 Getty Images/Getty Images
During an interview with The Hollywood Reporter, Jennifer Aniston admitted that filming the "Friends" reunion was a bit difficult for her. She confessed that her emotions got the best of her multiple times throughout the process and that she was even forced to walk off the set. "I think we were just so naive walking into it, thinking, 'How fun is this going to be? They're putting the sets back together, exactly as they were.' Then you get there and it's like, 'Oh right, I hadn't thought about what was going on the last time I was actually here,'" she said.
Aniston went on to reveal that the memories of the past came flooding back to her and had her feeling raw. "It just took me by surprise because it was like, 'Hi, past, remember me? Remember how that sucked? You thought everything was in front of you and life was going to be just gorgeous and then you went through maybe the hardest time in your life?'" she explained. "Of course, you've got cameras everywhere and I'm already a little emotionally accessible, I guess you could say, so I had to walk out at certain points. I don't know how they cut around it," she added.
As emotional as the "Friends" reunion may have been for the cast members, fans were also emotional to see their favorite characters back together again, and are thankful that the stars opted to return to honor the iconic television series.