The Future Of Yaya DaCosta On Chicago Med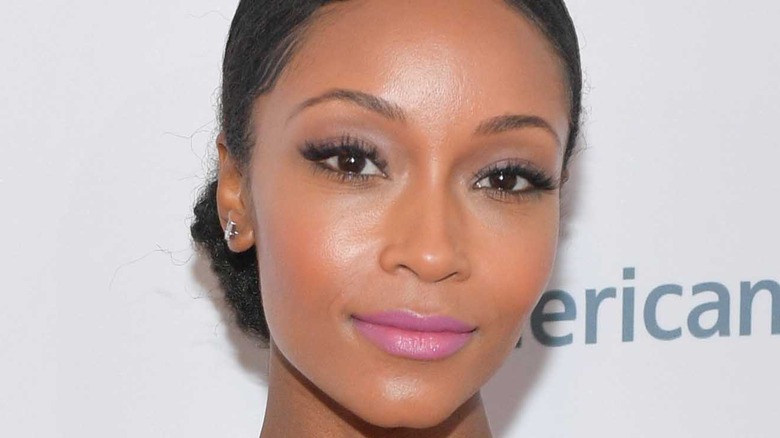 Matt Winkelmeyer/Getty Images
"Chicago Med" fans were understandably upset when Yaya DaCosta announced she was leaving the medical drama. The actress had been with the show since its pilot, playing ER nurse April Sexton. The character had also crossed over to appear on sister shows "Chicago Fire" and "Chicago P.D," but by the end of season 6, DaCosta had decided it was time to move on to other endeavors. "After six amazing seasons of working with some of the most dedicated people in the business, learning wild medical jargon, growing as an actor and as a person ... my time as April Sexton on 'Chicago Med' has come to a close," she wrote on Instagram, adding she would "miss everyone dearly, and of course, all of you who watch the show religiously and have also become part of the One Chicago family."
DaCosta moved on to a new job quickly, signing on as the lead in the Fox drama "Our Kind of People," which is inspired by Lawrence Otis Graham's novel "Our Kind of People: Inside America's Black Upper Class." The show, which also features Nadine Ellis and Morris Chestnut, centers on DaCosta's character on Angela Vaughn, a single mother who moves her family to Martha's Vineyard to reclaim her family's name (per IMDb). While it has received some critical praise, ratings haven't been stellar and the network opted not to order more episodes of the show, ending its first season at only 12 episodes (per Deadline).
Fans are wondering if Yaya DaCosta's new show will be cancelled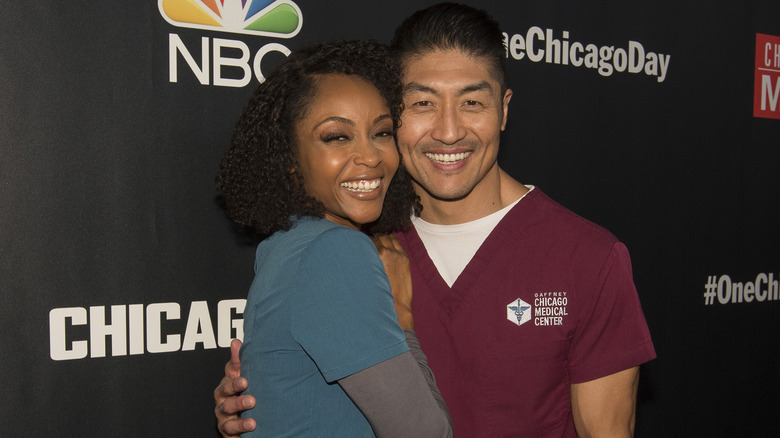 Barry Brecheisen/Getty Images
With the fate of "Our Kind of People" unknown, some "Chicago Med" fans are wondering if Yaya DaCosta might return to the medical drama if her new show is cancelled. In fact, showrunners Diane Frolov and Andrew Schneider explained that they didn't give DaCosta's character — Nurse April Sexton — a big goodbye so they could leave the door open for DaCosta's return. "We didn't really discuss [a goodbye] because we don't see that April is gone in the same way, in the sense that we know April's OK," Frolov explained (per Fansided). Schneider piggybacked on that statement, adding that April is "off studying to be a nurse practitioner, and she could come back, too."
While DaCosta hasn't put the kibosh on a return to her old series, she has also been vocal about wanting to explore other options in her career.  "I'm really grateful for this experience, even when there are obstacles," she told HuffPost about her role on "Our Kind of People." "Especially, actually, when there are obstacles. It's showing me that I have new muscles. I've had them all along, but I haven't exercised them, so it's giving me an opportunity to know myself more, to know what I'm capable of, and to use my gifts on a bigger scale."