Why General Hospital Fans Love James Patrick Stuart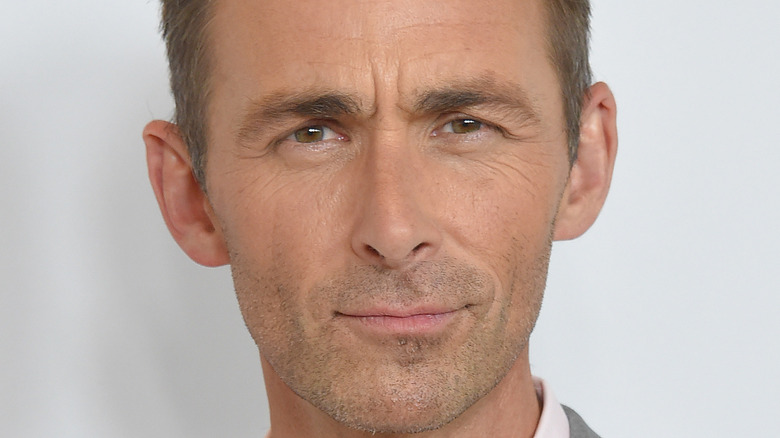 DFree/Shutterstock
Valentin Cassadine was supposed to be the most evil Cassadine of them all. At least that's what Cassadine matriarch Helena warned for years when "General Hospital" fans would just hear about the infamous Valentin, but never really see him. Then, in 2016, James Patrick Stuart made his "GH" debut as this character all of Port Charles should have feared — and tried to fear — but thanks to Stuart's multi-layered portrayal of this complicated character, they don't.
Per his IMDb profile, Stuart got his start on soaps in 1990 as Will Cortlandt on "All My Children," a character who started out as a shining hero but then developed a dark side and ended up murdered. On "General Hospital," the reverse seems to be true for Stuart's character Valentin. When he first arrived on the Port Charles scene in 2016, per Soap Central, it looked like he murdered Nikolas Cassadine in cold blood back in 2016. But he has since developed a soft side that leaves both "GH" fans and Anna Devane (Finola Hughes) swooning — the woman Valentin has loved from afar since he was a young man. 
James Patrick Stuart's versatility and wit makes him a fan favorite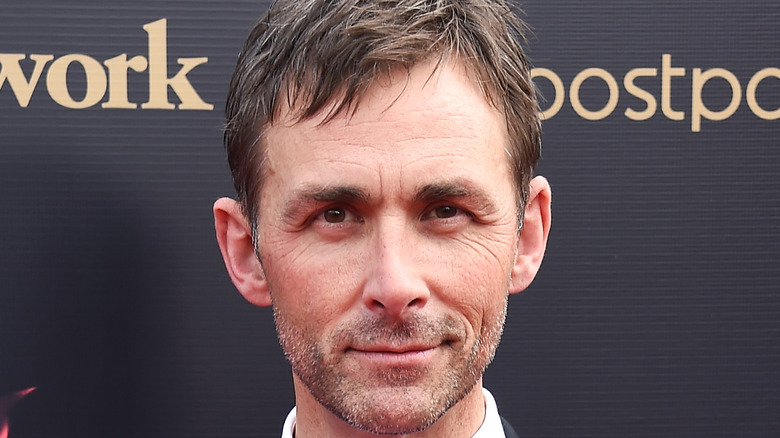 Gregg Deguire/Getty Images
James Patrick Stuart recently gave "General Hospital" fans — and Valentin — all the feels, when he broke down crying learning Baby Bailey wasn't his after all, per Soaps.com. He had grown to love her as a daughter and now she was being ripped away.
Stuart's versatility shined through just a few days later when he had fans chuckling as Valentin enacted a little bit of sweet revenge on Brook Lynn Quartermaine, who was the one who made Valentin believe he was Bailey's dad. Per Soap Hub, Valentin carried out his plan by eating the family's Thanksgiving turkey and feeding the leftovers to the dog. In "General Hospital's" in-universe reality, Maxie Jones (Kirsten Storms) and Peter August (Wes Ramsey) are the parents of Bailey, and the tears flowed again soon after as Valentin said goodbye to the baby he thought was his own.
That seems to be all in a day's work for Stuart. As Soap Hub explained, it's the actor himself who took a long-spoken-about character — one who was supposed to be dark and dangerous — and turned him into someone fans can also root for and love.
Heck, the man even plays the piano and sings Billy Joel songs with such finesse, that he can win over the heart of just about any woman in the room at the show's famed Nurses' Ball.
General Hospital fans praise James Patrick Stuart and his portrayal of Valentin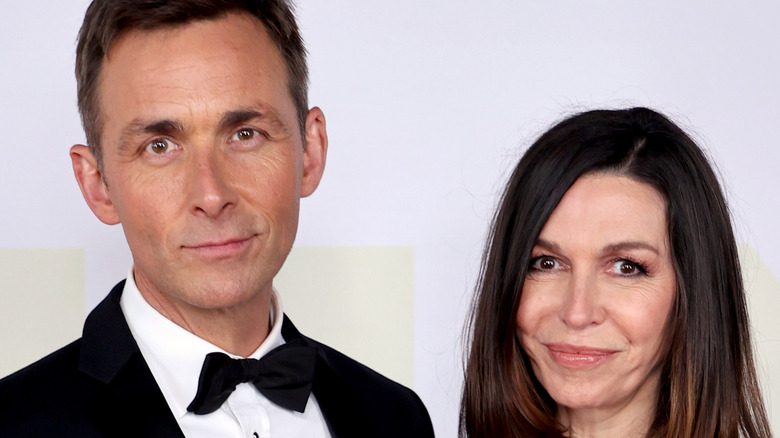 Kevin Winter/Getty Images
When Soap Hub published its explanation as to why "General Hospital's" James Patrick Stuart is beloved as Valentin Cassadine, fans chimed in on the outlet's official Twitter account, as did Stuart himself.
"JPS is just so damn good and I'm also happy that he was smart enough to not to play Valentin as a 'mustache-twisting' villain," one fan wrote. Another gushed, "He is the best by far...his face shows every emotion, and it doesn't hurt to hear him sing as well!" Yet another viewer added, "JPS is my favourite male lead on the show!! I want to nominate him for an Emmy. I'm sure most fans will join me in saying that he deserves it!"
Finally, the actor himself had his say after reading all the praise heaped upon him, tweeting simply, "I am humbled. Thanks for this."
As Valentin finally pursues that long-desired romance with Anna decades after they first met — see how sweet their characters are in the photo above — fans can't wait to see what comes next from Stuart and his charismatic "General Hospital" character.