What Really Happened To NCIS' Leon Vance's Wife Jackie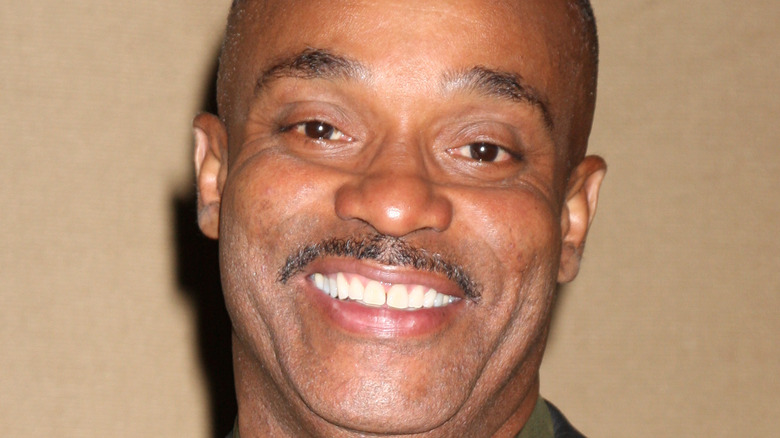 Kathy Hutchins/Shutterstock
"NCIS" has a way of making fans fall in love with characters. The show that has been on the air for an impressive 19 seasons features characters that fans can't help but grow attached to. Some of the series' most beloved characters include Agent Jethro Gibbs, Abby Sciuto, and Dr. Donald "Ducky" Mallard, just to name a few (per Showbiz Cheat Sheet).
Since the show has been on TV for so long, beloved characters have come and gone. In fact, "NCIS" has become a bit notorious for losing characters that fans are especially attached to. Just recently, Agent Gibbs, played by Mark Harmon, officially made his break from the show, but fans aren't buying it (via Good Housekeeping). Someone noticed Gibbs is still shown in the intro credits, hoping he will return to their favorite show sometime during the season.
However, not everyone is as lucky as Gibbs, coming and going as they please. "NCIS" has hinted about some of the show's long-term characters' romantic partners meeting an unfortunate end. The NCIS director on the show, Leon Vance, is one of those characters. The character has been a part of the cast from behind the scenes since the show's fifth season, but what happened to his wife, Jackie? Sadly, he lost her much like Agent Gibbs and Jimmy Palmer (played by Brian Dietzen) lost theirs.
Vance's wife was tragically killed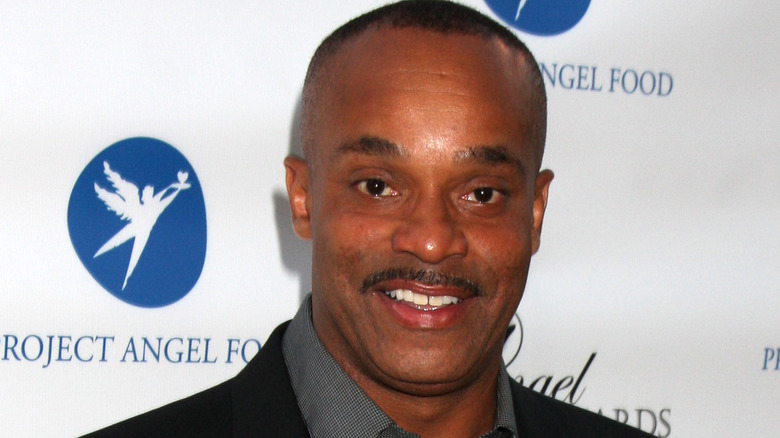 Kathy Hutchins/Shutterstock
Director Vance has been a staple in the "NCIS" cast for years now (via Outsider). After taking over when former "NCIS" director Jenny Shepard passed away, Vance quickly won over the hearts of fans. They loved his dedication to his job, but also that he was a known family man. Vance was constantly taking phone calls from his wife, Jackie, and talking about how excited he was to return home to his family after a long day at work.
Of course, when someone is a beloved member of the "NCIS" cast, something disastrous is bound to occur in their lives. According to Express, tragedy occurs during the 10th season, episode 11. During this episode, Ziva David and her father come over to have dinner with the Vance family. Sadly, there would be two deaths in this episode.
A gunman drove past the home and began shooting at everyone. While you didn't see the deaths take place on screen, it was confirmed that Jackie was one of the victims, along with David's dad, who was the target of the attack.
Of course, this tragedy hit Vance hard. Showrunner Gary Glasberg opened up about why the show chose to kill off Jackie. "I really wanted to do something that would open up his world a bit, because Vance's family life has been very grounded and very positive."