Jill Duggar Dillard Speaks Out About Josh Duggar's Verdict
The verdict in the trial of Josh Duggar helped bring to a close the darkest point in the lives of the famous "19 Kids & Counting" family. In 2015, it came to light that Josh, the oldest of the Duggar children, had "inappropriately touched" several of his younger sisters, including Jill Duggar Dillard, who confirmed the report in a Fox News interview. Though the family tried to downplay his actions as teenage "wrongdoing," as People noted, the trouble went much deeper. In April 2021, per CNN, Josh was arrested and indicted on child pornography charges.
The two-week trial concluded December 9 with a unanimous verdict of guilty on both counts of receiving and possessing child sexual abuse material. Josh faces up to 20 years in prison and up to $250,000 in fines at his sentencing, per the Associated Press. And for those who had been invested in the show, many wondered how this all would affect the family, particularly certain members. What would this mean for Jim Bob and MIchelle, who presented an image of a large and unified clan for so many years? And what about the one Duggar who has spent the last few years explaining why that image wasn't as perfect as the cameras made it seem?
Shortly after the verdict was rendered, the senior Duggars released an official statement. So did Jill Duggar Dillard, the daughter for whom this day was a long time in coming.
Jill Duggar Dillard feels that justice was done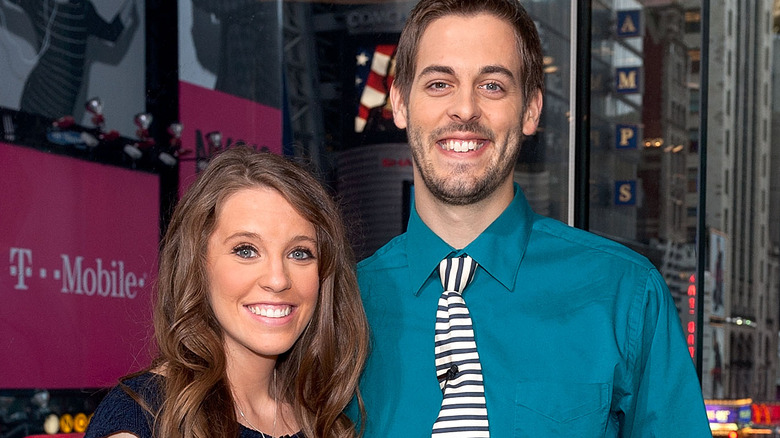 D Dipasupil/Getty Images
The fourth of the 19 Duggar children, Jill Duggar Dillard has been estranged from her parents in recent years. Her husband, Derick Dillard, has claimed that Jim Bob Duggar has withheld their portion of the earnings from the reality shows, cut them off from the younger siblings still living at home, and more, according to Hello!. 
On the Dillards' personal website, they released an official statement shortly after Josh Duggar's verdict was handed down. "Today was difficult for our family," they wrote. "Our hearts go out to the victims of child abuse or any kind of exploitation. We are thankful for the hard work of law enforcement, including investigators, forensic analysts, prosecutors, and all others involved who save kids and hold accountable those responsible for their abuse."
The couple quoted Biblical verses that made reference to revealing secrets and to people who "[justify] the wicked." They went on, "We have been lied to so much that we wanted to hear the evidence for ourselves in court. After seeing all the evidence as it was presented, we believe that the jury reached a just verdict today, consistent with the truth beyond a reasonable doubt." They concluded by offering support to Josh's wife, Anna, and their seven children. "This trial has felt more like a funeral than anything else."
Jill and Derick posted the link to their social media pages, along with a photo of a statue of justice. 
Jim Bob and Michelle Duggar offered love and prayers for their son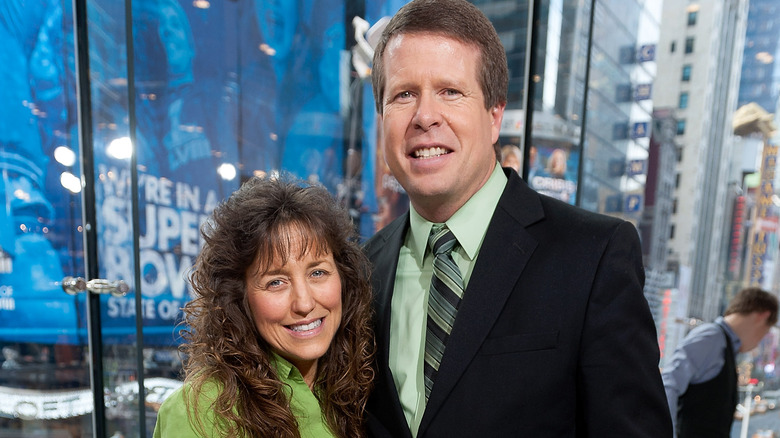 D Dipasupil/Getty Images
Since the arrest of son Josh, Jim Bob and Michelle Duggar have reportedly been helping to look after his children and supporting his wife, Anna, according to TV Shows Ace. Jim Bob was called as a witness for the prosecution at a pre-trial hearing, but the judge found him to be "not credible," because he claimed not to remember details about Josh's abuse of his sisters, per Yahoo!. 
On the Duggar Family website, the parents released a brief statement: "This entire ordeal has been very grievous," they said. "Today, God's grace, through the love and prayers of so many, has sustained us. Our hearts and prayers are with anyone who has ever been harmed through CSAM [child sexual abuse material]. In the days ahead, we will do all we can to surround our daughter-in-law Anna and their children with love and support. As parents, we will never stop praying for Joshua, and loving him, as we do all of our children. In each of life's circumstances, we place our trust in God. He is our source of strength and refuge. Thank you for your prayers."
Some feel this response is little more than damage control. The statement was linked on the Without a Crystal Ball Instagram account, which has been following the Duggars closely. "How about surround[ing] your own daughters with love and support?" questioned one follower, a sentiment echoed by many.
If you or someone you know may be the victim of child abuse, please contact the Childhelp National Child Abuse Hotline at 1-800-4-A-Child (1-800-422-4453) or contact their live chat services.
If you or anyone you know has been a victim of sexual assault, help is available. Visit the Rape, Abuse & Incest National Network website or contact RAINN's National Helpline at 1-800-656-HOPE (4673).