What We Know About The Verdict Of Josh Duggar's Trial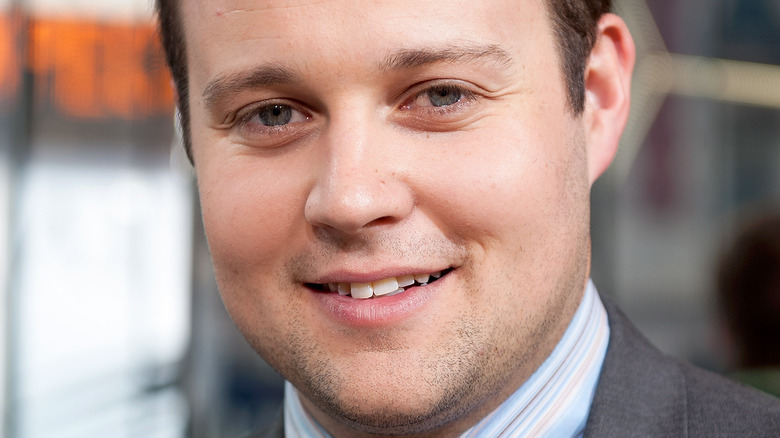 D Dipasupil/Getty Images
Though TLC reality television show, "19 Kids and Counting," was canceled in 2015 and its spinoff, "Counting On," was canceled in June 2021, the Duggar family has continued to make headlines for less-than-pleasant reasons. Since the early 2000s, most of the negative headlines tied to the Duggar family were about Josh Duggar, the family's oldest son. Though it was not made public at the time, InTouch acquired a police report made in 2006 that alleged that Josh had been accused by his family of molesting at least four of his younger sisters when they ranged in age from 12 to only 5 years old. Though it was reported that Jim Bob, the patriarch of the family, had known about Josh's behavior since 2002, the oldest son did not face repercussions for his actions until the InTouch report was published. Eventually, his actions caused "19 Kids and Counting" to be canceled in July 2015, per Insider.
Most recently, Josh made headlines in April 2021 after he was arrested for downloading "child sexual abuse material," according to Insider. Prior to his arrest, in 2019, agents raided his Arkansas business to look through his desktop computer and personal MacBook laptop. Josh had "accountability software," called Covenant Eyes, installed on his computers that monitored his internet activity in order to ensure that he was not scouring pornography sites. The agents found that Josh had actually installed a Tor Browser in order to browse the dark web without being detected by Covenant Eyes.
Josh Duggar was found guilty of child pornography charges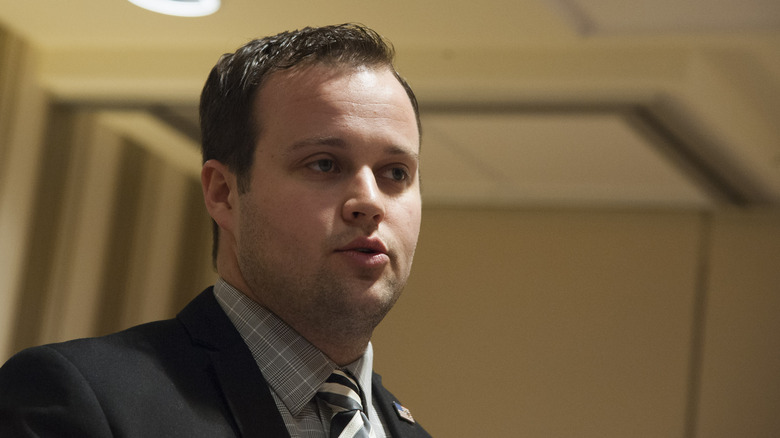 Kris Connor/Getty Images
On December 9, 2021, a jury in a federal court in Fayetteville, Arkansas found Josh Duggar guilty of two charges of receiving and possessing child sexual abuse material, according to 4029 News. The prosecution testified that agents found evidence that photos and videos of children, some even younger than 10 years old, being sexually abused were likely accessed and subsequently deleted by Josh on a password-protected operating system on his work computer, per People. For committing these acts, Josh is facing up to 20 years of imprisonment and $250,000 in fines on each of the two counts. His exact sentencing will be determined at a later date.
During his trial, a few family members and his wife and mother of his seven children, Anna Duggar, were in attendance in the front row of the court. Derick Dillard and his wife Jill (Duggar) Dillard, Josh's younger sister, who have distanced themselves from the Duggar family in the past, were also in attendance during the trial. "We just wanted to, among other things, see the facts for ourselves," Derick told People. "America is the best country to get justice." After their son was charged in April, Jim Bob and Michelle Duggar released the following statement, per People. "The accusations brought against Joshua today are very serious. It is our prayer that the truth, no matter what it is, will come to light, and that this will all be resolved in a timely manner. We love Josh and [his wife] Anna and continue to pray for their family."