Here's Why Donald Trump Cut Ties With An Old Friend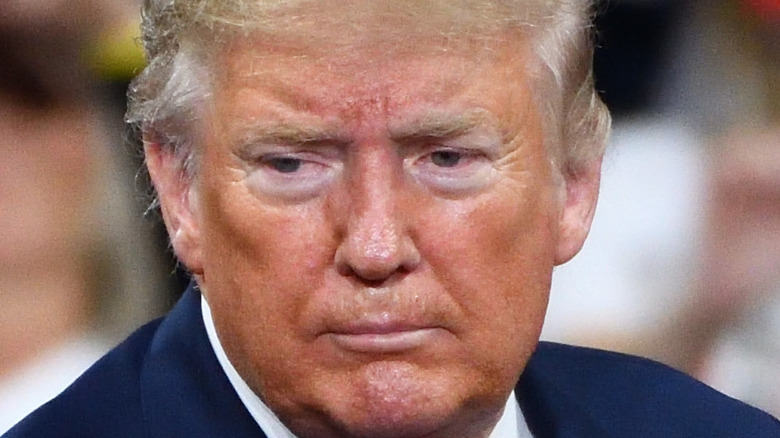 Evan El-Amin/Shutterstock
There might have been many world leaders who weren't too keen on former President Donald Trump, but there was at least one prime minister Trump thought would have his back — Israel's Benjamin Netanyahu, who was a key ally during the former's time in office. The Los Angeles Times referred to the Trump-Netanyahu relationship as a "bromance," while The Times of Israel said Trump's victory in 2016 represented something of a dream come true for Netanyahu.
But something happened to both men as Trump was on his way out of the White House, and it was enough for the former President to sling foul language at his former buddy. "I haven't spoken to [Netanyahu] since," Trump said to Axios. "F*** him."
Turns out, Netanyahu did the one thing that Trump despised above all things: He showed disloyalty by congratulating President Joe Biden after he had won the November 2020 polls. "I liked Bibi," Trump had growled. "I still like Bibi. But I also like loyalty. The first person to congratulate Biden was Bibi. And not only did he congratulate him, he did it on tape."
Donald Trump may have taken plenty of liberties when he described Benjamin Netanyahu as "the first world leader" to have congratulated Biden, because as Axios points out, the now former Israeli Prime Minister had actually waited more than 12 hours after Biden's victory was sealed to make the call.
Trump ghosted Netanyahu for reaching out to Joe Biden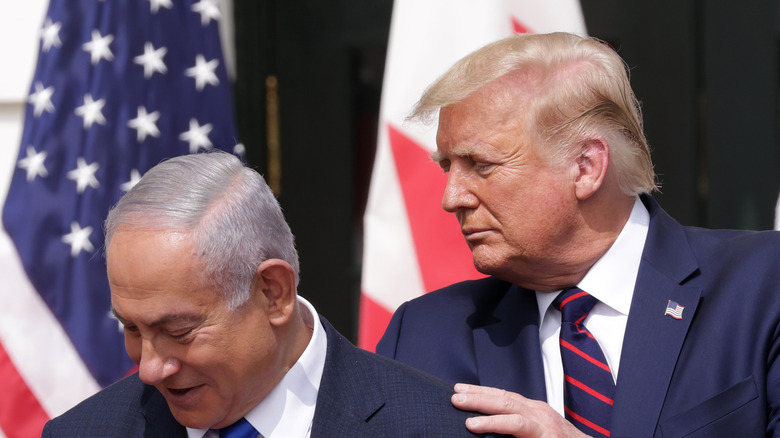 Alex Wong/Getty Images
That wasn't good enough for the former president, though, who said he had been shocked when his wife Melania Trump chose to show the former president what his onetime friend had done. 
"For Bibi Netanyahu, before the ink was even dry, to do a message, and not only a message, to do a tape to Joe Biden talking about their great, great friendship — they didn't have a friendship, because if they did, [the Obama administration] wouldn't have done the Iran deal," Donald Trump said (via Axios). "And guess what, now they're going to do it again," he grumbled. 
Whether or not he believes this to be the case, Trump even assigned a portion of the blame for Netanyahu's loss on his decision to send his felicitations to Joe Biden "I can tell you that people were very angry with him when he was the first one to congratulate Biden," Trump says. 
He also critiqued the video, saying it "was almost like he's begging for love. And I said, 'My, my how things change.' So, you know, I was disappointed. That hurt him badly with the people of Israel. As you know, I'm very popular in Israel. I think it hurt him very badly."