Peloton Had This To Say About Its Cameo In The Sex And The City Reboot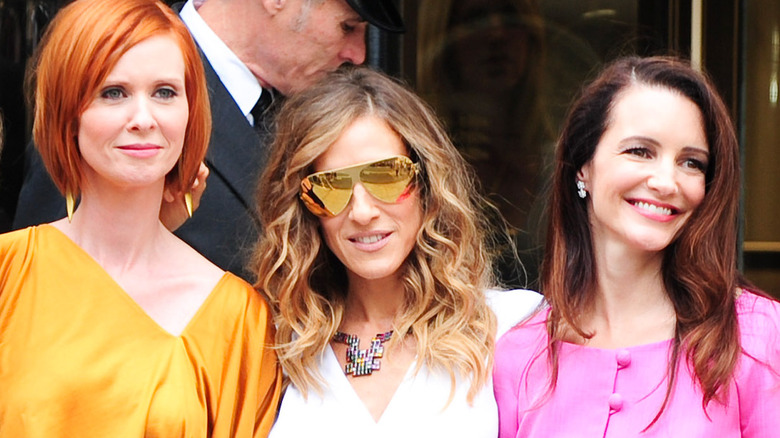 Ray Tamarra/Getty Images
When "And Just Like That" premiered on HBO Max on December 9, 2021, fans got their first look at what the beloved original characters are doing in their present-day lives. (Warning: Major spoilers below!) In the first episode of the "Sex and the City" reboot, viewers learned Carrie Bradshaw (Sarah Jessica Parker) had broken into the world of podcasts and Miranda Hobbes (Cynthia Nixon) returned to school after quitting her job as a lawyer and struggling to parent her sexually active son, Brady. Meanwhile, Charlotte York (Kristin Davis) is busy raising her two daughters, Lily and Rose, who couldn't be more different. It was also mentioned that Samantha (Kim Cattrall) had moved to London for work and no longer kept in touch with the rest of the core four. The three remaining characters are seen still happily married to their husbands, but tragedy strikes when a beloved member of the show's roster's death is revealed.
After a night out, Carrie returns home to her lavish New York City apartment to find — again, huge spoiler incoming — her husband, John a.k.a. "Mr. Big," slumped over on the bathroom floor. Following an especially intense ride on his Peloton bike, Big suffered a heart attack that ended up fatal. The devastating moment brought the tears... and sparked many tweets about the stationary bicycle. As NBC News noted, "Peloton is trending again thanks to a death in the 'Sex and the City' reboot."
Now, Peloton is speaking out about the use of their product in the episode.
Peloton's statement about And Just Like That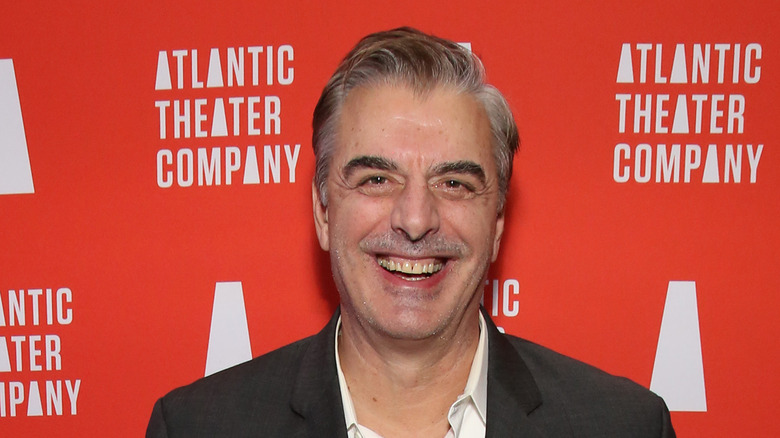 Walter Mcbride/Getty Images
Following the premiere of "And Just Like That," Dr. Suzanne Steinbaum, a member of Peloton's health and wellness council, released a statement to the Los Angeles Times. Dr. Steinbaum said she was "saddened" by Big's death on the show, but assured fans that riding his Peloton bike had little to do with the "Sex and the City" character's death. "Mr. Big lived what many would call an extravagant lifestyle — including cocktails, cigars, and big steaks — and was at serious risk as he had a previous cardiac event in Season 6," the statement read before going on to note that "perhaps even his family history" could've played a role, too. "Riding his Peloton Bike may have even helped delay his cardiac event," Steinbaum said.
Peloton's statement went on to mention that "more than 80% of all cardiac-related deaths are preventable through lifestyle, diet. and exercise modifications. ... The lesson here is, KNOW YOUR NUMBERS! It's always important to talk to your doctor, get tested, and have a healthy prevention strategy. The good news is Peloton helps you track heart rate while you ride, so you can do it safely."
Meanwhile, Peloton spokesperson Denise Kelly later issued her own statement on the matter (via BuzzFeed News): "HBO procured the Peloton Bike on their own. Peloton was aware that a Bike would be used in the episode. Due to confidentiality reasons, HBO did not disclose the larger context surrounding the scene to Peloton in advance."