Cast Members Offer A Surprising Statement About The Rust Shooting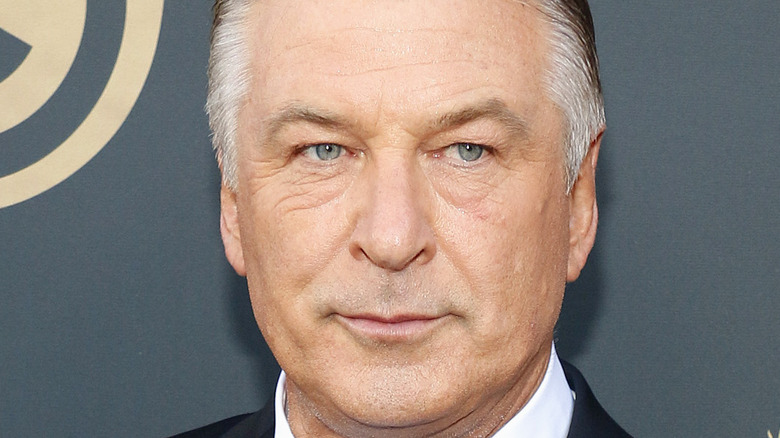 Tinseltown/Shutterstock
On October 21, 2021, an accidental shooting on the set of "Rust" resulted in the death of cinematographer Halyna Hutchins while injuring director Joel Souza. Actor Alec Baldwin, who discharged the prop gun while rehearsing, was apparently informed that he was being handed a "cold gun" (or a gun that isn't loaded with ammunition), according to a statement by Souza (via The Guardian).
Baldwin's since-deleted statement on Twitter revealed that he was "fully cooperating with the police investigation to address how this tragedy occurred and I am in touch with her husband, offering my support to him and his family. My heart is broken for her husband, their son, and all who knew and loved Halyna." He also insisted, "I didn't pull the trigger. I would never point a gun at anyone and pull a trigger at them, never" in an interview with ABC News' George Stephanopoulos.
Since the controversial interview, other details about the neglect and safety of the set have emerged. The Los Angeles Times reported that hours before the fatal incident, many crew workers walked off set to protest the working conditions. One crew member said,"There were no safety meetings. There was no assurance that it wouldn't happen again. All they wanted to do was rush, rush, rush."
This week, Baldwin's posted a lengthy statement addressing these claims on his Instagram account, with the support of some crew members.
Some crew members deny bad working conditions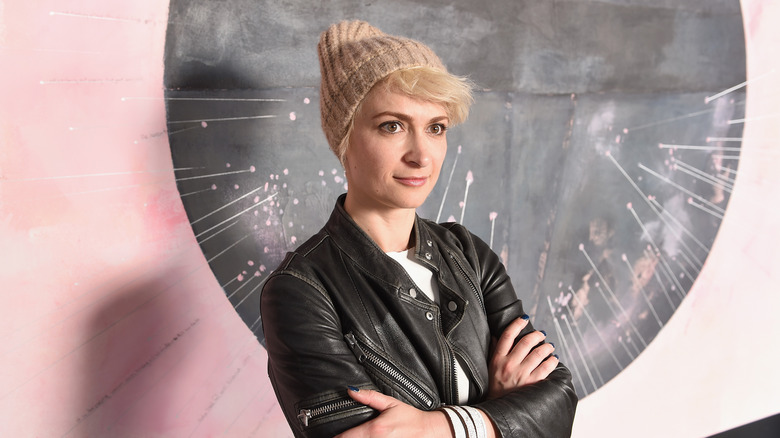 Fred Hayes/Getty Images
Captioned, "From some of the crew of RUST," Alec Baldwin posted a letter addressing the incident that assures that it "has not been sanctioned or influenced in any way by the producers." It also noted that "the public narrative surrounding our workplace tragedy [is believed] to be inadequate and wish to express a more accurate account of our experience."
"Unfortunately, in the film industry, it is common to work on unprofessional or hectic productions to gain experience and credits. Many of us have worked on those types of productions. Rust was not one of them. Rust was professional," the letter continued. "The descriptions of Rust as a chaotic, dangerous, and exploitative workplace are false and distract from what matters the most: the memory of Halyna Hutchins, and the need to find modern alternatives to outdated industry firearm and safety practices," the letter reasserted, while also confirming that there were a "few crew members" who quit before the incident. However, the 25 members of the crew this is reportedly written by did not include armourer Hannah Gutierrez-Reed or David Halls, crew members who handed Baldwin the gun (via Bounding Into Comics).
Finally, the letter hopes that "your speculation and generalizations about us and our colleagues be sympathetic until an investigation is concluded." Baldwin had also said in his interview on ABC News, "Someone is responsible for what happened, and I can't say who that is, but I know it's not me."