Joe And Jill Biden Don't Want The White House Kitchen Staff To Make This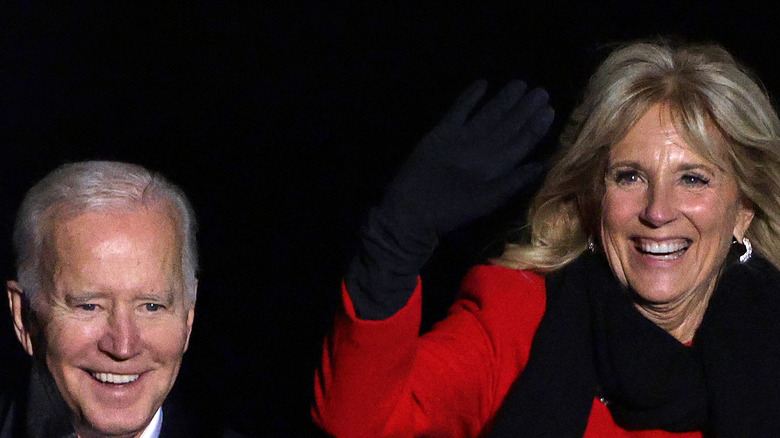 Alex Wong/Getty Images
Although American presidents can only stay in office up to eight years, the people who serve them have a much longer career path. There are more than 90 residence staffers at the White House, and most of them stay on the job for years, serving a number of first families along the way (via The Washington Post). They range from chefs to housekeepers to the chief usher, who oversees the household. All are expected to be discreet, and to serve to the best of their ability, regardless of their own political views.
Some presidents find it easier to adjust to this lifestyle than others. President Joe Biden apparently falls into the latter category. He recently appeared on "The Tonight Show Starring Jimmy Fallon" (seen here on YouTube), where Fallon asked him what it was like entering the White House for the first time as the nation's leader. "What I did notice is that there's a sense that you realize it's not your house, it's the people's house," he replied. Biden went on to explain that he and Dr. Jill Biden don't come from ultra-privileged backgrounds, so it was a shock for them to move into a residence with a staff prepared to care for their every need. 
"And so in the White House, you know, there's somebody to ... make your breakfast or someone to pack your clothes or someone to carry your bag," he explained. While he appreciates having the staff there, the president said there is one duty he and his wife prefer to take on themselves.
The Bidens prefer to make their own morning meal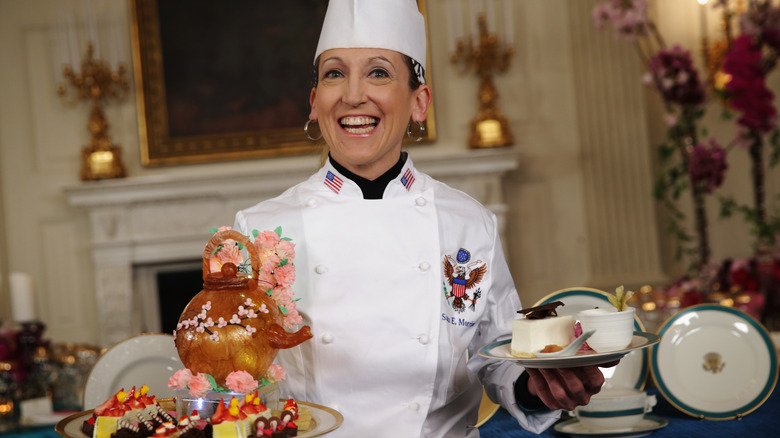 Alex Wong/Getty Images
The White House kitchens — a main kitchen, a family kitchen, and a pastry kitchen — are staffed with some of the most skilled chefs in the country (including executive pastry chef Susan Morrison, pictured here). There are chefs on duty around the clock — if the president wants a midnight snack, he gets one — and they have to cater to the first family's tastes, no matter how odd. Richard Nixon, for instance, used to eat cottage cheese doused in ketchup, per Mashed. 
But President Joe Biden and Dr. Jill Biden opt not to take full advantage of this perk. The president told Jimmy Fallon that he made a "deal" with the kitchen staff: "We don't have them come in to do breakfast for us, because there's no need for them to have to do breakfast for us," he said. "We can make our own eggs or ... pour a bowl of cereal."
Fallon asked, "You make your own eggs?" Biden answered, "Well, I don't. Jill does. I couldn't, you know." As proof, he offered an anecdote about an interview their daughter Ashley Biden gave when she was about nine or 10. Asked whether her father cooked for her while her mother was attending graduate school at night, Ashley answered bluntly, "My daddy can't do much. He can boil water and make 'pisghetti,' but he can't do much else." 
Biden added, "She's right!"
So it seems the White House kitchen staff gets a bit of a break in the mornings while the first lady gets cracking (eggs, that is).