Dianna Agron Shares Her Must-Have For Blonde Hair Maintenance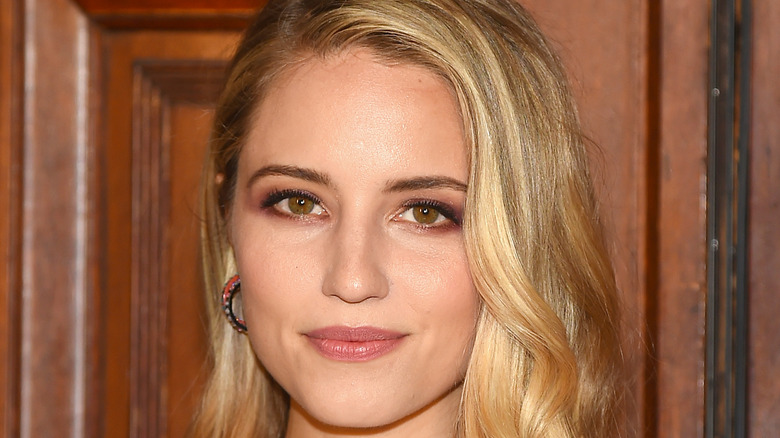 Ben Gabbe/Getty Images
Dianna Agron rose to fame in the mid-2000s when she was cast as Quinn Fabray in the massively successful television show, "Glee." Over the years she has appeared in several popular films as well, including "I Am Number Four," and "Berlin, I Love You," and Agron is also slated to star in "The Laureate" opposite Laura Haddock and Julian Glover this year (via IMDb). The 35-year-old actress largely stays out of the spotlight, favoring privacy over publicity, and while she doesn't divulge information about her personal life, she's always willing to provide insight into her beauty routine.
Agron is known for her gorgeous blonde locks, though the "Glee" star mentioned during a 2015 interview with Teen Vogue that she actually experimented with different hair colors as a teenager. "I really wanted red hair, and I would dye it from a box, and it would fade to orange in three days. Like, this is not what I was going for, and you try to fix things yourself," Agron told the outlet.
Fixing things for Agron included a shift back to blonde hair. If you've seen any of her films or television shows over the years, you know that Agron has taken steps to ensure that her blonde hair is always as glossy, and healthy, as possible. Certain products and environmental factors can cause blonde hair to become brassy between salon visits, but thankfully, Agron shared her must-have products for blonde hair maintenance that really make a significant difference.
Dianna Agron swears by these must-have products for blonde hair maintenance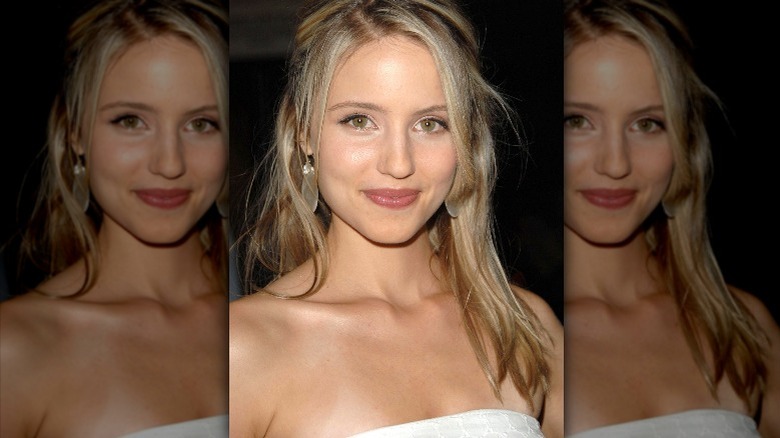 Everett Collection/Shutterstock
Speaking with Galore Mag in 2014, actress Dianna Agron revealed her must-have products for blonde hair maintenance. "To maintain my blonde locks the purple shampoo is key. And there's this detangler brush from London, it's genius. It's like five dollars and you can find them in Boots and things like that. It's a genius thing and I panic if ever I think I've lost it. I'm a sucker for anything that saves time in regards to grooming," Agron shared.
If you haven't heard of purple shampoo before, this product is perfect for people with blonde hair who want to maintain their tone with ease. According to Glamour, purple shampoo keeps your hair healthy and protects your color from becoming brassy and dull. This is because the purple pigments in the product counteract the warmer, yellow tones that turn your platinum blonde hair into a darker shade over time.
To properly maintain your blonde hair with purple shampoo, use the product once or twice per week, depending on how often you wash your hair (per Redken). You should still primarily use your regular shampoo when washing your hair, as the purple shampoo is only meant to be used sparingly to achieve the best results.