Is Oribe Worth The Hype?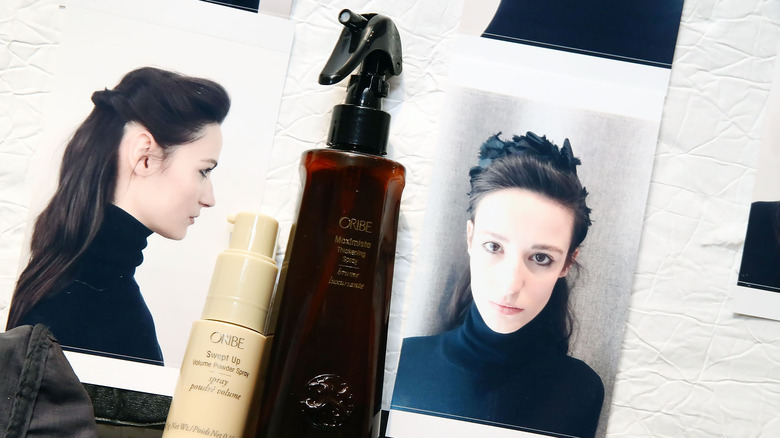 Astrid Stawiarz/Getty Images
Oribe is a luxury haircare brand that sells a wide range of products, from shampoos and conditions to treatments and sprays. They even offer a range of shower and body products, which have become increasingly popular, with more and more people opting to use them.
As per Allure, the packaging is even a selling point with Oribe products. According to the outlet, each items was designed with perfume bottles in mind. Oribe co-founder Daniel Kaner, who founded the brand along with Oribe Canales and Tev Finger, explained that, "Literally, the first introduction is seeing something. So instead of a stock bottle, we did something different." 
And not only is the packaging for Oribe products sleek and stylish, which can make your vanity look pretty, but the products are also incredibly good as well. Oribe works so well that three of their products — Oribe Shine Light Reflecting Spray, the Masque for Beautiful Colour, and the Royal Blowout Heat Styling Spray — are Best of Beauty winners.
While the packaging might be gorgeous and the products are of a super high-quality, is Oribe actually worth the hype (and cost)?
Should you invest in Oribe products?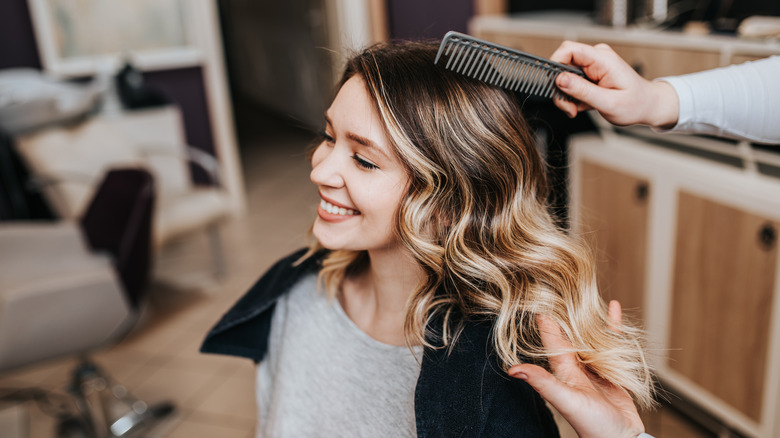 hedgehog94/Shutterstock
With product prices ranging from $45 to $200, Oribe isn't a brand for everyone. It's on the expensive side and may not be within your budget. That being said, the price aside, Oribe products are some of the best quality haircare out there, according to Who What Wear. They're made with good quality ingredients that perform in a way you would expect them to, offering fantastic results. Plus, the products really do smell amazing and have a long-lasting fragrance. 
So, if you're going to splurge and treat yourself to some luxury haircare products, Oribe is definitely worth it. The products work well, they do what they say on the bottle, and they smell amazing. What more could you want? However, if you're on a budget or simply don't fancy spending a large amount on hair and beauty products, Oribe may not be for you and that's fine as well. It's whatever works for you at the price you're willing to pay.