Meet Allie Colleen Brooks, Garth Brooks' Daughter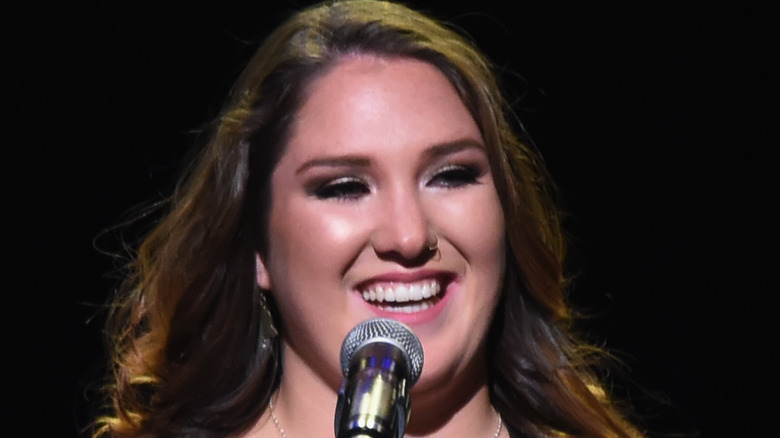 Rick Diamond/Getty Images
Prior to marrying Trisha Yearwood in 2005 (via Country Fancast), country star Garth Brooks had three children with his ex-wife and college sweetheart Sandy Mahl. Together they share three daughters — Taylor Mayne Pearl, August Anna, and Allie Colleen. Of his three kids, it just so happens that his youngest, Allie Colleen, has been the only one to follow in his footsteps.
According to Star Studds, Taylor Mayne Pearl and August Anna have remained pretty private despite their father's fame, opting to work in careers outside the business. Allie Colleen, on the other hand, is making a name for herself in the music industry as a singer-songwriter. With the shadow of her father to contend with, Allie Colleen has actually formed a pretty strong sense of self on her own, per Country Thang Daily, and has already earned a spot in the Top-40 with the track "Ain't The Only Hell (My Momma Raised)" in 2020.
Garth Brooks gave his daughter a solid piece of career advice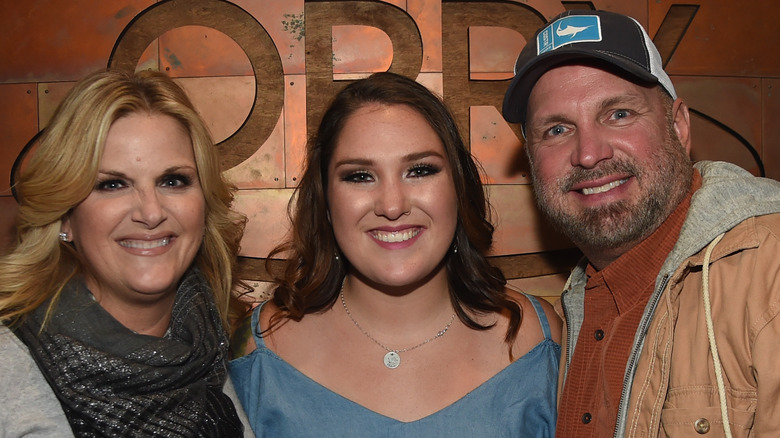 Rick Diamond/Getty Images
As Think Country Music reported, Allie Colleen Brooks finally released her debut album "Stones" in 2021. Leading with the single "Playin' House," the album gave her the ultimate stamp of approval as a country artist. Although, it took the musician a long time to get to this point, as according to Country Thang Daily, her dad made a deal with her that if she was serious about wanting to be a country singer, she'd have to get a diploma first.
Following in her stepmom's footsteps, Brooks choose to attend Belmont University. According to Williamson Source, she had her eye on the school since the 8th grade. After earning a diploma in songwriting, she felt even more connected and confident with sharing her personal experiences through song.
"I find that I never really minded it too much putting myself out there," she told Think Country Music, adding that her dad gave her a solid piece of advice when it comes to writing from the heart. He told her, "When you go through something and write about it, there are times you can hold it personal that it's yours, but we have a duty, and people need to hear those songs," she explained. From then on, Brooks felt "honored to share [her] stories and [her] reflections" of what she's been through to the world, like many country singers do.