Chris Christie Claims This Person Was Behind The January 6 Capitol Riot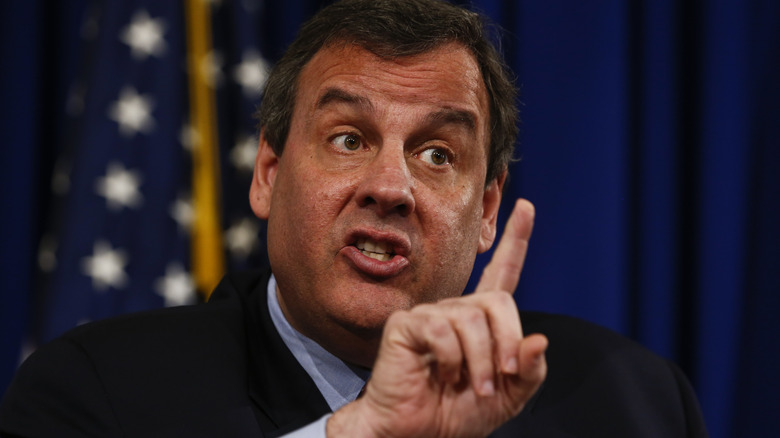 Jeff Zelevansky/Getty Images
The House Select Committee investigating the deadly Capitol riot continues issuing subpoenas for former aides of President Donald Trump. The latest, per The Guardian, were to his former White House director of political affairs Brian Jack and former deputy manager for the Trump campaign Max Miller. The committee is trying to decipher exactly what transpired on January 6, and, more importantly, who was responsible, with many formerly in Trump's orbit believed to have had a hand in causing the trouble. 
These latest acquisitions suggest investigators are moving closer to tying Trump to the events of that fateful day. The former commander-in-chief infamously gave a speech calling supporters to arms shortly before they stormed the Capitol building. At least five people lost their lives during the insurrection, while over 100 cops were injured in the line of duty, too (via CNBC). Meanwhile, Trump's likely opponent for the Republican nomination in 2024, Chris Christie, reckons it's obvious who was at fault for the riot.
Christie laid the blame squarely at Donald Trump's feet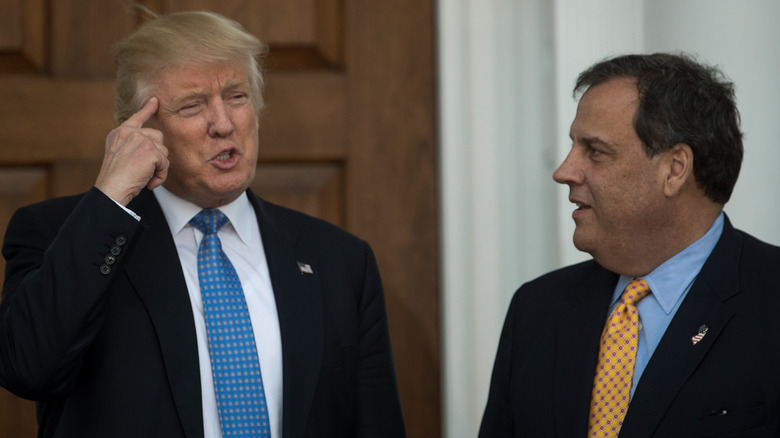 Drew Angerer/Getty Images
Chris Christie is fast becoming a major thorn in Donald Trump's side and, far from backing off as we get closer to 2024, the former New Jersey governor is gaining more confidence with each passing day. Per Politico, those close to him reckon Christie is definitely eyeing a presidential run with a view to beating Trump. And, during a recent appearance on "This Week" (via Twitter), Christie stated defiantly that the Capitol riot was Trump's faults. Host George Stephanopoulos asked what he made of a recently revealed PowerPoint presentation, sent by then-White House Chief of Staff Mark Meadows, which laid out exactly how their team could potentially overturn the 2020 election.
Christie argued, "The president made it very clear that he did not want to concede the election, that he would not concede the election. And you got a bunch of people around him by the time we got to the end, with very few exceptions, that were C-team players, at best, on their best day." These were yes men who told the former president exactly what he wanted to hear, despite the fact that more rational conservatives repeatedly tried coaxing Trump into accepting the truth. As Christie summarized, "In the end, the facts are going to come out, but let's not kid ourselves. This was a driven-from-the-top process executed by C-team players. And that's why it looks like a Keystone Cops operation, because it was."