Flipping Showdown's Ken & Anita Corsini Share The No. 1 Mistake House Flippers Make - Exclusive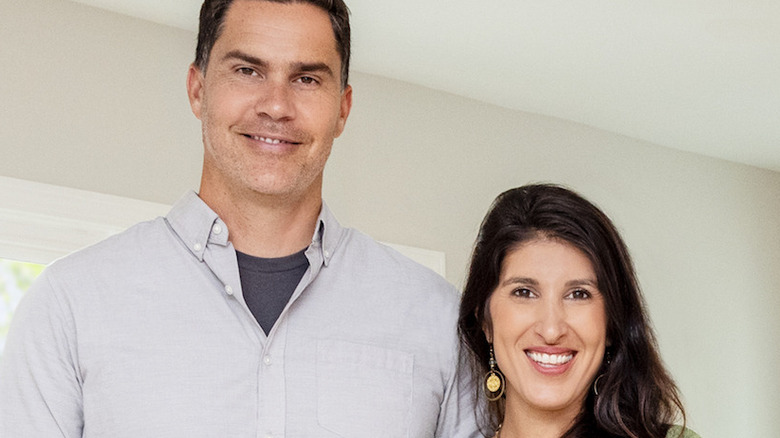 HGTV
Ken and Anita Corsini are no strangers to viewers of HGTV, having starred in two seasons of their "Flip or Flop" spinoff "Flip or Flop Atlanta," in which the couple renovated run-down homes in the Atlanta area and then sold them at a profit. Now, the Corsinis are back with a new HGTV competition series, "Flipping Showdown," in which they guide three two-person teams through a series of home-renovation challenges to fix up the homes that each team will ultimately flip — with the couple putting up $2 million of their own money. 
As HGTV's press release about "Flipping Showdown" explained, the winning team will walk away with a $100,000 cash prize and the chance to work with the couple's real-estate business, Red Barn Homes. "This is the ultimate job interview," Anita explained.
Speaking exclusively with The List, the Corsinis hone in on the most common mistake they've seen novice home-flippers make. 
Ken and Anita Corsini reveal that successful flipping all comes down to finding the right house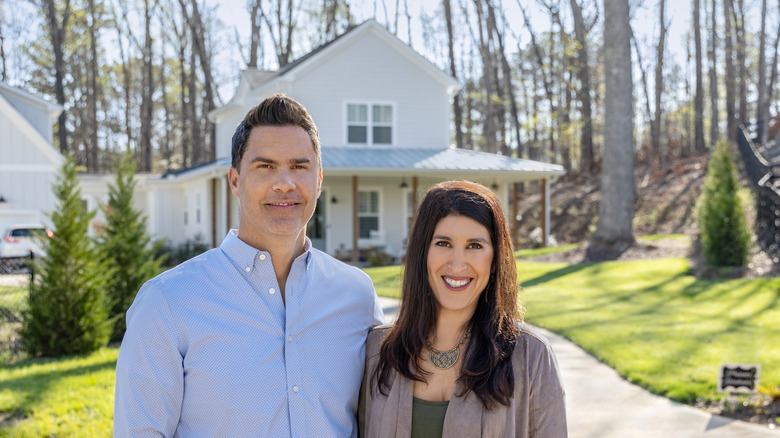 HGTV
Ken and Anita Corsini have been flipping homes since 2005, and have learned how to do it right. Asked to pinpoint the biggest mistake they've seen rookie house-flippers make, Anita had a definitive answer. "For me, I think it's choosing the wrong house, or not identifying the right price point for the house, or not having the skill set to assess the house for the price you're paying ... You got to get the bones right or, at least, know what bones you're working with," she said.
It's also important to go into the process with no illusions. "I mean, so many people want to jump on the MLS or go grab a real estate agent, [and say] 'Go find me a house to flip,' and it just doesn't work like that," Ken explained. "A house that you can buy on the MLS is already at market value. It's very rare you're going to find any houses on the MLS with enough meat on the bone to fix it and sell it for a profit. And so, the rookies, I think, underestimate what it takes to find the right properties to flip. And then, they probably also underestimate how much money needs to go into the houses to make them sellable as well."
According to Anita, it's twofold: "It's identifying the house and then [it's] over-renovating the house. Because so many people, they think you need to do more to it to sell it, or they just do too much to it ... there's a definite art and there's a definite science. And, really, you need a good marriage of both of those things."
New episodes of "Flipping Showdown" premiere Wednesdays at 9 p.m. ET/PT on HGTV and are available to stream the same day on discovery+.