This May Be The Reason Olivia Benson And Elliot Stabler's Relationship Is Only Platonic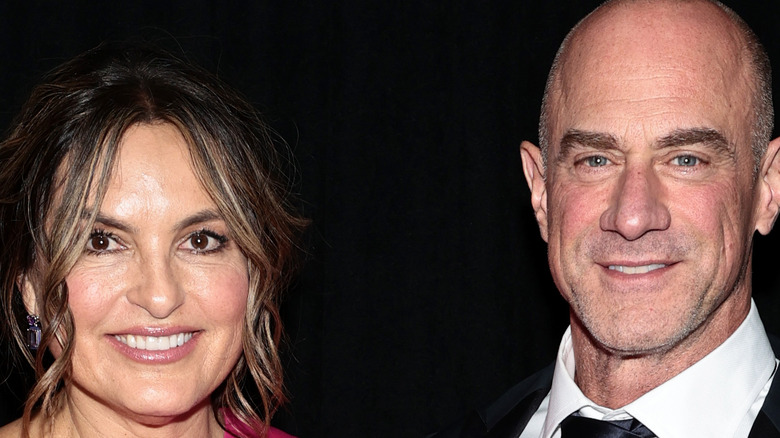 Dimitrios Kambouris/Getty Images
If fans of "Law & Order: SVU" know anything, it's that the show tells the stories of the dedicated detectives belonging to the "elite squad known as the Special Victims Unit," devoted to investigating sexually-based offenses.
The show mostly focuses on the victims and bringing sexual offenders to justice, not giving too much away about the detectives' personal lives. But as the show has gone on, "Law & Order: SVU" has expanded to allow a little more depth into the detectives' interpersonal — aka romantic — relationships.
For example, Season 17 found Olivia Benson (Mariska Hargitay) in a relationship with Internal Affairs Bureau Captain Ed Tucker (via The Sun). Yet in season 18, Benson and Tucker ultimately went their separate ways, due to the two being in different places in their lives.
"It was a very difficult decision to break up Benson and Tucker. We all love Bobby Burke so much, and we loved the dynamic between him and Mariska," executive producer Julie Martin toldThe Hollywood Reporter. In fact, one reason the "SVU" brass decided to split the pair up was that they couldn't devote as much time to them story-wise as they would have liked.
"When we began breaking stories for this season, trying to incorporate that relationship, we realized there just wasn't enough time to delve deeply, to really explore their relationship issues, to do them justice," Martin said.
The Stabler-Benson road not traveled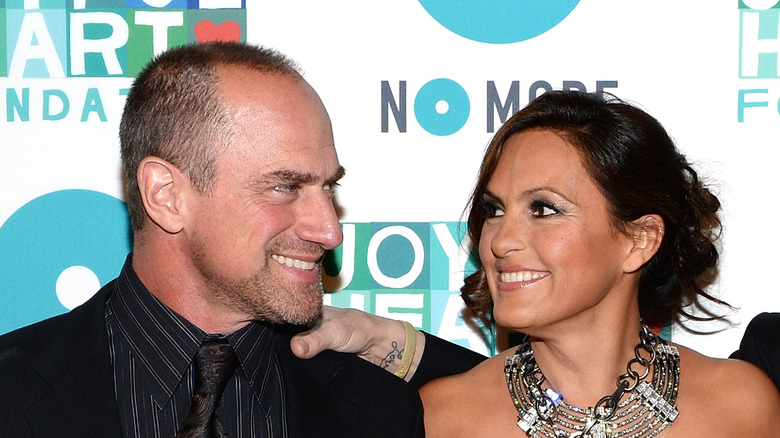 Andrew H. Walker/Getty Images
If there's anyone "SVU" fans would like to see Olivia Benson paired up with, it's her former partner, Detective Elliot Stabler (Christopher Meloni). While the two had undeniable chemistry during their years on "SVU" together, Stabler was married, and thus a romantic relationship was never explored.
However, now that Stabler has returned with "Law & Order: Organized Crime," and he and Benson are back in each other's orbits, there is, of course, the possibility that the two might go where they never have before. "Hope springs eternal. I mean, why not? I think it's going to be a collaborative effort between those showrunners for 'SVU' and 'OC,' and I believe with Mariska and I, to kind of figure it all out," Meloni said (via Today).
But there is still one thing that stands in their way: When creating these characters, "Law & Order" executive producer Dick Wolf chose to name them after his own children, Elliot and Olivia (via Mental Floss). There are some who speculate that this is the reason why Stabler and Benson never got together in the first place — and if you've ever needed proof that the two were not initially intended to be love interests, this should be it.