The Truth About James Pickens Jr's Relationship With Chandra Wilson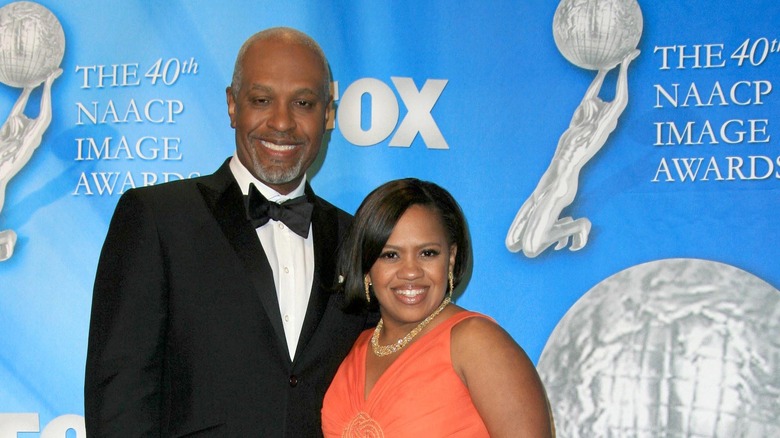 s_bukley/Shutterstock
It's hard to believe that it's been 16 years since "Grey's Anatomy" premiered and we were first introduced to Meredith Grey and her Seattle Grace Hospital cohorts — and in the decade-and-a-half since, many, many of those cohorts have come and gone from the now-titled Grey Sloan Memorial Hospital (via Screen Rant).
However, Meredith Grey (Ellen Pompeo) has proved to be the show's mainstay, as has former Chief of Surgery Dr. Richard Webber (James Pickens Jr.) and current Chief of Surgery Dr. Miranda Bailey (Chandra Wilson) (via ABC.com). The trio are the only remaining cast members from the show's inaugural cast (via Us Weekly).
And while 16 years might sound like a long time, Wilson doesn't plan on going anywhere. "I always say until the wheels come off, I'll be there," Wilson told People in December 2020. "I think there have been so many versions of when the show would end and how the show will end that there isn't a version at this point ... I keep showing up when they call me and tell me that we're doing another one."
And while there have been plenty of close calls for Webber, causing fans to worry he might leave the series, Pickens remains grateful for the show's longevity (via PopSugar, ET Online).
"It's crazy. It's pretty rarefied air at this point," he said. "...The torch is passing now and to be a part of something so iconic and has so much history, I've been pretty blessed. Pretty fortunate."
Pickens and Wilson's friendship IRL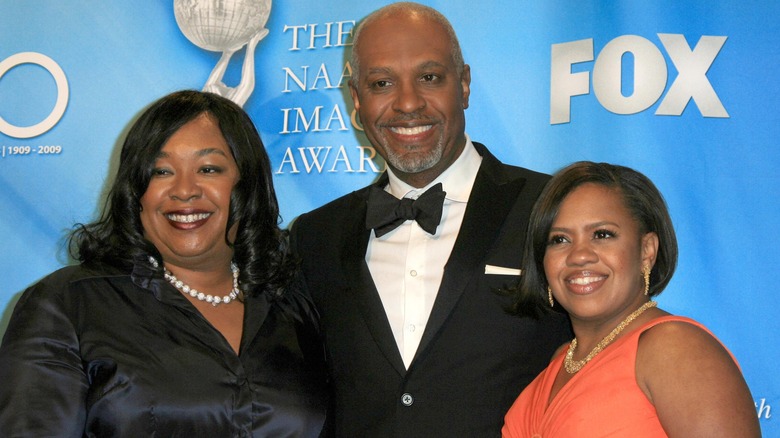 s_bukley/Shutterstock
Over the years, the set of "Grey's Anatomy" has been no stranger to controversy, and show creator Shonda Rhimes has proven she's not afraid to write characters off if the actors exhibit bad behavior. Rhimes planned Dr. Preston Burke's (Isaiah Washington) exit following Washington's outburst that resulted in Washington calling co-star T.R. Knight a homophobic slur (via People). Actress Katherine Heigl, who played Dr. Izzie Stevens, was also written off "Grey's," and many believe it was due to the actress's diva- behavior (via Screen Rant).
So for James Pickens Jr. and Chandra Wilson to have remained with "Grey's Anatomy" for so long, it seems as though odds are good that the pair both get along well with Rhimes, and with each other.
The pair even teamed up in May 2021 for a little "Grey's Anatomy" side project, filming a PSA for The Creative Coalition, alongside nurse Alex Flamm, urging everyone to get vaccinated (via Yahoo! Entertainment).
While it's unclear if Wilson and Pickens share the same kind of friendship as their "Grey's Anatomy" counterparts, it seems as though given their devotion to the show — and willingness to remain with the show in the future — they likely get along just fine.