How The Dec. 18 Full Moon Will Affect You If You're A Pisces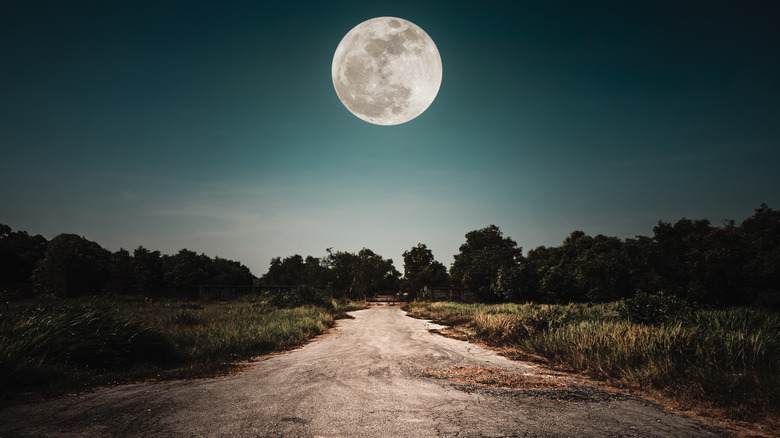 kdshutterman/Shutterstock
The full moon on December 18 marks the final full moon of 2021. The lunar event will fall under the sign of Gemini, but during that time the fun-loving planet of Mars will also be making its way through the sign of Sagittarius, which means that there could be a lot of fun and adventure coming the way of many members of the zodiac (via Refinery 29). "When Mars zooms through the mutable fire sign of the auspicious archer, we all get mega motivated by optimism, hope, faith and good ol' fashioned fun — while being asked to expand our vision," Madi Murphy, the co-founder of The Cosmic RX, told the outlet.
The energy that Mars will bring around the time of the full moon and through the end of the year is perfect for the time when it seems like we're being our most social. Holiday parties and the hustle and bustle of the season can be draining, but thanks to Mars you may be feeling happy and enthusiastic about what lies ahead.
For Pisces, the full moon may also bring a time of deep reflection and cast a spotlight on your home life.
Pisces may want to examine their home life and relationships during the full moon on December 18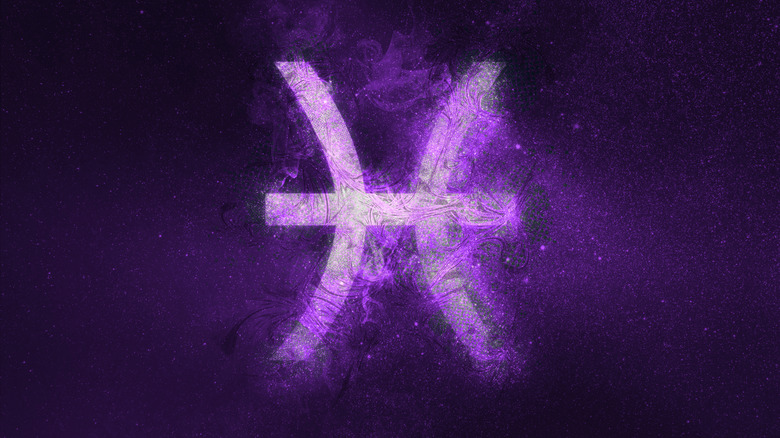 Allexxandar/Shutterstock
According to Vogue, Pisces (born between February 19 and March 20) may feel pulled to focus on their homes during the full moon on December 18. This could mean a number of things. Perhaps you're thinking about moving and finally decide to begin the search for your next home, or maybe you're simply looking to refresh your space. However, if you're unhappy with your current living situation, now is the time to figure it out. If your home situation is linked to your family, now could be the right time to resolve any issues that go along with that. Do what you need to do to get things right as the year ends so that you can start fresh in 2022.
Allure notes that Pisces may also feel pulled to examine their close relationships in December. Perhaps you'll feel like you're not getting what you need from a romance, friendship, or partnership. If so, it could be time to cut your losses. However, it may also feel like the right time to take the next step in a relationship, whether that be with a romantic partner or a business partner.
December's full moon is full of possibility and could just help you figure out what the right step is for Pisces going into the new year.