Why TIME Magazine's Person Of The Year Has Twitter Seeing Red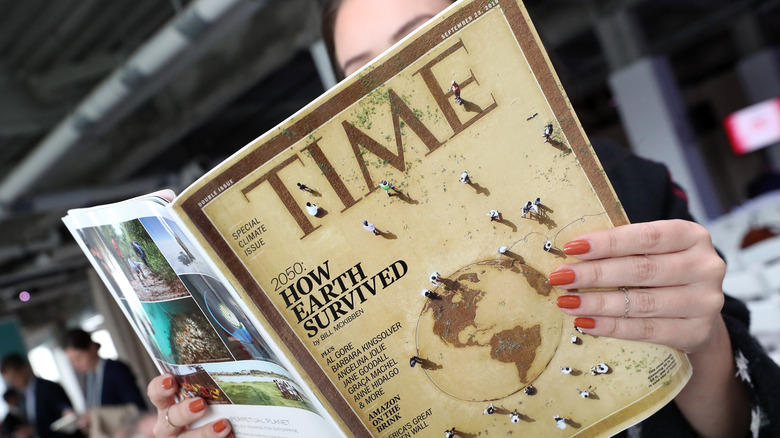 Cindy Ord/Getty Images
Since 1927, TIME magazine has made it a tradition to single out a "Person of the Year" (formerly "Man") for their year-end issue, choosing the man, woman, or entity "that had the greatest impact on the news, for good or ill" (via TIME). Presidents are a frequent choice — FDR, Truman, Johnson, Nixon, Reagan, Clinton, George W. Bush, and Obama have all graced the cover more than once. Women world leaders, including Queen Elizabeth, are almost as popular. Other honorees have included Popes Francis and John Paul II, the Rev. Dr. Martin Luther King Jr., and groups of notables such as the Apollo 8 astronauts, U.S. scientists, the American soldier, and "The Silence Breakers" of 2017, whose outspokenness about sexual harassment and abuse inspired many to come forward with their own stories.
For 2021, TIME chose Elon Musk — founder of Tesla and the richest person on earth — as its Person of the Year. In its cover story, the editors wrote, "2021 was the year of Elon Unbound." Among his achievements this year were his successful SpaceX venture, which will be used by NASA in future moon missions, and Hertz's acquisition of 100,000 Teslas to its rental-car flock. He even hosted "SNL," a feat that many performers have yet to accomplish. The editors went on to explain that Musk will likely change the face of history with his initiatives against global warming and his goals for expanding space travel. 
Not everyone was convinced the magazine made the right choice, however.
The Twitterverse felt there were worthier choices than Elon Musk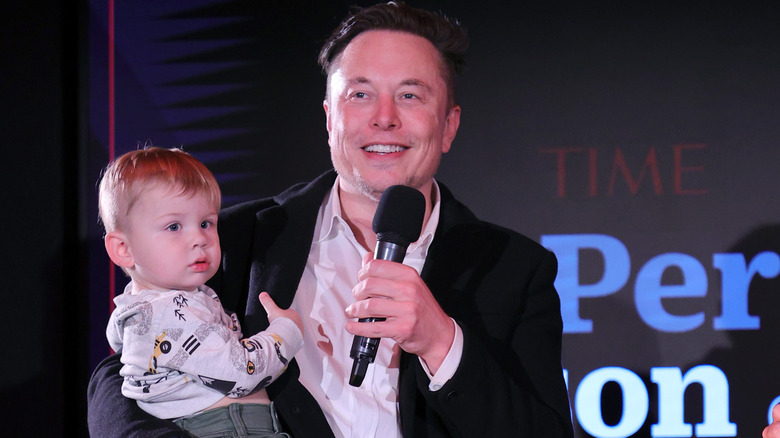 Theo Wargo/Getty Images
On hearing the news, Elon Musk's sister Tosca, a filmmaker in South Africa, tweeted her congratulations: "my big brother is @TIME Person of the Year! So proud of him and everything he's done and keeps doing for all of us. I love you, @elonmusk."
Other Twitter users haven't been so complimentary. "Turns out the TIME 'person of the year' has transitioned to the TIME 'person who has paid the least in taxes' of the year," said one. Another tweeted a photo of Musk with Ghislaine Maxwell, who is currently on trial on charges of sex trafficking (via NPR). Yet another wrote, "Musk is an awful choice as someone who committed securities fraud, advised Trump, forced his workers to get COVID, supports Texas Gov's extremist & regressive social policies, and is a hypocrite about taking billions in government cash."
Users are also offering their opinions on people they feel would have been worthier of the honor, such as the developers of the COVID-19 vaccine. Several suggested Officer Eugene Goodman, who helped protect members of Congress against the Capitol insurrectionists on January 6 (via The Washington Post). 
Some commenters feel bound to explain the meaning of TIME's honor — and point out that the magazine has previously named notorious names such as Adolf Hitler to the list. "How many times do we need to explain this? Time Person of the Year is NOT the person who did the most GOOD in that year. it's just supposed to generally be whichever person was able to eat the most hotdogs or something," sighed one.