The Real Reason Kate McKinnon Has Been Missing From SNL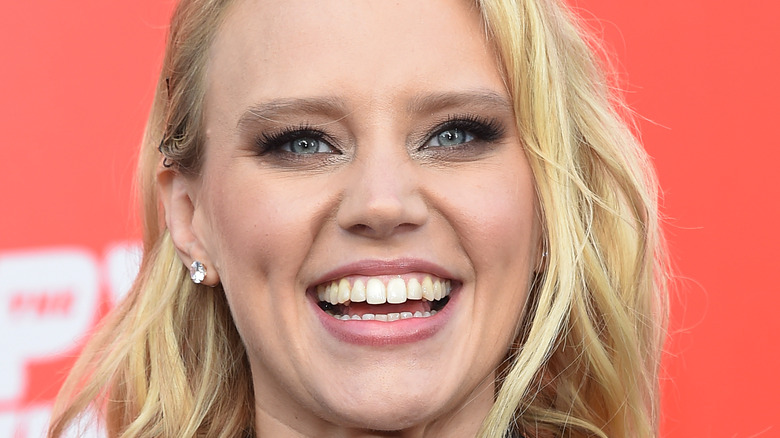 DFree/Shutterstock
As Season 46 of "Saturday Night Live" came to a close in May 2021, it left many fans wondering about who would be leaving the star-studded cast. Per PopCulture, the series finale featured what looked like an emotional sendoff for some of SNL's biggest players, so would the cast be losing its strongest comedians? Case in point: Fans felt certain that Pete Davidson would be bowing out for good after an emotional monologue on SNL's "Weekend Update." According to PopCulture, Davidson shared, "It's been an honor to grow up in front of you guys, thanks," as he finished his sketch with Colin Jost (another cast member rumored to be moving on from the show) and Michael Che. As the outlet noted, the list of possible exits included Cecily Strong, Aidy Bryant, and Kate McKinnon.
As it turns out, there was no cause for alarm. Deadline reported that Davidson and the rest of the gang returned for the premiere of the show's 47th season in October 2021. Per the outlet, the only comedian to exit SNL was Beck Bennett. That said, fans were confused about McKinnon, who was missing from several episodes, but still appeared in the opening intro for the series. So, where exactly was she?
McKinnon is starring in an upcoming Peacock series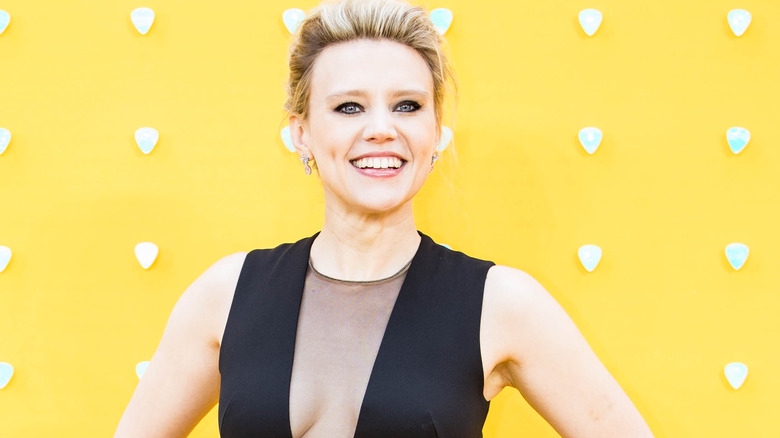 Tom Rose/Shutterstock
"SNL" viewers may have noticed that Kate McKinnon was missing from the first half of the show's 47th season, though her name was still included in the cast list. Per Today.com, she made her triumphant return to Studio 8H just in time for the holiday episodes. "I'm back," the comedian announced as she reprised her role as Dr. Anthony Fauci in the show's cold open. "Do people still think I'm sexy or are we done with that?" she added, via Today.com.
So, if she didn't leave the show for good, where has she been for the past few months? Ever since "SNL" boss Lorne Michaels has allowed the show's stars to combine their work on the show with other projects, established cast members have embraced new work, per Deadline. McKinnon is no exception, and the outlet reported that she was away for the first half of "SNL" Season 47, because she was busy with another show. It seems the comedian will star in a Peacock original series about Joe Exotic, where she will take on the role of infamous animal rights activist, Carole Baskin. And while fans are likely thrilled to watch the new series, even Baskin herself loves the fact that McKinnon is portraying her, via TMZ. Reacting to photos released from the set, Baskin noted that McKinnon nailed her style, adding that she has an almost identical outfit at home.