Derick Dillard Is Lashing Out About Jim Bob Duggar's Campaign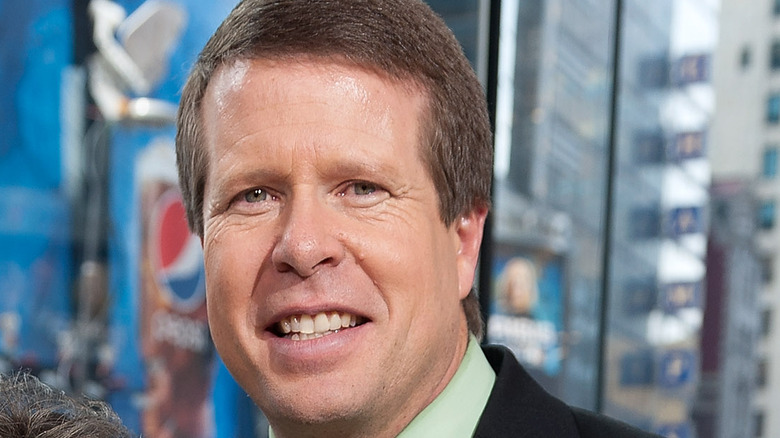 D Dipasupil/Getty Images
The Duggar family's wholesome rep and unified front have taken serious hits this year. First, Josh Duggar, the oldest of the reality show clan's 19 children, faces a long prison sentence after his conviction on charges of possessing child sexual abuse material (via Daily Mail). Even more recently, daughter Jana Duggar is due in court on child endangerment charges, following an incident in which a child wandered off the family's property on her watch (via Fox News).
In spite of his children's troubles — or perhaps, because of them —  Jim Bob Duggar is putting himself back in the spotlight. In November 2021, he announced his candidacy for Arkansas Senator in his district. Positioning himself as a family values-oriented conservative, he promised to fight for jobs, gun rights and "constitutional liberties" while opposing abortion and restrictive mandates (via People). The former TV patriarch has already served in the state House of Representatives, so this isn't his first venture into politics. Still, the timing could be seen as an attempt to save face in the wake of his family scandals. 
Duggar faced competition from three other Republican candidates in the special primary election on December 14. But his biggest opposition came from an unexpected source: his own son-in-law. Derick Dillard, who is married to Duggar's daughter Jill, is no fan of his father-in-law, and he wants the world to know it.
Derick urged voters to go with another candidate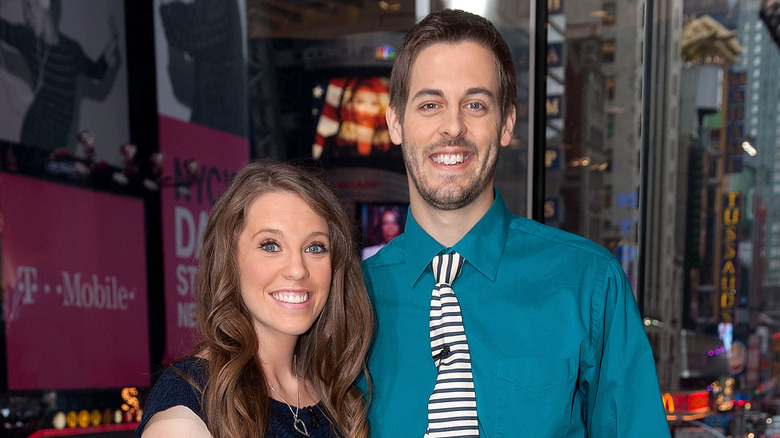 D Dipasupil/Getty Images
As the Arkansas Senate primary date neared, Derick Dillard used his social media feed to speak out against Jim Bob Duggar. Instagrammer @withoutacrystalball, who has been following the Duggars closely, reposted some of his more pointed comments. In one Instagram comment, he said, "Individuals with a long history of lies and deception do not belong in office." 
Dillard later posted a longer statement that pulled no punches (via @withoutacrystalball). "I used to have much respect for Jim Bob, as my father-in-law, and I wanted to give him the benefit of the doubt for years," he wrote. "Unfortunately, it's only become clearer to us over time just how deep this man's manipulation and deceit will go for his own gain, at the expense of others. He has lied to my wife and I numerous times." Among his other accusations were that Duggar is "verbally abusive" and "a sellout to anything he can personally profit from."
The recent law school graduate also gave an interview to TMZ in which he said it would be hard for Jim Bob Duggar to win the primary so soon after his son was convicted of a heinous crime. Dillard added that the last time his father-in-law held public office, he helped sponsor a bill that would broaden the definition of sex offenses to include possessing child pornography — a stance that might raise eyebrows now. 
Arkansas voters appear to have agreed with Dillard. As of late Tuesday night, Duggar was trailing behind two of the other three candidates on the Republican ballot (via Clarity Elections).