Derick Dillard Is One Step Closer To His New Career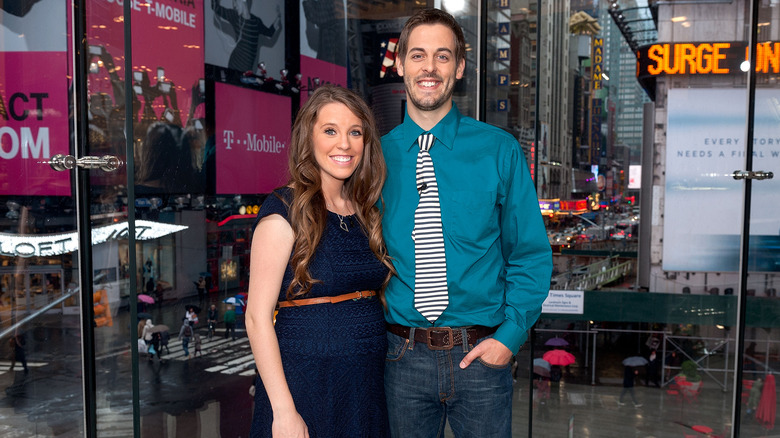 D Dipasupil/Getty Images
The Duggar family continues to wrestle with the recent arrest of Josh Duggar, who was charged with receiving and possessing child pornography (via People). The allegations are serious, especially given Duggar's past, and the idea that the family could celebrate anything right now feels a little far-fetched.
Happily, Jill Duggar Dillard and her husband Derick Dillard have found something worth getting excited about: Derick recently graduated law school, and he will presumably begin working as a lawyer soon.
Derick noted his graduation in an Instagram post he shared on May 7. He shared that his mom was instrumental in helping him receive his first degree, and his wife has been just as crucial to him while he worked toward his second. "My mom reminded me it was exactly 10 years ago today I graduated from OSU's School of Accounting, and tomorrow I will graduate from the UA School of Law. My mom was my biggest supporter during that time, and my wife has helped me make it through law school."
Derick Dillard credits Jill Duggar Dillard for helping him graduate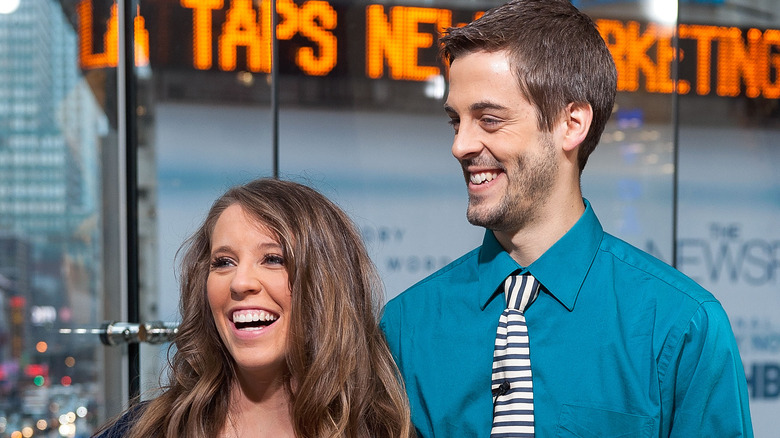 D Dipasupil/Getty Images
Derick Dillard also used his graduation as an opportunity to send best wishes to both his mom and his wife on Mother's Day. "I couldn't have done it without either of them, and they both continue to be my biggest supporters. Happy Mother's Day to Jill and my mom!" he wrote.
Meanwhile, Jill Duggar Dillard recently shared that her church community has been supporting her endlessly throughout her brother's scandal. "We were reminded this morning in church about how important community is! I think I've brought this up before, but I've literally prayed for good community!! We need others for support, prayer ... people to do life with and so much more. I know this last year has tested all of us so much, but sometimes it's in the difficult times that you see more clearly who your people are as they become the hands and feet of Jesus!" (via Us Weekly).
If you, or anyone you know, have been a victim of sexual assault, help is available. Visit the Rape, Abuse & Incest National Network (RAINN) website or contact RAINN's National Helpline at 1-800-656-HOPE (4673).