What We Know About Cher's Biopic So Far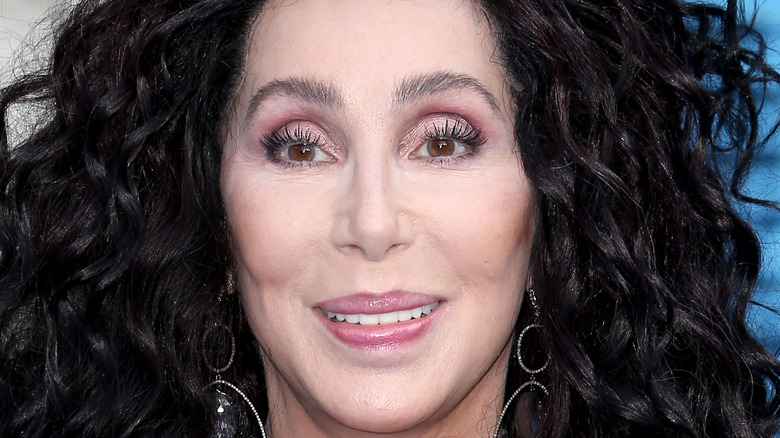 Cubankite/Shutterstock
At 75 years old, Cher has seemingly done it all. In the 1960s, she started a successful music career with then-husband, the late Sonny Bono. By the 1970s, the pair translated their music success into television success, winning Emmy Awards along the way. 
In the 1980s, after Sonny and Cher divorced, she launched a successful solo career as well as a movie career that garnered her an Oscar and critical acclaim. Her concert performances and over-the-top Bob Mackie-created outfits became legendary, as did the music and Hollywood sensation with just one name — Cher (via Biography).
Cherilyn Sarkisian was born on May 20, 1946, in El Centro, California, and raised by a single mother with her half-sister, Georganne. By 16 years old, she knew she wanted a performing career and moved to Los Angeles to pursue one. 
That's where she met Sonny, a music producer who would change her life, according to Biography. And that incredible life is about to become a biopic for the big screen.
Cher announces a new biopic chronicling her life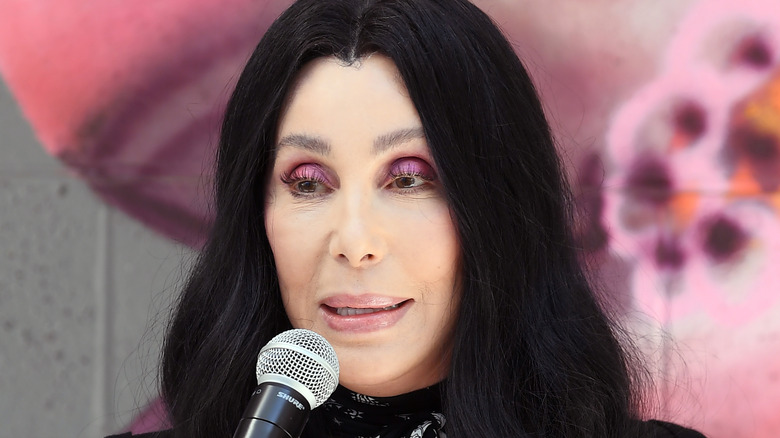 Bryan Steffy/Getty Images
On May 19, 2021, the night before she turned 75, Cher had a big announcement to make on Twitter. She thrilled fans by tweeting about her upcoming biopic by Universal, and Deadline broke down the details of all the legendary performer's name-dropping in the tweet.
Judy Craymer and Gary Goetzman, the duo behind both "Mamma Mia" movies, are producing the project. Craymer first turned the musical group ABBA's famous songs into a Broadway musical in 2001, and Goetzman brought it to the big screen.
Cher, who made quite a memorable cameo appearance near the end of 2018's "Mama Mia! Here We Go Again" as the young heroine's grandmother, is thrilled that the brain trust behind the "Mama Mia" franchise is producing her biopic. 
Cher also noted that her dear friend and Oscar-winning writer, Eric Roth — who also wrote for "Forrest Gump," the "A Star Is Born" remake, and "Suspect" — is writing the script. "Suspect" was a 1987 film starring Cher.
The icon ponders who could possibly play her in the biopic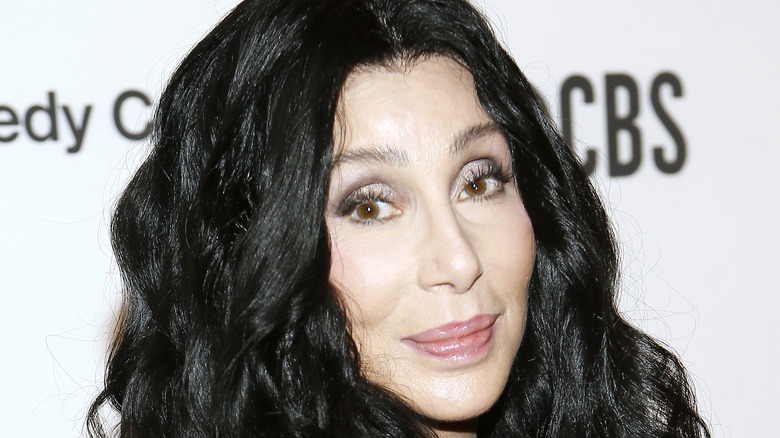 Paul Morigi/Getty Images
A month after tweeting out news of her new biopic on the eve of her 75th birthday, Cher sat down with Variety to discuss the project. She also expressed her confidence in the creative team behind the yet-untitled movie — while assuring fans that she will have final say on the film.
"I know the people, so I'm sure they'll ... listen to things I have to say," Cher said. "But it doesn't mean I'm going to get the final cut."
As for who could portray the larger-than-life performer in a feature film, Cher doesn't think a well-known Hollywood star could do it and thinks they'll cast an unknown performer — who will certainly become a household name after the film debuts. 
"We were talking about it yesterday, and we're just trying to think of [actors]," she told Variety. "I said, 'I don't think we know her yet.'"
As much as the world knows Cher, we're about to know her better than ever before when the feature film about her life comes to the big screen.