Is This How Donald Trump Really Feels About Mark Meadows?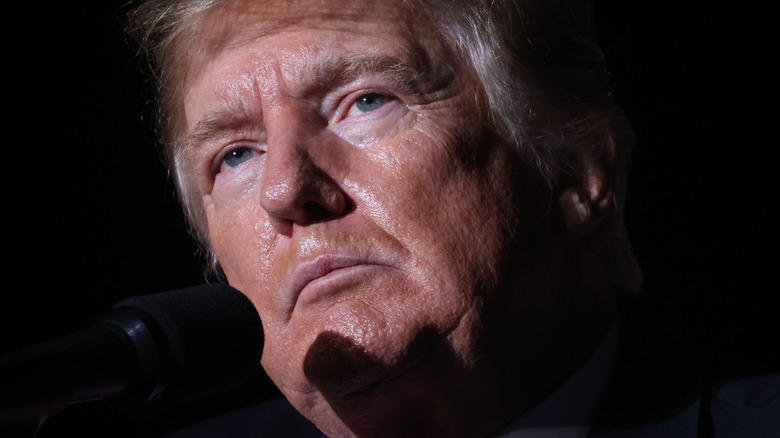 Scott Olson/Getty Images
Former White House chief of staff Mark Meadows is not having a good week. After refusing to comply with a congressional subpoena for testimony about the January 6 riots, the House of Representatives select committee on January 6 voted to hold Meadows in criminal contempt on December 13, with the entire House advancing the measure on December 14, according to CNN. During the initial committee vote, various text messages sent to Mark Meadows while the attack on the Capitol was in progress were read aloud and it became clear just how much information Meadows had turned over to the committee before refusing to testify (via The Washington Post).
While Donald Trump's one-time press secretary Stephanie Grisham was not in the room as the former president realized what Meadows had turned over, she claims she can take a pretty good guess as to how he reacted and what he feels for Meadows now.
Stephanie Grisham gives a read on Donald Trump's response to Mark Meadows' text messages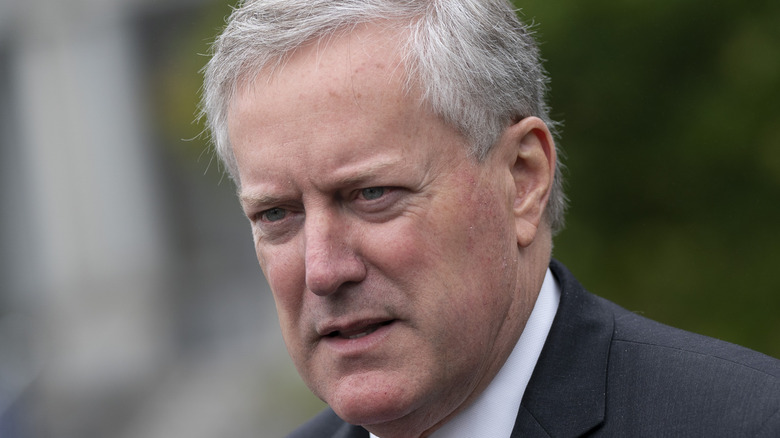 Bloomberg/Getty Images
Stephanie Grisham, who resigned from her White House position following the January 6 attack on the United States Capitol (via CNN) and has been on an apology tour for several months for her actions while working for the Trump administration, has no doubt in her mind how Donald Trump reacted to how much information the House committee knows about the attack, thanks to his former chief of staff, Mark Meadows.
Grisham, whose tell-all book "I'll Take Your Questions Now: What I Saw in the Trump White House" dropped bombshell after bombshell about the four years Trump was president, described on social media how she pictured Trump on the evening of December 13 as members of the House committee read Meadows' text messages aloud.
"Trump's anger level has got to be through the roof right now," she tweeted. "Not that it matters AT ALL, but I can absolutely picture his reaction & I promise it's not pretty."
Grisham added her own reaction to hearing the text messages as they were recited one by one. "Hearing the texts from the 1/6 committee is making my stomach turn," Grisham wrote in another tweet. "A year ago & it still feels like a fresh wound on our country. Praying for a clear & final resolution w substantial punishment for all involved, so this never happens again. Praying for our Nation."