How The Dec. 18 Full Moon Will Affect You If You're An Aquarius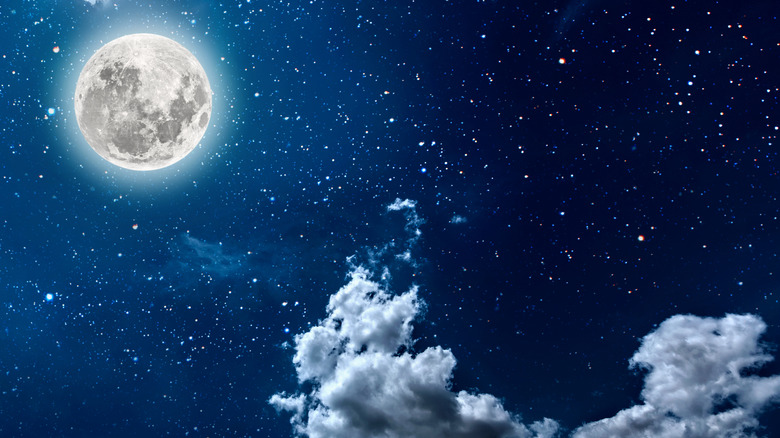 Chatham172/Shutterstock
December's full moon on the 18th comes in the sign of Gemini and will mark the final full moon of 2021. Vogue notes that the final full moon of the year is often referred to as the Cold Moon. The outlet explains that full moons can also be linked to situations involving the women in your life, as well as an ending or completion of something. Themes of communication, travel, and your siblings or neighbors may also come into play for many members of the zodiac during this time.
In addition to the full moon, Mars will also be passing through Sagittarius at this time, which could mean themes of passion and relationships, per Refinery 29. "Mars in Sagittarius can be our astrological catalyst to get out of our sexual comfort zones," Liz Simmons of Astrology.com tells the outlet. "However, it may not be a commitment-focused time, as Mars in Sagittarius needs to quench its sexual thirst, which may come with experimenting with different partners or having an open relationship."
For Aquarius, this could prove to be the right time to let loose and enjoy yourself a bit.
Aquarius will be looking for adventure during the full moon on December 18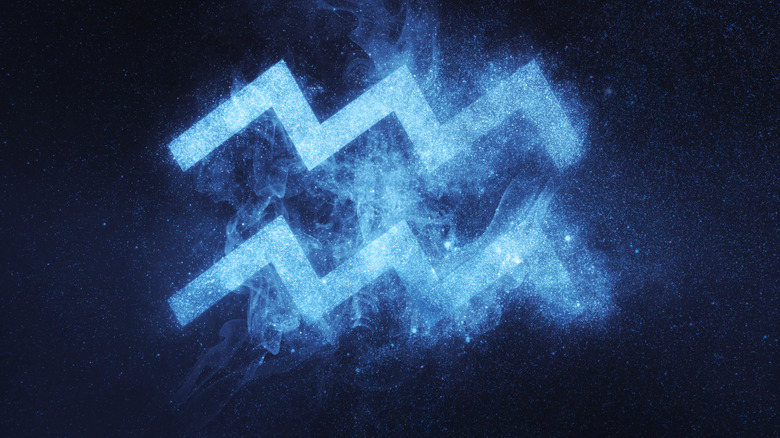 Allexxandar/Shutterstock
According to Vogue, Aquarius (born between January 21 and February 18) can expect to have some fun as the year comes to an end. The full moon on December 18 will bring a sense of release for you, which means you may feel tempted to get a bit wild and let your hair down as you celebrate the holiday season in style. While you may find yourself getting caught up in the feelings of pleasure you'll experience, try to keep a level head, as any decisions you might possibly have consequences that may impact your life in the future.
In addition, an important discussion with your significant other could prove to be vital during this time and set you on the path to the next level in your relationship. However, if your romance was already on the rocks, you may feel brave enough to cut your partner loose and cut your losses.
It looks like an eventful end to the year for Aquarius, who may be looking for a fresh start in 2022.