COVID Forces Queen Elizabeth To Cancel This Long-Held Christmas Tradition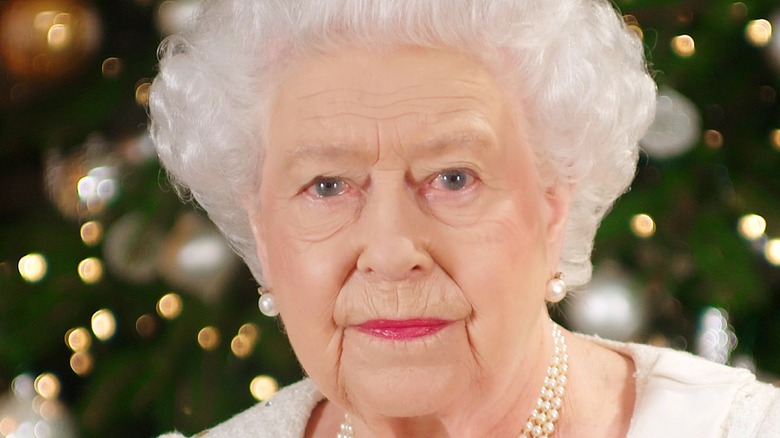 Handout/Getty Images
The world is experiencing a surge in COVID-19 cases for the second holiday season in a row, in part due to the Omicron variant and it part due to colder weather forcing people indoors and in tight quarters once again. On December 15, the U.K. reported 78,000 new daily COVID cases, setting a tragic record for the nation, according to CNBC. With COVID on the rise and not looking like there will be a drop before the holidays, Queen Elizabeth II has been forced to change some of her holiday plans.
When the pandemic began nearly two years ago, the queen, who is 95 as of this writing, and her late husband, Prince Phillip, who was several years older than she, stayed in isolation at Windsor Castle (via the BBC). While there was plenty of room to be outdoors, she kept herself away from any public appearances and from family members before a vaccine became available around this time in 2020. The precariousness of the COVID situation forced the queen and Prince Philip to spend last year's holiday season at Windsor Castle rather than their home in Sandringham, according to "Today." Now, a year later, the queen is widowed after her husband's death last April, and once again forced to cancel a Christmas tradition thanks to the coronavirus pandemic.
Queen Elizabeth will forgo time with family to stay safe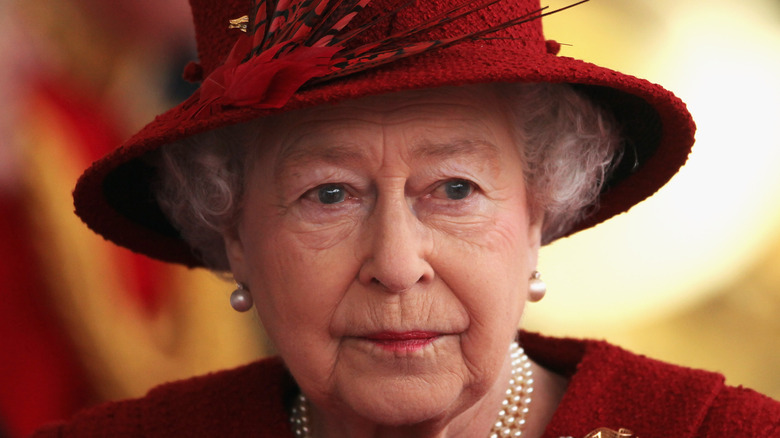 Dan Kitwood/Getty Images
As of this writing, Queen Elizabeth still intends to spend the holidays at Sandringham as originally planned, but Express reports that she is waiting to hear from experts as to whether it will be safe for her to travel and have family around her. The queen's other annual tradition of a pre-holiday lunch with family at Windsor has been canceled out of an abundance of caution, with COVID on the rise.
"The pre-Christmas family lunch will not be going ahead," a palace source told Express. "The decision is a precautionary one as it is felt to put too many people's Christmas arrangements at risk if it went ahead. While there is regret that it is canceled, there is a belief it is the right thing to do for all concerned."
The source said there was concern that the pre-holiday lunch would put people at risk of having their actual Christmases ruined should they contract COVID beforehand at Windsor Castle. If all seasonal plans are canceled, it will be a sad holiday for the queen, as this is the first Christmas in seven decades she will be spending without her beloved husband, Philip.