Lara Trump's Comments On January 6 Have Twitter In A Tizzy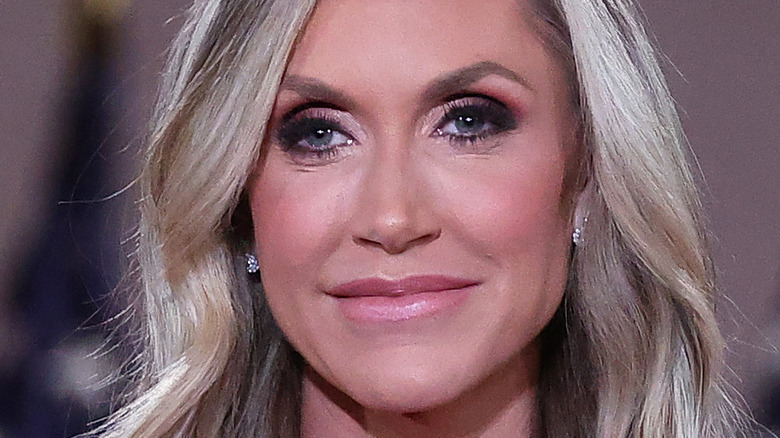 Chip Somodevilla/Getty Images
The latest revelations about January 6 have put the machinations behind the Capitol insurrection into even starker relief. Per Politico, the House select committee investigating the devastating attack recently uncovered text messages sent to then-White House chief of staff Mark Meadows, in which several Republican operatives begged him to convince President Donald Trump to condemn what was happening before it was too late. "The Capitol Police tweet is not enough," Donald Trump Jr. urged. Meadows presented the shocking messages to the committee, which is looking into the elder Trump's attempts to overturn the 2020 election, which led to numerous deaths and injuries on January 6.
A whole plethora of people, from aides to lawmakers and even prominent Fox News hosts, texted Meadows in a panic about the escalating violence. Laura Ingraham wrote, "Hey Mark, the president needs to tell people in the Capitol to go home ...This is hurting all of us ... He is destroying his legacy," while Sean Hannity pleaded, "Can he make a statement? ... Ask people to leave the Capitol." 
In light of this new information, and given his refusal to testify, the panel has held Meadows in criminal contempt of Congress. He's likely to be sent to the Justice Department next. President Trump demonstrably ignored multiple calls for assistance on January 6, but according to his daughter-in-law, he's not at fault for what transpired. 
She couldn't convince social media of Donald Trump's innocence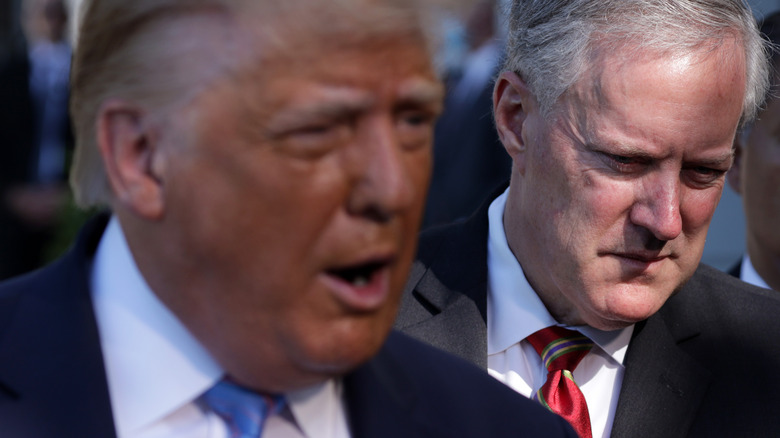 Alex Wong/Getty Images
During a recent appearance on Fox News (via Twitter), Lara Trump railed at everybody who's supposedly to blame for the Capitol riot, instead of former President Donald Trump. "These people know, whether it's Adam Schiff, whether it's Liz Cheney, whether it's [Adam] Kinzinger, they all know that Donald Trump didn't orchestrate this whole thing," she argued. "He didn't tell people to go to the Capitol and break in. He said, 'Let's peacefully and patriotically make our voices heard'." 
Lara's comments are notably cherry-picked from what the then-commander-in-chief actually said on the day, which the Associated Press published in full. Among other things, he railed, "We fight like hell. And if you don't fight like hell, you're not going to have a country anymore."
He also peddled the infamous election fraud lie, positing there's no reason to concede when a victory isn't honorably achieved. Lara asserted, "He tried to warn them, so many people tried to warn Nancy Pelosi. So why didn't they have the adequate security there?" 
Twitter wasn't impressed with her display, with one user decrying the family as "traitors" and suggesting she was "sent by Donald to lie on @FoxNews." They added that Lara was "trying very hard to change the narrative on January 6." Another pointed out the contradiction inherent in claiming the former president "encouraged the insurrectionists ...but also 'warned' others they might turn violent." Elsewhere, several commenters described Lara as "desperate" and "spewing lies" (via Twitter)