Donald Trump Jr.'s Texts From January 6 Reveal His True Motives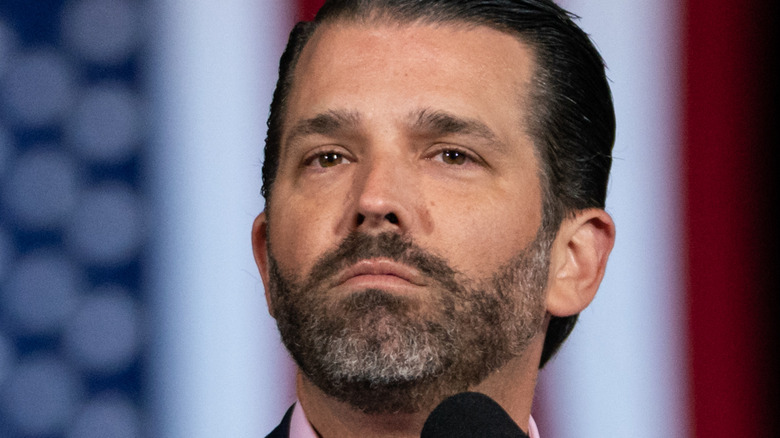 Bloomberg/Getty Images
The House of Representatives' select committee investigating the insurrection at the United States Capitol has revealed things we'd never known on December 13, 2021. The committee voted to recommend holding former White House chief of staff Mark Meadows in criminal contempt of Congress for refusing to comply with a subpoena to testify, claiming executive privilege, according to the New York Times.
Meadows has already written a book, called "The Chief's Chief" (via The Guardian) revealing things that went on in the White House to fight the election results, from the day Joe Biden was declared president-elect until the January 6 attack. Meadows also handed over a trove of documents to the House committee, including a PowerPoint Presentation on how former Vice President Mike Pence could throw out electoral votes, according to CNN.
Documents the committee has, including text messages, revealed that during the hours the Capitol was under siege, the president of the United States, Donald Trump, appeared to do nothing to help. As the committee co-chair, Republican Liz Cheney, made her case for why Meadows should be held in contempt, she also revealed some of the content of those text messages, and Donald Trump Jr.'s texts to Meadows on the fateful day said a lot.
Donald Trump Jr. had a plea for Mark Meadows on January 6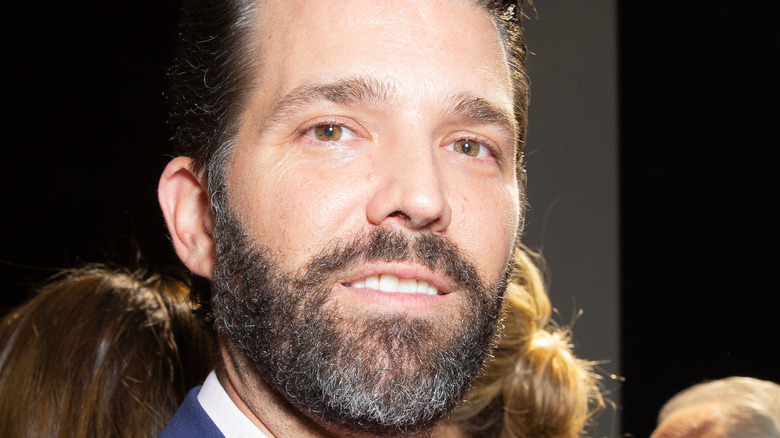 lev radin/Shutterstock
The text messages Representative Liz Cheney read aloud came from various people texting Mark Meadows and begging him to get the president to say something to get the rioters to stand down and leave. Donald Trump Jr. seemed to know things had gone too far, but rather than texting his father directly, he texted Meadows, hoping maybe the chief of staff could get Donald Trump to listen.
"He's got to condemn this s*** ASAP. The Capitol Police tweet is not enough," Trump Jr. texted to Meadows (via People). He continued in a second text, "We need an Oval Office address. He has to lead now. It has gone too far and gotten out of hand."
Donald Trump Jr. wasn't the only ardent Trump supporter who wanted the president to address the rioters. Fox News hosts Laura Ingraham and Sean Hannity also texted Meadows begging him to get Trump to call the rioters off. As Ingraham texted: "Mark, the president needs to tell people in the Capitol to go home. This is hurting all of us. He is destroying his legacy."