Does Meghan Markle Really Regret Going On The Ellen DeGeneres Show?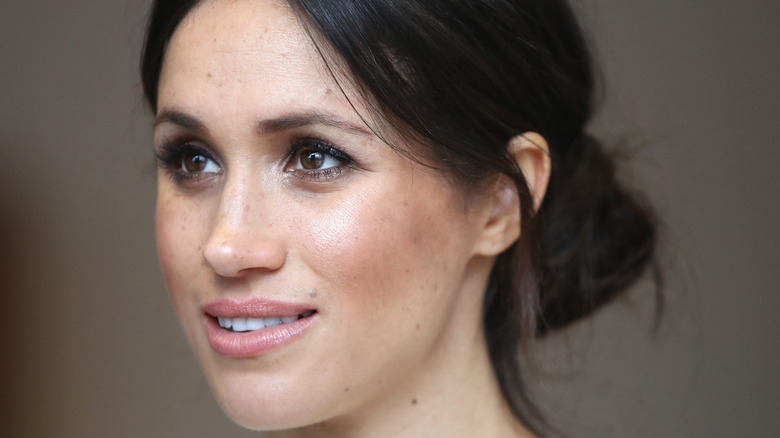 Chris Jackson/Getty Images
Meghan Markle appeared on "The Ellen DeGeneres Show" in November 2021, and, during the interview, she showed off the more relaxed and fun side of her personality. 
After the appearance, sources revealed that the Duchess of Sussex felt great about doing the show and that it even got her thinking that she may want to make a career change and return to television.
"Meghan was rejuvenated by the whole Ellen experience and came home excited about what a dream job it would be for her," a source told Heat Magazine (via The Mirror). "The idea of picking whoever she wants to interview while having plenty of fun and also addressing the topics she cares about is really starting to appeal — especially as it will boost her popularity."
Express noted that one of the hosts of "Today Australia" also discussed Meghan having her own talk show. "She recently did Ellen's talk show and that's kind of apparently put that little seed in her mind that maybe she could do her talk show," the host said. 
While it would be surprising to see a member of the royal family hosting a talk show, Meghan and her husband, Prince Harry, have stunned fans before — so it seems that anything is possible.
However, new reports suggest that Meghan has done a 180 and is now feeling a bit uneasy about her interview with Ellen.
Meghan Markle is reportedly upset about how her Ellen interview is being perceived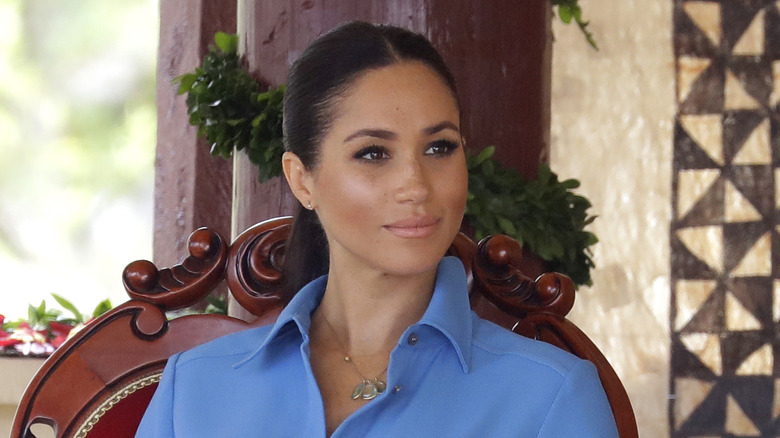 Pool/Getty Images
During Meghan Markle's appearance on "The Ellen DeGeneres Show," the Duchess of Sussex took part in a prank where she wore a hidden earpiece and followed orders from Ellen while doing embarrassing things in front of unknowing vendors on the Warner Bros. lot (via Express). 
The segment saw Meghan eating a snack like a chipmunk, holding a crystal up to her face, and doing other silly tasks. While it was funny at the time, the duchess is now reportedly upset about how her silliness was perceived by the public.
"Meghan is apparently taken to indoors as we say over here in the UK because she's so upset about the backlash she received after appearing on the show," royal expert Neil Sean said on his YouTube channel (via Express). "Even Prince Harry thought this was a good idea to show her fun side. Perhaps they should have gone on together, how fun that would have been. Sadly for Meghan, it didn't come out that way."
Sean went on to reveal that Meghan took a chance with the prank segment. "She could have said no to the pranks and just plugged The Bench and talk briefly about her life," he explained. 
However, has no doubt that Meghan will bounce back soon. "Fear not, Meghan will be back in 2022 looking for another option to rebrand and reconnect," he stated.