The Heartbreaking Death Of Benedict Cumberbatch's Sister Tracy Peacock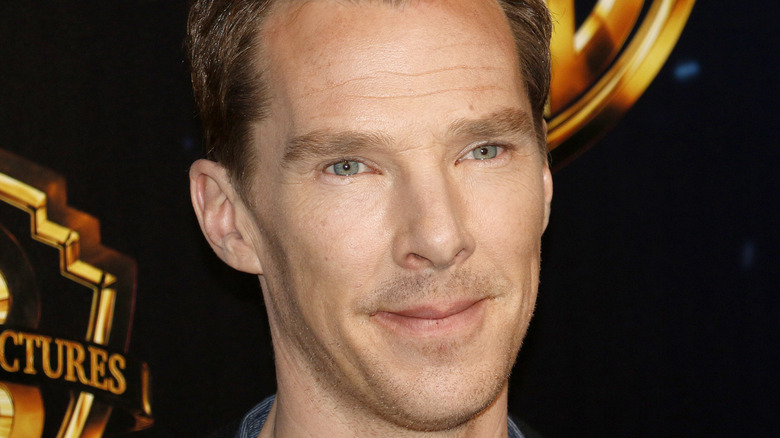 Tinseltown/Shutterstock
Recently, actor Benedict Cumberbatch revealed that his older sister, 62-year-old artist Tracy Peacock, died after a seven-year battle with cancer, according to Daily Mail. Details of Peacock's cancer journey and subsequent death were not made public until this week, likely due to the fact that the actor is notoriously silent about his private life — so much so that he is one of only a few A-list actors who does not possess any social media accounts. "I can't get involved in social media because as they know, it'd be a disaster. ... It would just consume me and I find that whole thing ultimately very toxic. I'd much rather spend my energy doing what brought me to their attention in the first place, which is my work," Cumberbatch told People back in 2016.
"She died of cancer," Cumberbatch recently said about his sister and her death, per Daily Mail. "She'd been battling it for seven years. As the greatly awful Donald Rumsfeld said, 'stuff happens.' It's horrible. She was nothing to do with this [acting] world. She was markedly different. She was a brilliant fine artist but ended up doing a lot of restorative work on canvas and on frames and carpentry. But still kept her hand in and did her own work and made the most Christmas and celebratory cards of any kind of festival. She was very gifted."
Cumberbatch recalled a sweet memory from growing up with his sister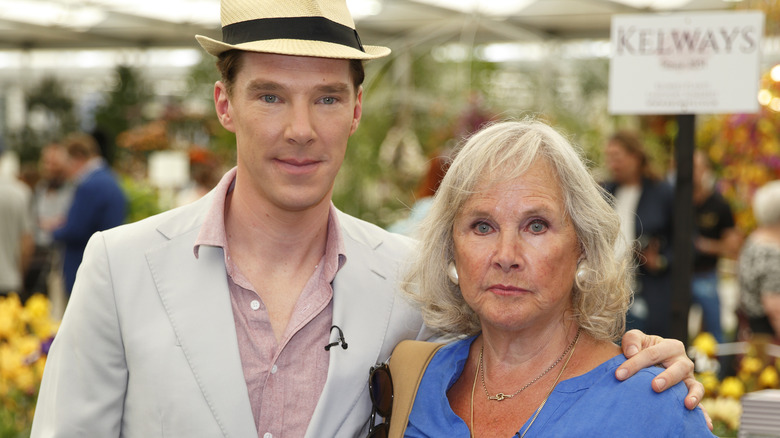 Max Mumby/indigo/Getty Images
As Daily Mail reported, Benedict Cumberbatch's now-deceased sister, Tracy Peacock, was the daughter of his mother, actress Wanda Ventham (above, with Cumberbatch), from her first marriage, to James Tabernacle. Cumberbatch's father is Timothy Carlton. Despite their age difference at the time, as a teenager, Peacock often looked after Cumberbatch when he was just an infant and toddler. Once, long after taking Cumberbatch to a freezing rooftop to calm him down, she realized that she had forgotten him. "She forgot about me," Cumberbatch said of the incident, per Daily Mail. "I mean, it was funny. She was in the kitchen with her friends and she suddenly saw the snow falling through the window."
Peacock showed just how close the half-siblings were when she spoke on Cumberbatch's behalf during his very public breakup from his girlfriend Anna Jones, back in 2012. "You would have to be a pretty smart cookie to keep up with him,' she said at the time, according to Daily Mail. "I think that is why possibly he has trouble with girlfriends."
According to Yahoo! Life, Peacock lived in Wiltshire, England, where she worked as a picture frame restorer. She leaves behind a husband and a 34-year-old daughter, Emily.