How The Dec. 18 Full Moon Will Affect You If You're A Gemini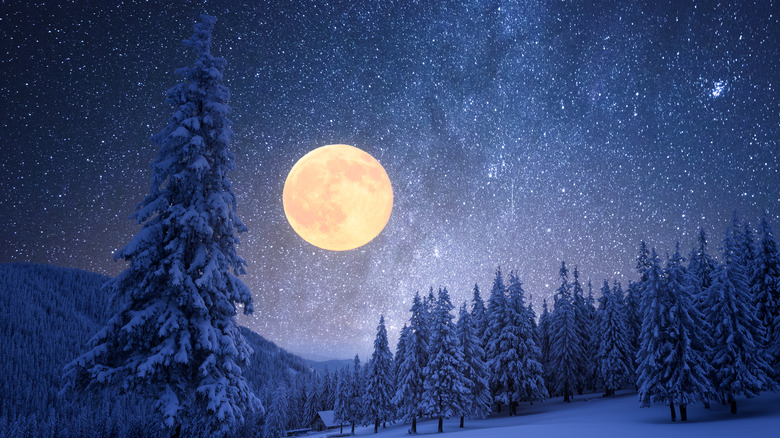 Kotenko Oleksandr/Shutterstock
Women's Health reports that the full moon on December 18 could prove to be an important one. The lunar event, which has been titled the "Cold Moon," is not only the final full moon of 2021, but it's the only full moon to fall under the sign of Gemini this year. People who follow astrology believe that the positive energy from the moon will likely have many feeling motivated and happy. This proves to be the perfect time to figure out what you want in the upcoming year, and how to achieve your goals.
The full moon's vibes may draw you to ask for a promotion at work, find a new place to live, or even find a mentor who can offer guidance and advice about how to achieve your dreams. With a new year just around the corner, there is no better time to get your ducks in a row and plan for the upcoming months.
For those under the sign of Gemini (born between May 21-June 20), this will prove to be a powerful full moon that will leave you feeling fulfilled and finding yourself confident in all you do (via Astro Style).
Gemini may reflect about their place in life during the Dec. 18 full moon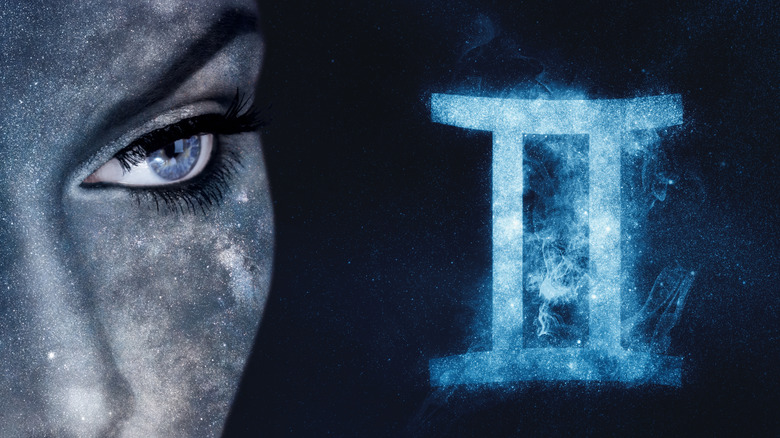 Allexxandar/Shutterstock
The Australia edition of Vogue reports that Gemini will find themselves reflecting on their role in life during the full moon on December 18. THey may find that this brings a lot of emotions to them. However, now is the time for Geminis to put themselves first. "Don't even think about playing small," astrologers The Astro Twins said (via Mind Body Green). "You've got cosmic permission to shamelessly self-promote to your heart's delight," they added.
Allure notes that Gemini can often feel stressed during the holiday season. However, during December's full moon you Geminis will feel great about your work life, and even get a pat on the back from someone who has noticed all of your efforts. This will make things easier on you during this busy time of year and allow you to enjoy the holiday season a bit more.
It appears that Gemini will have a lot going on around the time of the full moon, but the positive vibes might well bring plenty of happy moments to close out 2021.