Is This Really How Kate Middleton Feels About Her Rift With Harry And Meghan?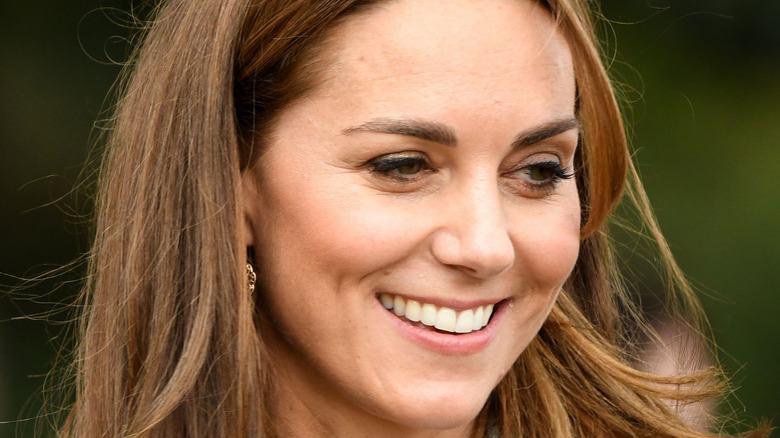 Bart Lenoir/Shutterstock
Once Prince Harry started dating and then married Meghan Markle, there's been ongoing speculation of the strength of the relationship between the "Fab Four" — Prince William, Kate Middleton, Prince Harry, and Markle (per Us Weekly). And media speculation of a rift between the brothers and their wives only amped up after Prince Harry and Markle bowed out of royal life in early 2020 (via Us Weekly).
The foursome's first joint royal engagement was in February 2018 at the Royal Foundation's inaugural forum. At that event, there was perhaps some glimpse at potential challenges that the four would face. ​​"I think it's really good that we've got four different personalities," Prince Harry said. "Working as a family does have its challenges. Of course it does. ... But we're stuck together for the rest of our lives" (per Us Weekly).
They are still stuck together as family, but right now, things don't seem to be resolved. Prince Harry and Markle have been more open with the world about the challenges they faced with the royal family, perhaps most notably in an interview with Oprah that included discussions of alleged racism from within the royal family and a disregard for Markle's mental health (from TIME). But Prince William and Middleton have had less to say publicly. But that doesn't mean they don't feel anything.
What's tough for Prince William is tough for wife, Kate Middleton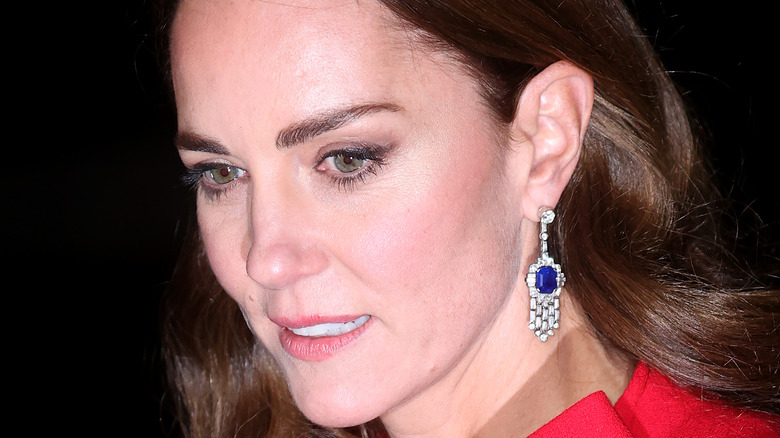 Chris Jackson/Getty Images
The continued contention between the brothers and the couples is reportedly having its toll on not just Prince William, but also on Middleton. A close insider told People that Middleton is "really, really upset about it all." And it sounds like it comes in large part because of how much it hurt her husband, which could make one potential silver lining as it bringing Prince William and Middleton closer together. "She was upset about it because [William] was so upset. Seeing her husband so distraught was tough" (per People).
Middleton kept her feelings about Prince Harry and Markle close to the vest when she was asked about her in-laws at a recent school event, she moved past the question by saying "What else?" (via People).
Middleton and Markle were reportedly not necessarily that close before the brothers' current rift. "In the beginning of their relationship, Kate and Meghan did get along," a source told Us Weekly, but "they didn't see eye-to-eye when it came to day-to-day life in the palace."