Victoria Beckham Shares The Inspiration Behind Her Latest Runway Collection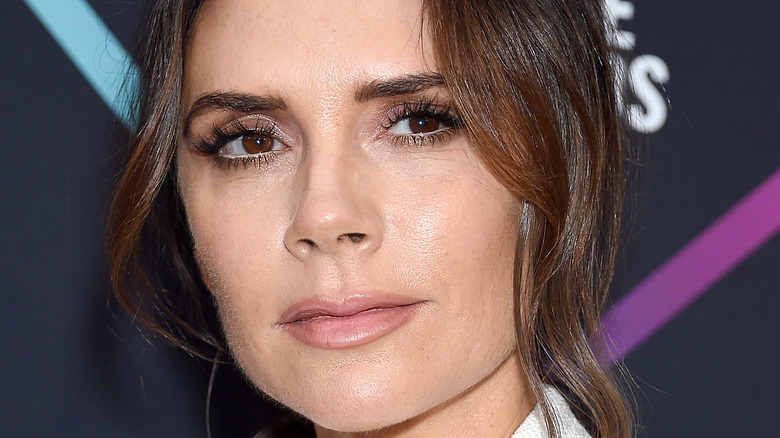 Gregg Deguire/Getty Images
Victoria Beckham has been in the public eye for as long as most can remember, and mainly for her creative endeavors. According to Glamour, Beckham, aka Posh Spice, burst onto the scene in the '90s as one-fifth of one of the world's biggest girl bands: the Spice Girls. In 2001, the band parted ways and Beckham embarked on a short-lived solo music career.
By that time, Posh had met her soccer star husband, David Beckham, given birth to her first child, and gotten married. As The Guardian reported, the former pop star then pivoted into the fashion industry years later, launching her very own label in 2008 to some positive reviews. As noted on her official website, "the Victoria Beckham brand is carried in more than 450 stores in 50 countries worldwide," with flagship stores in London and central Hong Kong. 
For her latest Summer/Spring 2022 runway collection, the mum-of-four has leaned on inspiration that is very close to home. 
Victoria Beckham's latest runway collection inspiration will warm your heart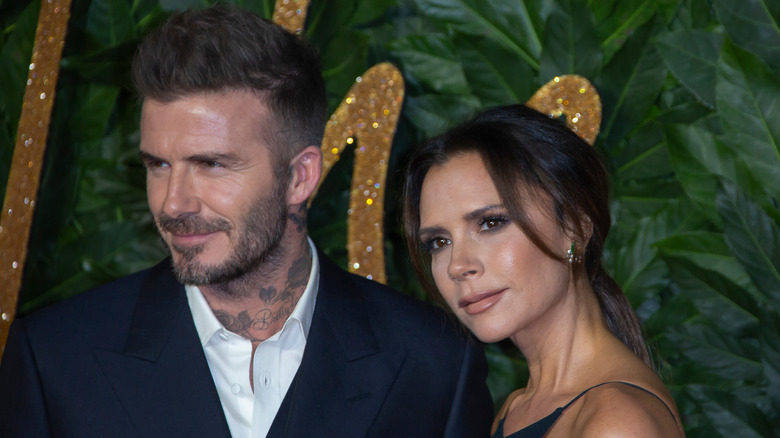 BAKOUNINE/Shutterstock
For her new Spring/Summer 2022 ready-to-wear collection, Posh Spice has looked to her soccer-playing husband, David Beckham. 
Referencing one of the pieces in the collection during an interview with British Vogue, the former Spice Girl alluded to her husband's impeccable style and how much he's always looking very dapper and tidy. "David always dresses. He always makes an effort. When we're on holiday in Europe, he has a very pulled-together look, and I want to wear those pieces as well. It's a shared suitcase," she said.
Victoria then went on to highlight the masculine feel of the collection and how much of it was influenced by her husband. "The oversized chambray shirts feel quite David, with a loose-fitting pant and a beautiful belt. You wanna be that person," she added. 
But the former soccer star is not the only man whose influence can be seen on the pieces that make up the fabulous new collection.
"There was quite an eclectic mix of well-dressed men that came to mind when I was thinking about this season ... Leo in linen, Ray Liotta in Goodfellas — the string vest and unbuttoned shirt — then of course Mr. Beckham himself," Victoria shared.