David Beckham's Stunning Net Worth Revealed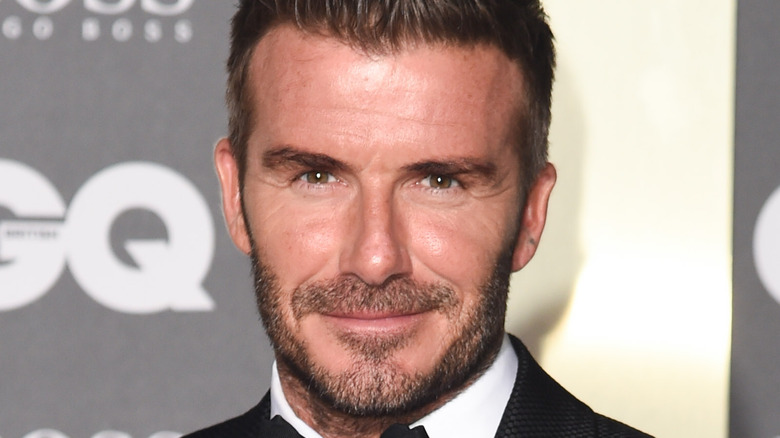 Shutterstock
Born May 2, 1975, David Beckham has made history for his impressive English football career and sports managing. Beckham signed to be a trainee for Manchester United in 1991, and quickly signed with Preston North End in 1994, where they were insanely impressed with his corner kick. Soon after, he returned to Manchester United and became a soccer superstar. For the next two decades, he won numerous major awards, becoming a sports empire with his legendary corner kick and wins. He played for Real Madrid and then MLS Galaxy, retiring in 2013. He is now the current president/co-owner of Inter Miami CF, co-owner of Salford City, and has ventured down many business avenues (via Biography).
As for his personal life, he has been with former Spice Girl and fashion icon Victoria Beckham since 1997. They tied the knot in 1999 and have four children (via WhosDatedWho). Despite haters trying to start rumors about their relationship, they are happier than ever (via Yahoo!). Now after so much time in the limelight, fans wonder how much the legendary soccer star is worth.
David Beckham makes around $50 million a year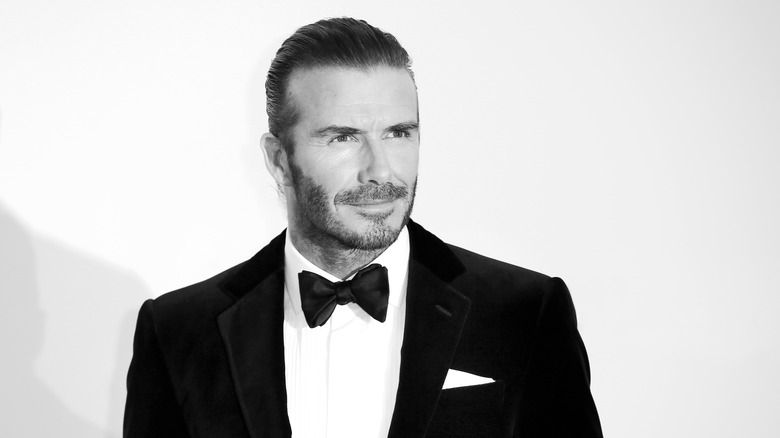 Shutterstock
David Beckham has a whopping net worth of $450 million, and he makes around $50 million a year from endorsements and licensing, according to Celebrity Net Worth. In his final six seasons with L.A. Galaxy, Beckham earned a little over $250 million from everything it entailed. In 2012 and 2013 specifically, he made over $40 million each year from brand endorsements (via Net Worth Bro).
In 2014, the U.S.'s MLC announced that Beckham had exercised his option to buy an MLS expansion team for $25 million, as a part of his contract. Because of this, his business, Beckham Miami United, agreed to finance a $250 million stadium (via Celebrity Net Worth). It's reported that he has around eight cars, with the more notable ones being a Porsche Turbo and a fabulous Rolls Royce (via Net Worth Bro). And he also has several homes.
David Beckham owns several million-dollar properties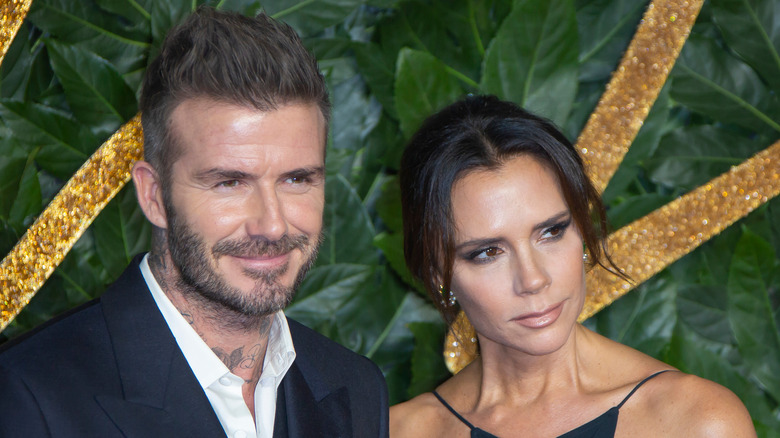 Shutterstock
In 1999, David Beckham and wife Victoria bought their most well-known home for $3.5 million, later given the name "Beckingham Palace." The Hertfordshire home sprawls over 24 acres of land, having a playground, gardens, a pool, and indoor gym. The home sold for nearly $16 million in 2014 (via Daily Mirror).
In 2001, they purchased a $1.7 million house, which was the first home for their two older kids. It has five bedrooms, an indoor pool, exposed brick, a playroom, three bathrooms, and more (via Hello! Magazine). In 2007, the couple bought a six-bedroom, nine-bathroom Beverly Hills mansion for $22 million. The mansion also has a pool and a tennis court. They later sold the property in 2018 for $33 million (via House Beautiful).
On top of everything else, they also own a $4 million home in the south of France, a $41 million West London mansion, and a Miami mansion (via Celebrity Net Worth).
Their newest purchase was in 2016, when they bought a converted barn in Cotswolds, reportedly worth nearly $8.5 million. They have renovated the property a lot the past few years. It has a beautiful rustic feel, almost like a fairy tale home, and they mainly live there today (via Hello! Magazine).