What Being An Intern On Conan O'Brien's Set Is Really Like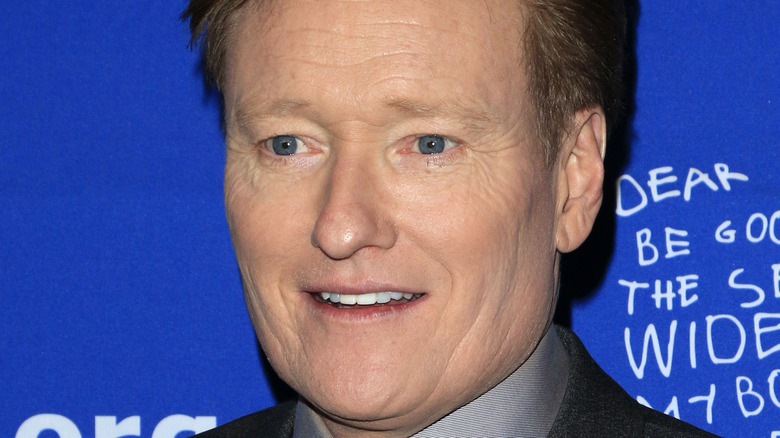 Kathy Hutchins/Shutterstock
Conan O'Brien's quick wit and commentary has earned him four Primetime Emmys and a spot in every American household (via IMDb). He worked the late-night shift on NBC's "Late Night with Conan O'Brien" for about 15 years and then brought his talent to "Conan" on TBS as well as his 8.4 million subscribers on YouTube.
Consequently, many star-eyed and ambitious people have flocked to O'Brien's set, looking for an internship in show business. If Mindy Kaling, Ellie Kemper, and John Krasinski's success after interning for him is any indicator, these internships may just put you on the map (via The Hollywood Reporter). Or on "The Office."
However, O'Brien announced his departure from the show and the realm of late-night hosting earlier this year. But that doesn't mean you can't intern for him — the host and comedian said that he "cannot hang around the house" on an episode of "Inside Conan" (via Deadline). "We have this world now, in this streaming universe, where people can make fewer of something, and I was thinking I'd really like to double down on the things I love, which involves getting out of the studio, which combines a lot of the elements that make me a little different," he said, referring to his new show on HBO Max.
While the set might be a little different, we're sure the work culture will remain similar to O'Brien's set on his late night shows. Read on to know what to expect.
Conan O'Brien films segments with his interns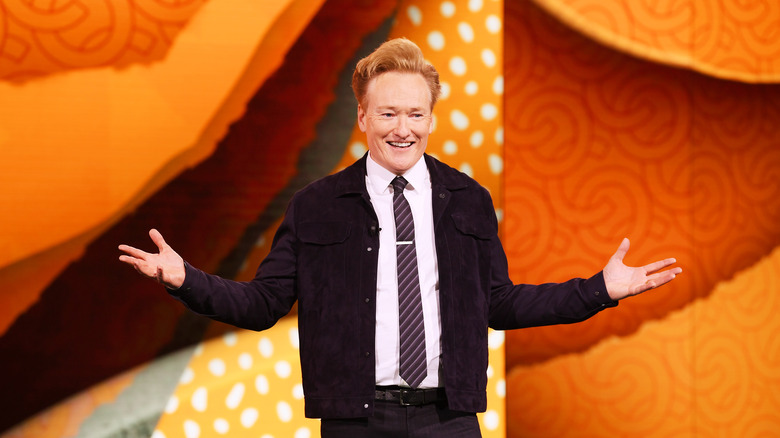 Dimitrios Kambouris/Getty Images
Conan O'Brien knows how to have fun, on and off the stage. There's no exception when it comes to his interns, who he acknowledged as "the foundation of any show like mine" because "they do a lot of hard work and they do it for free" (via Team Coco). The late-night host filmed a humorous segment with his interns to give audiences a glimpse into their experiences; one stood out to us: "There's not too much going on in here so the other day, I organized the sugar packets," the intern identified as "Glasses woman" said. In another segment on his show, interns revealed (teary-eyed): "it was totally worth it."
On a serious note, an ex-script intern at "Conan" called the internship "the best learning experience I could have asked for" (via Huffpost). She also said that she worked nine hours for three days — from 9 a.m. to 6 p.m. A Redditor also gave us some insight into their internship: "Watching [Conan] and the staff take a joke, try it on a few different ways and polish it up, you learn that there is a process to being funny."
You may not get to work on the late-night shows anymore but you could wait to see what O'Brien has in store for his variety program on HBO Max.