Famous Singer Admits Her Bandmates Encouraged Her To Date Prince Harry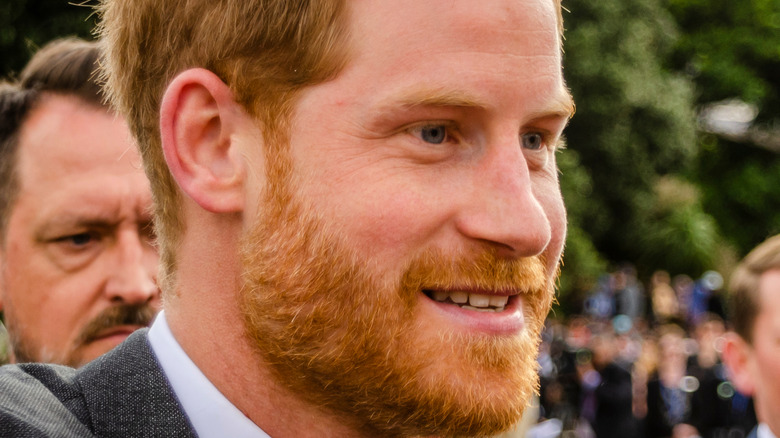 Natalia Ramirez Roman/Shutterstock
Prior to hooking up with Meghan Markle, Prince Harry was easily one of the most eligible bachelors on the planet — because he was handsome and royal. And, when the "Suits" star stepped forward as his girlfriend, plenty of people called foul because Meghan supposedly wasn't good enough for Harry. As Stylist detailed, there were several reasons she wasn't considered the right kind of woman for a prince to be dating. Namely, Meghan was (slightly) older than Harry, American, biracial, and a divorcée. 
Tellingly, commentators and Twitter trolls alike claimed to be concerned about Meghan's alleged "motives" for dating someone rich and famous, positing that she was just using Harry to further her fledgling career. More worryingly, there were several, utterly disgraceful and demonstrably racist, conversations about Meghan's ethnicity, with many pointing to the widely debunked idea of having "blue blood," or ethnic purity, something which is considered very important when it comes to protecting the royal lineage. 
In an unprecedented move, Harry made a public statement denouncing those who were criticizing his partner, particularly reporters hounding her friends and family for dirt on the actor. As it happens, if things had gone differently, Harry might have been fighting the corner of another beautiful biracial famous woman.
Little Mix's Jade Thirlwall could have been the Duchess of Sussex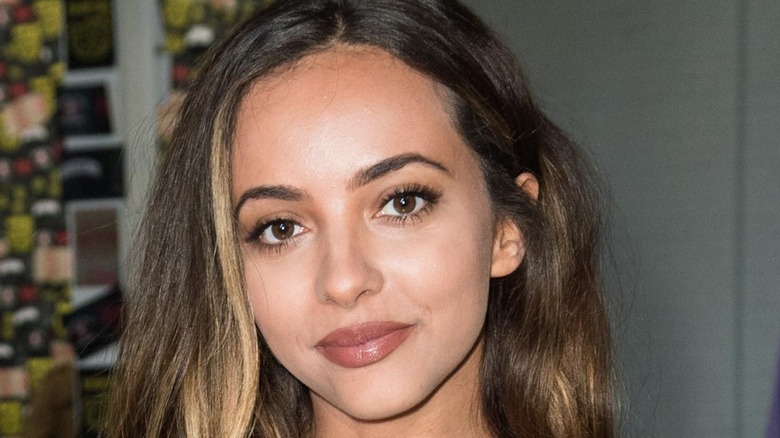 Ian Gavan/bfc/Getty Images
According to Cosmopolitan, Jade Thirwall has revealed her band-mates once encouraged her to try to hook up with Prince Harry. The Little Mix star was speaking in the beloved girl group's "At Home" documentary, via YouTube, and recalled the moment they'd all met the Duke of Sussex. It was 2015 at the time, and Thirwall noted that the other ladies — Leigh-Anne Pinnock, Perrie Edwards and Jesy Nelson, who's since left the band — were keen to create a love match between the two. "I think I was the only single one and the girls were like 'go on Jade, go on' — trying to push us onto Prince Harry. Needless to say, he wasn't interested," she shared. 
Thirlwall acknowledged Harry was lovely, but sadly he didn't want to give it a go. "Oh, I'm actually shaking his hand there. Maybe I was trying to give him some eye contact, do you know what I mean?" she quipped, adding, "I'm just remembering now the girls being like, 'go on Jade, Prince Harry, you never know'." The moment, which happened at the Royal Variety Performance, was hilariously described by Thirlwall as "four Cinderellas, off to find our Prince Harry — and I never got him." The Duke met now-wife Meghan Markle around July 2016, so Thirlwall might have had a chance. 
However, the stunning singer, who's of Egyptian and Yemeni descent, per Cosmopolitan, has been dating Rizzle Kicks star Jordan Stephens for years.