Could This Be What Led Royal Staffers To Accuse Meghan Markle Of Bullying?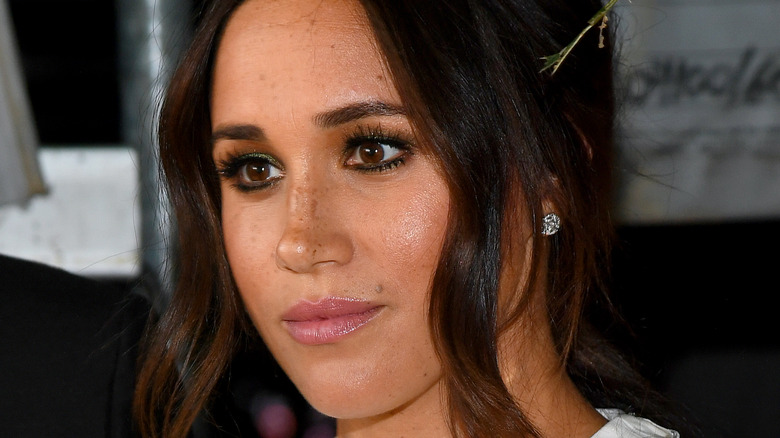 Kevin Mazur/Getty Images
When bullying allegations emerged against Meghan Markle — shortly before her highly anticipated interview with husband Prince Harry and Oprah Winfrey was due to drop — the timing seemed more than a little suspect. 
As Sky News reported, the shocking accusations against the Duchess of Sussex were published by the Times just days before the release of "Oprah with Meghan and Harry." The complaint was made by Meghan and Harry's former communications secretary Jason Knauf on behalf of unnamed staff members. 
It alleged that the former actor had driven two personal assistants from the royal household with her bad behavior and undermined the confidence of another staffer. The Duke and Duchess of Sussex decried the allegations as "misleading and harmful misinformation." 
"The duchess is saddened by this latest attack on her character, particularly as someone who has been the target of bullying herself and is deeply committed to supporting those who have experienced pain and trauma," said a spokesman for Meghan. "She is determined to continue her work building compassion around the world and will keep striving to set an example for doing what is right and doing what is good."
In an unprecedented move, Buckingham Place launched an investigation, per The Guardian, acknowledging in a statement they were "very concerned."
Now, we might finally know what the issue allegedly was in the first place.
Meghan Markle was too frank with staff members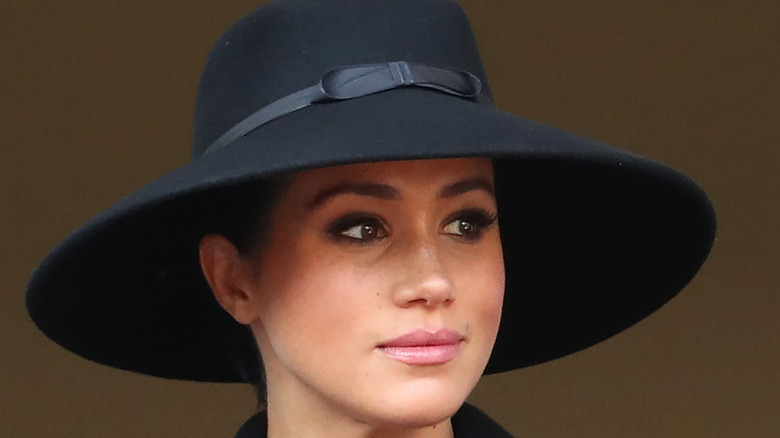 Chris Jackson/Getty Images
According to royal expert Christopher Andersen, who penned "Brothers and Wives: Inside the Private Lives of William, Kate, Harry, and Meghan," palace staff had an issue with the Duchess of Sussex purely because of "a culture clash." Per Insider, Meghan Markle wasn't a bully; she just approached things in a way that chafed against the typical British stiff-upper-lip approach. 
"Particularly within the royal household they're very indirect in the way they do things," Andersen explained. "The kind of plain-spoken, upfront personality, distinctly American approach that Meghan has to getting things done just rubs them the wrong way." 
Two senior staff members from the royal household claimed they were "humiliated" and intimidated by Meghan, describing working with her as "more like emotional cruelty and manipulation." Lawyers representing Meghan and Prince Harry claimed that the Times published the story to assist Buckingham Palace in peddling "a wholly false narrative." 
According to "Brothers and Wives," courtiers were allegedly sending negative stories about Meghan to the tabloids in order to bolster the reputation of their royal rivals, such as Prince William and Kate Middleton. One glaring example of this bias at play, arguably, was when newspapers reported that Meghan had made Kate cry shortly before her wedding when, as the former "Suits" star later explained to Winfrey, it was actually the other way around.
It's worth noting the bullying allegations have since been retracted by at least two staffers, per the recent epilogue to "Finding Freedom."