Mitch McConnell's Latest Comments About January 6 Are Turning Heads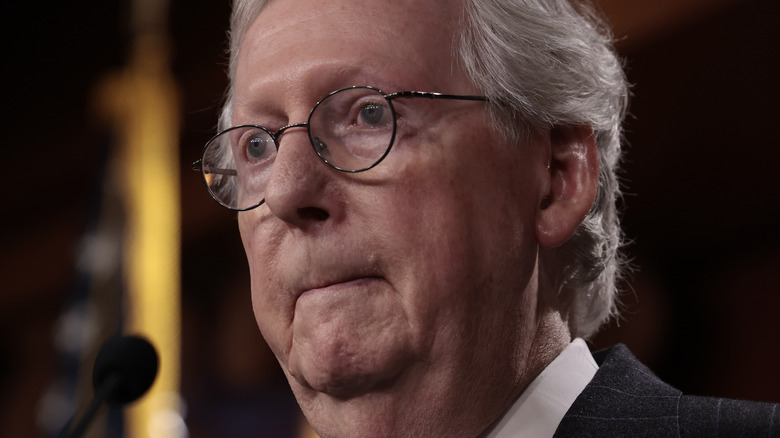 Anna Moneymaker/Getty Images
Mitch McConnell's latest comments about the January 6 Capitol Building riots are turning heads. According to HuffPost, the senate minority leader had previously denounced what occurred in the nation's capitol during the insurrection, stating that the violent mob "was fed lies." Speaking two weeks after January 6, he added, "They were provoked by the president and other powerful people, and they tried to use fear and violence to stop a specific proceeding of the first branch of the federal government which they did not like."
However, McConnell was also at the same time against a bipartisan investigation into the events of the insurrection. "I do not believe the additional, extraneous commission that Democratic leaders want would uncover crucial new facts or promote healing," he said previously.  
Although, during a recent interview, it appeared that McConnell has changed his tune on the matter, leading to speculation surrounding his loyalty to former President Donald Trump. 
Mitch McConnell has spoken out against Donald Trump before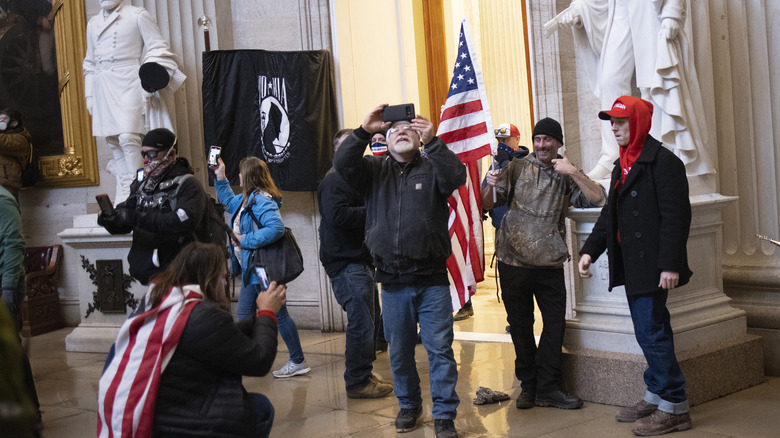 Win Mcnamee/Getty Images
Speaking to Spectrum News, the senate minority leader described the insurrection as a "horrendous event," adding that he is interested in finding out what the House select committee uncovers in their investigation. "I think the fact finding is interesting. We're all going to be watching it ... and I think what they're seeking to find out is something the public needs to know," McConnell said. 
Meanwhile, the senior Republican refrained from saying anything negative about one of the only two fellow Republicans serving on the select committee, Rep. Liz Cheney. 
Speaking to a CNN reporter on Tuesday, Dec 14, McConnell also revealed that he's keeping a close eye on the investigation into the events of the insurrection. "We're all watching, as you are, what is unfolding on the House side," McConnell said (via Twitter). "It will be interesting to reveal all the participants who were involved," he added. 
Addressing the January 6 Capitol riots back in February 2021, McConnell also said that there was no doubt that President Trump is "practically and morally responsible for provoking the events of the day." According to NPR, he added, "The people who stormed this building believed they were acting on the wishes and instructions of their president, and having that belief was a foreseeable consequence of the growing crescendo of false statements, conspiracy theories and reckless hyperbole which the defeated president kept shouting into the largest megaphone on planet Earth."