Why Fans Were Loving Michelle Young's Bachelorette Promo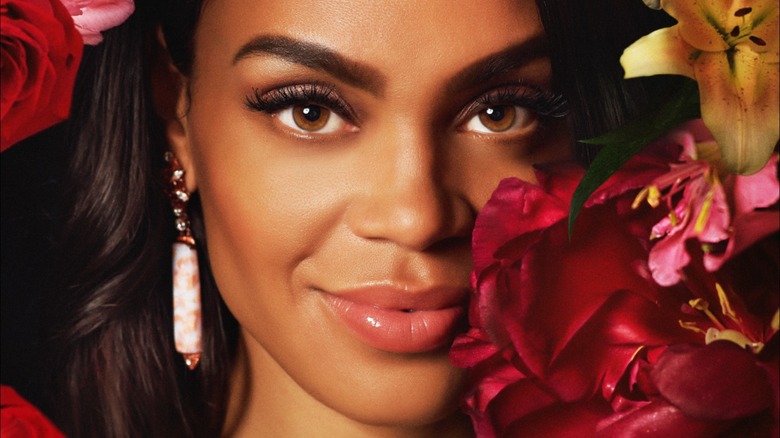 ABC
Michelle Young made such a good impression on "The Bachelor" that she was brought back and given her own show. The fifth grade teacher came in just behind Rachael Kirkconnell and failed to secure Matt James' heart in Season 25 of "The Bachelor" (via Variety). However, she has a second chance at playing the game of love. Young is currently starring on Season 18 of "The Bachelorette."
This time around, Young's been the center of attention and she's had a horde of men fighting to win her heart. That included the likes of LT Murray (Clint Eastwood's grandson) and Rodney Mathews. Her run as the bachelorette has been historic. For example, her final four — comprised of Brandon Jones, Rodney Matthews, Joe Coleman, and Nayte Olukoya — was the first to feature four men of color (via Variety).
As the finale edges ever closer, fans are wondering who she will end up with. They are also starting to reflect on the season as a whole. For some that means going all the way back to the promotional campaign that ran ahead of Young's season of "The Bachelorette." A certain subgroup have been interested in how her promo compared to that of Season 17 star Katie Thurston. Read on to learn what Bachelor Nation fans think about the comparisons.
Bachelor Nation fans think Michelle Young got better promo than Katie Thurston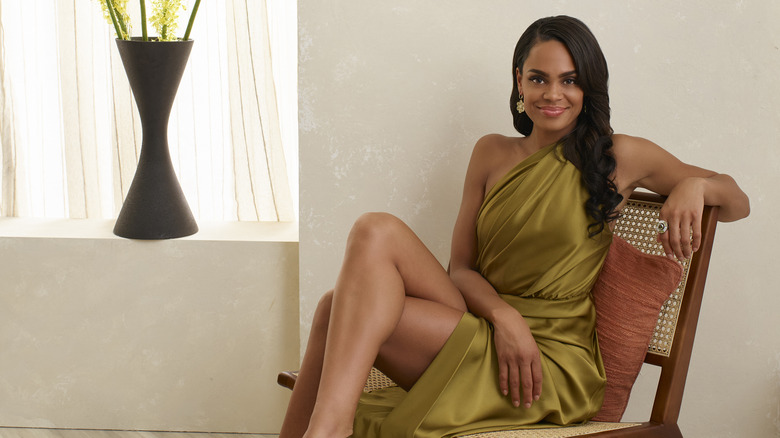 ABC/Sami Drasin
Michelle Young and Katie Thusrton have quite a bit in common. It all started with Matt James' season of "The Bachelor," which both of them competed on (via ScreenRant). Clearly, neither of them were end game for James, but they certainly resonated with Bachelor Nation. That being said, some think that Young may be more of a darling with producers. Why do they say that? Well, for starters it seems that Young got a better promo campaign.
For example, a promo commercial for Young finds her shooting hoops and walking through a classroom while wearing a stunning gold gown (via YouTube). Based on the quality of the short, there was clearly a budget behind it. In comparison, Thurston's promo featured a lot of rose petals but did not seem anywhere near as high-budget (via YouTube). ScreenRant noted that fans had a rather tepid reaction to the latter. Now that both promos are out, the differences between the two are rather stark.
Do the differences stem from producers liking Young more than Thurston? We may never know for sure. ScreenRant pointed out that some fans think Thurston's promos vibed more with her sense of humor and personal style. Maybe that's why they're so different? What is abundantly clear though is that Young's promo is high-budget, romantic, whimsical, and stunning. We love to see it.