Seth Meyers Completely Lashes Out At Donald Trump Jr.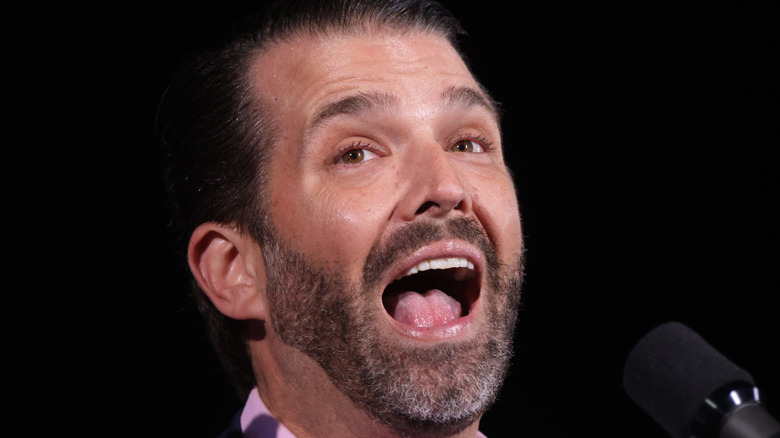 Alex Wong/Getty Images
The Trump family's relationship with America's late-night TV hosts has always been a very contentious one. In fact, at one stage the former President Donald Trump suggested that the "Federal Election Commission and/or FCC" should look into shows like "Saturday Night Live" after the long-running comedy series aired gags and impressions at his expense (via The Daily Beast).
It has also come to light that back in early 2019, the twice-impeached former president asked his advisers and lawyers about what the Federal Communications Commission, the courts, and even the Department of Justice could do to prevent shows like "SNL" and "Jimmy Kimmel Live!" from poking fun at him on the air. 
As The Guardian reported, the Trump family are still proving to be great fodder for late-night TV hosts, even though they're no longer in the White House. This includes NBC's Seth Meyers, who recently set his sights on Donald Trump Jr. once again. 
Seth Meyers had strong words for Donald Trump Jr.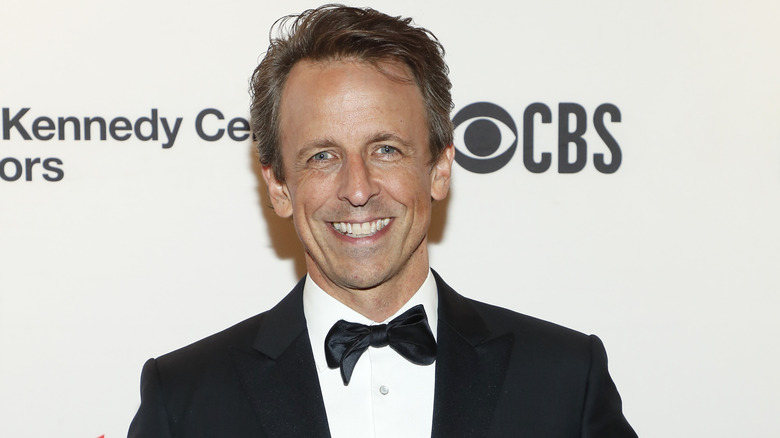 Paul Morigi/Getty Images
Seth Meyers set his sights on Donald Trump Jr. when it was revealed that the former president's son had sent his father's former Chief of Staff, Mark Meadows, a string of text messages on the day Trump supporters stormed the Capitol Building on January 6, 2021, per The Daily Beast.
In the text messages, Trump Jr. urged Meadows to speak to his father, saying, "He's got to condemn this s*** ASAP. The Capitol Police tweet is not enough," to which Meadows replied, "I'm pushing it hard. I agree." In a follow-up message, Trump Jr. responded, "We need an Oval Office address. He has to lead now. It has gone too far and gotten out of hand." 
Speaking on "Late Night with Seth Meyers," the late-night host joked about Trump Jr. not having his father's cell phone number. "Don Jr. doesn't have his father's own phone number. And if Don Jr. gets relegated to the chief of staff, who does Eric have to go through, Rudy? Whatever else we find out about the actual attacks, there's nothing more embarrassing than not having your dad's number," Meyers said (via Youtube). 
The late-night host then went on to point out, "You were the ones who told them the election was stolen! You can't complain that the subway smells when you're the guy that took a sh** on the F train!"