Is Donald Trump Jr. Considering A 2024 Presidential Run?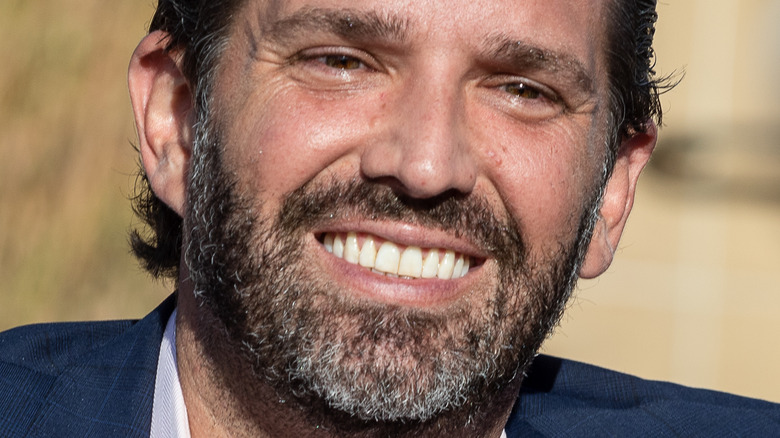 Shutterstock
Former president Donald Trump has teased a 2024 presidential run, sure. But what about his son, and current mouthpiece on Twitter, Donald Trump Jr.? Well, during a sit down with Fox News at Conservative Political Action Conference in Texas, the eldest son of the Republican controversy maker said he hasn't "personally thought about" running for the highest office in the land (via People and Business Insider). Don't think that is the end of the conversation about whether Trump Jr. is interested in a 2024 presidential run.
First, it's important to note how politically active the younger Trump has been since his father left office. He was a featured speaker at CPAC in Dallas (via Dallas News). According to People, he is currently the most visible member of the Trump family in so much as he is speaking out on issues the former president feels passionately about.
Could it be that he is thinking more about his own political aspirations than his dad's?
Donald Trump Jr. has long been considered a possible future candidate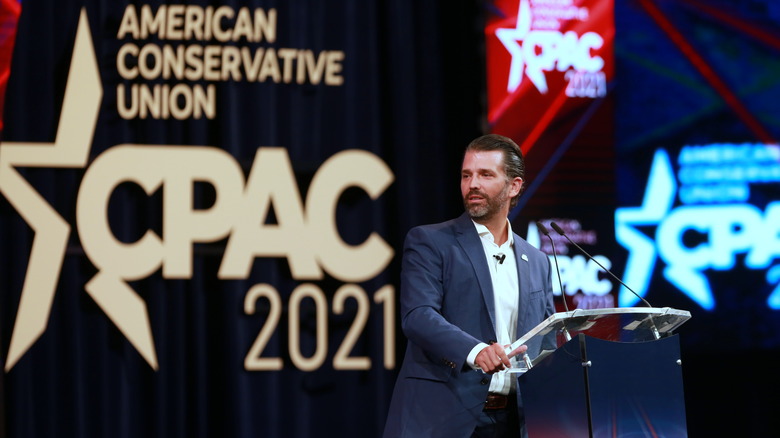 Bloomberg/Getty Images
Speaking at CPAC, Trump Jr. talked about polls "that [have] me pretty high up the list if not at the top of it." He added about having a White House address in the future, "Who knows."
After teasing a potential run for president in 2024, the 43-year-old said, "The reality with that job is you also have to want to do the day job, right? It's not just about the campaigning. I love being in that fight. I love fighting for the things that are out there, that I believe in as a conservative. I will do that irrespective. To want to actually get in that mix, is a whole different story" (via People).
Meanwhile, the idea that Trump's son may attempt to follow in the footsteps of George W. Bush and take the White House like his father did has been talked about for years — starting when Donald Trump ran in 2016 (via The National Interest).
Chatter also sees him running for the Senate in Pennsylvania in 2022 (via Forbes).