How The Dec. 18 Full Moon Will Affect You If You're A Sagittarius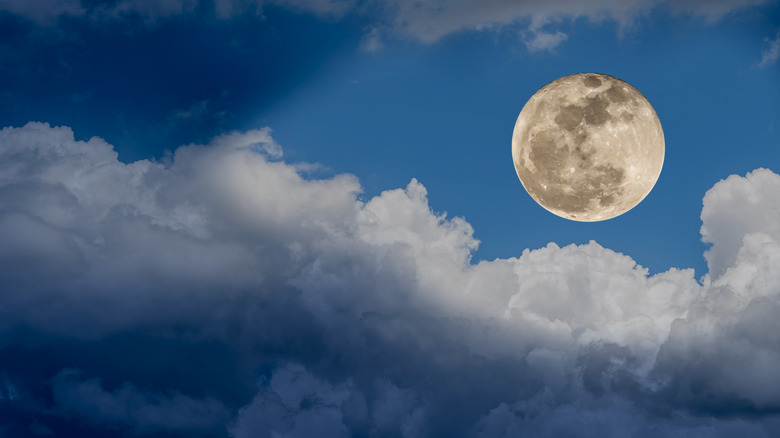 Thitisan/Shutterstock
The full moon on December 18 is all about communication. The lunar event falls under the sign of Gemini, which means deep conversations and clarity for many members of the zodiac. The final full moon of the year is named the "Cold Moon," and is set to bring plenty of good vibes and positivity your way (via Women's Health). This comes at the perfect time as you prepare to end the year and celebrate the holiday season with your loved ones. In addition, this month's full moon may also have you pushing to reflect on the past year and figure out how you can take the lessons learned and apply them to have an even happier 2022.
"As the final moon of the year, the cold moon is a time to rest, reset, and practice self-care as you reflect on the past 12 months," famed astrologers The Astro Twins tell Mind Body Green. For Sagittarius, this full moon has the possibility to bring a real focus to your relationships, per Vogue. So, don't be surprised to see some real shifts in your love life, friend group, partnerships at work, or even your family.
Sagittarius should focus on relationships during the Dec. 18 full moon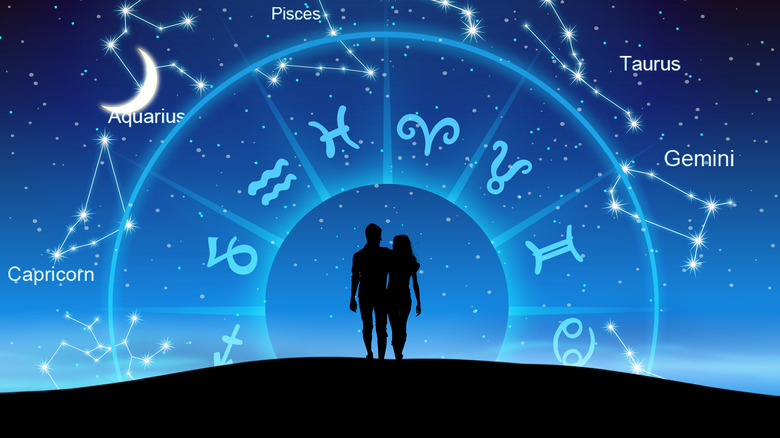 Billion Photos/Shutterstock
December's full moon is full of possibilities. For those born under the sign of Sagittarius (November 22 — December 21), the final full moon of 2021 will be eventful. Now is the time to examine all of your closest relationships. Maybe you have issues with a family member that need to be sorted out before the holidays. Perhaps it's your love life that requires some extra attention. Now may be the time to have a deep conversation with your significant other (via Bustle) and figure out if you're standing still or moving forward. Once you know where you're headed you'll be able to decide if that's a journey you're willing to take with your partner.
Work relationships might also be highlighted during the full moon, per Astro Style. Sagittarius is known for being very independent, but there could be an opportunity for a powerful collaboration in your future. Take a chance and team up with a partner and enjoy the benefits of working together.
If Sagittarius takes the time to sort out these relationships, it may be big things in 2022.