Here's What To Consider Before Going To Holiday Parties This Year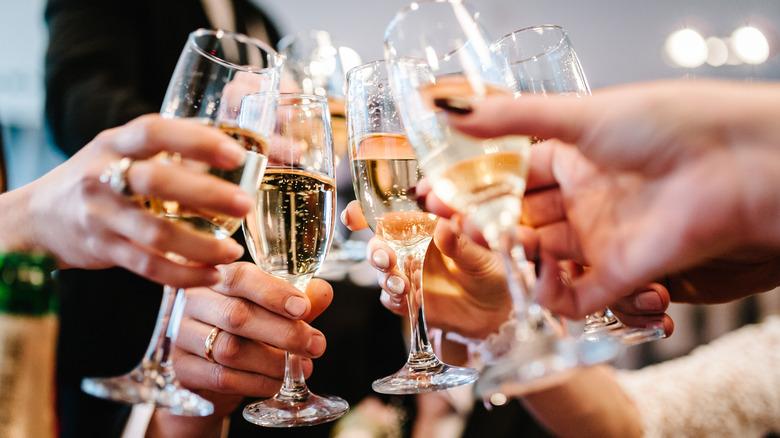 Sergii Sobolevskyi/Shutterstock
Christmas 2020 was a subdued holiday for many. The COVID-19 pandemic had changed the way the world lived, and the vaccine was still months away from widespread availability. Travel restrictions and cautions against large crowds threw a wrench into beloved traditions like holiday parades, church services, and public gatherings (via ABC7). Because the virus affects rich and poor alike, not even Queen Elizabeth could enjoy her usual festivities. She, like millions of others, opted for a quiet celebration at home in Windsor Castle with husband Prince Philip, the BBC reported. 
Fast-forward a year, and the 2021 holidays are once again in question. Although millions of people have been vaccinated — and even boostered — against the coronavirus, the new Omicron variant is proving to be especially contagious, and emergency rooms are filling up. Precautionary measures are re-emerging, with nine states introducing mask mandates (via NPR), and international travel restrictions getting tighter, per Fortune. Even the queen is once again cutting back on her family holiday lunch out of concern for her health and theirs. So, the question remains: Do you have to re-think your holiday party plans, too? Is this going to be another year of sheltering at home and scheduling Zoom calls with friends to offer a champagne toast?
Use good judgment when going to holiday parties this year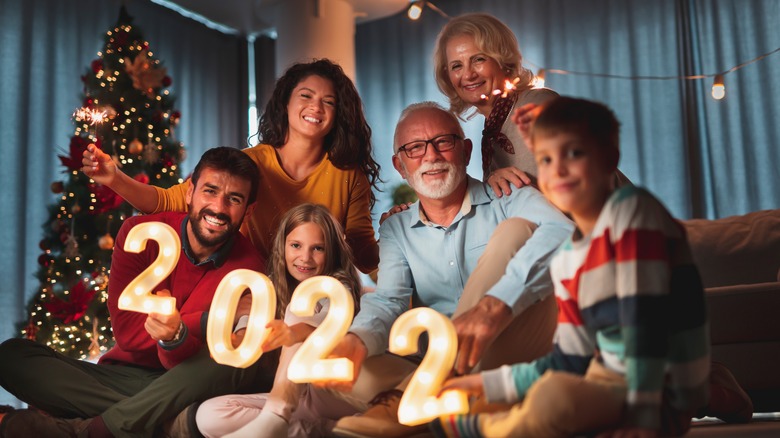 Impact Photography/Shutterstock
Unlike last year, when Americans were being advised to call off their holiday plans, the 2021 holiday season should be relatively safe for hosting your family and friends — or going to their homes. The risk is lower if you've been vaccinated, especially if you've also had the booster shot, according to a medical expert who spoke to Today. People who are unvaccinated or who are at gatherings with unvaccinated guests are more at risk either of becoming sick or of passing on the virus to others. 
CNN's medical analyst Dr. Leana Wen offers additional advice (via CNN): If you're the one having the party, consider having your guests take a rapid COVID test within 24 hours of the event. If weather permits, holding all or part of the event outdoors is a good idea, particularly if there are unvaccinated or partly vaccinated guests. Keep in mind, too, that more parties mean more potential risk. You may want to skip gatherings that are less meaningful to you this year in favor of the more can't-miss events, like family Christmas dinner.  
Once the party is over, Wen also suggests waiting a few days and getting tested before visiting anyone at special risk of illness. And, of course, be alert to the warning signs of COVID-19, such as a fever, extreme fatigue, and a cough.