Lisa Barlow Shares Her Must-Have Beauty Products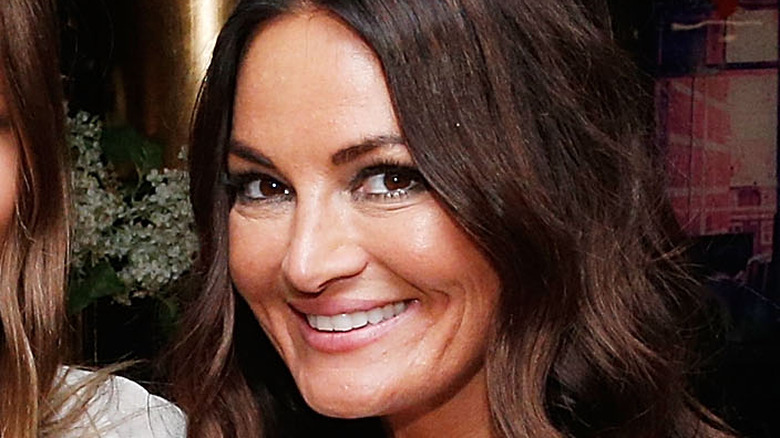 Lars Niki/Getty Images
No one would have thought that combining Mormons with alcohol (or lack thereof) would bring you some juicy drama, but that's what fans got from "The Real Housewives of Salt Lake City." One of the show's breakthrough stars was Lisa Barlow, and did you know that it was this raven-haired beauty who brought the entire caste together?
Not only that, but the Founder of Vida Tequila shared a few of her favorite beauty products in a Bravo Insider clip. Her vanity is thoughtfully organized with an unpretentious vibe in her gorgeous home in Utah. It seems the secret(s) to her luscious long locks are shampoo and conditioner from her sons' brand Fresh Wolf, and she shared that they (kind of) smell like Dior Savage, which is a blend of bergamot, vanilla, and nutmeg. 
Barlow told E! Online, "I am so proud of my boys, plus I need my (Fresh Wolf) sanitizer with me wherever I go. This sanitizer smells amazing and feels great on your skin. I can't live without it." We must admit it is pretty impressive how entrepreneurial her kids are from such an early age. When it comes to perfume, she has been using Chanel's Coco Mademoiselle perfume since 2003 for its clean and floral scent (via US Weekly). It seems this ambitious entrepreneur combines a good mix of classic and modern products for her skin, makeup, and perfume.
Lisa Barlow prefers her beauty products "curative"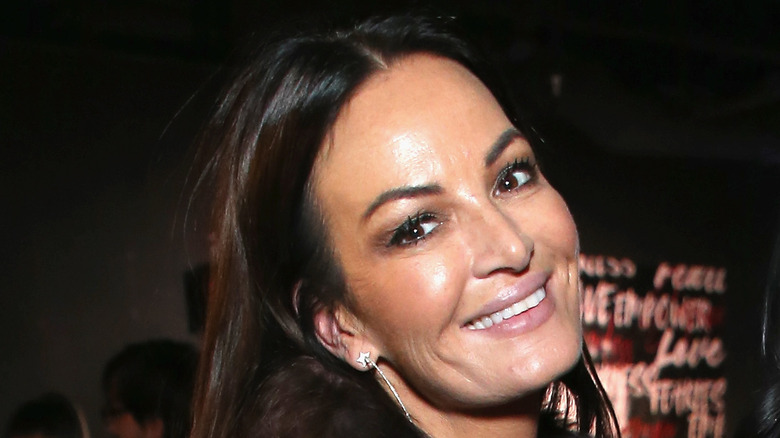 Phillip Faraone/Getty Images
Born in New York, Lisa Barlow has admitted to being a fan of "simple, very clean, long lines," according to The Sun, which shows in her minimalist home and classic style. She seems to follow a similar route while choosing her beauty products. The owner of LUXE marketing company is a fan of the Alastin Regenerating Skin Nectar with TriHex Technology® for her under eyes and eyelids because it is very hydrating (via Bravo TV). She laughed and called the treatment "curative" just like her tequila. The Best Healing Skin Treatment 2021 Award Winner can also enhance results of procedures like lasers and skin tightening (via Shape). It is a great product to accentuate the natural beauty of the housewife.
In the same video, the mogul shared that she often gets asked what her go-to makeup products are, especially, "What blush are you wearing? What bronzer are you wearing? And what lip?" Her favorite bronzer is Fenty's Sun Stalk'r Instant Warmth Bronzer in I$land Ting, a medium with nude undertones. For a bronzed glow like Barlow, use a fluffy brush to apply it on the perimeters of your face, and don't forget your neck. For her lips, she also "loves" using MAC Lip Pencil in Whirl, a darker shade of rose, and adds a Tom Ford lip gloss on top. She loves the shimmery peachy-pink Orgasm by NARS that has a cult-like following for her blush.