Michael Cohen Thinks Donald Trump Will Throw His Son 'Under The Bus'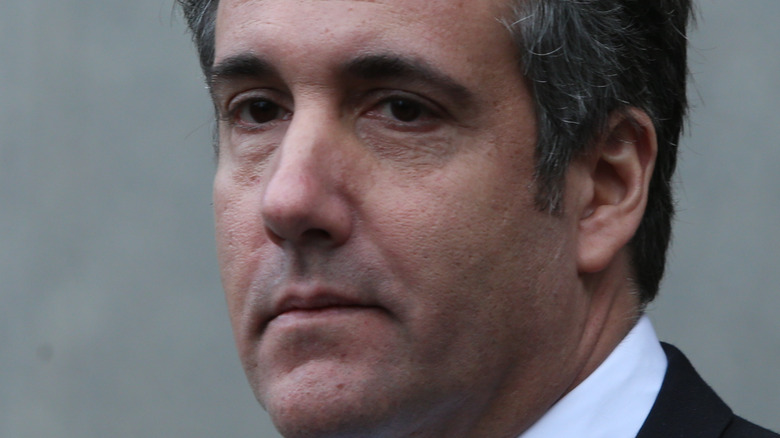 a katz/Shutterstock
Following his fallout with his former boss, Donald Trump's now-disgraced lawyer has been quick to vocalize his opinions and let the world know his predictions on who Trump will target next. Most recently, Michael Cohen shared with Newsweek that he thinks Trump will throw his own son "under the bus now," along with Mark Meadows. But Cohen's obvious mistrust of Trump doesn't mean that he sides with those who Trump could turn against next; he didn't mince words when expressing his opinions on Donald Trump Jr. and Meadows. 
Cohen, who was once known to be one of Trump's most trusted advisors and his personal "fixer," turned against the former president following his disbarring and three year sentencing back in December of 2018 for lying to Congress, tax evasion, and campaign finance violations, per The New York Times. Since being charged, Cohen has openly criticized Trump. And in an interview with MSNBC on Saturday morning, Cohen touched on some of the drama and conflict going on within Trump's "inner circle," per Newsweek. He particularly had a bit to say about Meadows, Trump's former chief of staff.
"I've been very vocal about Mark Meadows for a multitude of reasons," Cohen said in the interview. "First and foremost, as I continue to say, I think Mark Meadows is the dumbest a-hole on the [Capitol] Hill, to be very honest with you."
Michael Cohen predicts Trump will turn on Mark Meadows and Don Jr.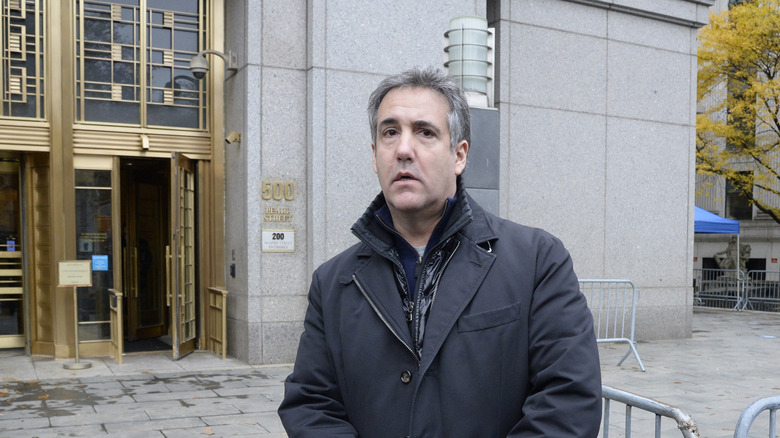 Bloomberg/Getty Images
Mark Meadows was held in contempt of court earlier in the week, following a refusal to comply with a subpoena to appear before the House Select Committee investigating the Jan. 6 raid on the U.S. Capitol, per NPR. But while he didn't go before the House as requested, Meadows did surrender thousands of text messages and documents for the House to review, something that Michael Cohen thinks could put Meadows on Trump's bad side.
"This is something that I constantly look at and I think about when I see the nonsense that goes on in the inner circle, considering I was there at one point and at the top of the heap," he said. "I'm watching and I'm seeing these 9,000 texts, emails from who to who to who, and I wonder, I know for a fact that there are more, but what I wonder is why these 9,000?"
From there, Cohen went on to speculate on who Trump would allow to take the fall; Cohen's guesses were Meadows and Donald Trump Jr. "Who is the next one to be thrown under the bus?" he said. "And the way it looks like to me, it looks like a few people—and Mark Meadows is certainly going to be one of them and I think Don Jr. [Donald Trump Jr.] is potentially another."
As the investigation continues to unfold, time will tell if Cohen's predictions will come true.