Kamala Harris Told Charlamagne Tha God Not To Do This In An Interview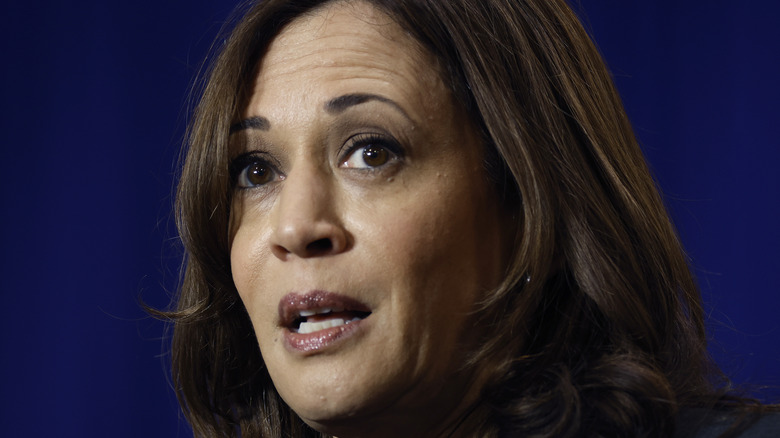 Chip Somodevilla/Getty Images
Kamala Harris isn't one to mince her words, which was clear all the way back during her initial vice presidential debate with Mike Pence. As The Independent reported at the time, Harris was forced to reiterate, "Mr. vice president, I'm speaking. I'm speaking," after repeated interruptions from Donald Trump's running mate. 
During the debate, Pence interrupted Harris multiple times as she attempted to make salient points about the Trump administration's rather lacking response to the deadly COVID-19 pandemic, among other talking points. Likewise, moderator Susan Page had to constantly remind Pence to stick to his allotted time, telling him firmly, "Your campaign agreed to the rules." 
During her tenure as VP so far, Harris has continued to prove her worth as a woman unafraid to speak her mind, as evidenced in her rousing victory speech (via The Guardian). Now, she's using her considerable power to school another confident speaker. 
Kamala Harris went head to head with a controversial radio host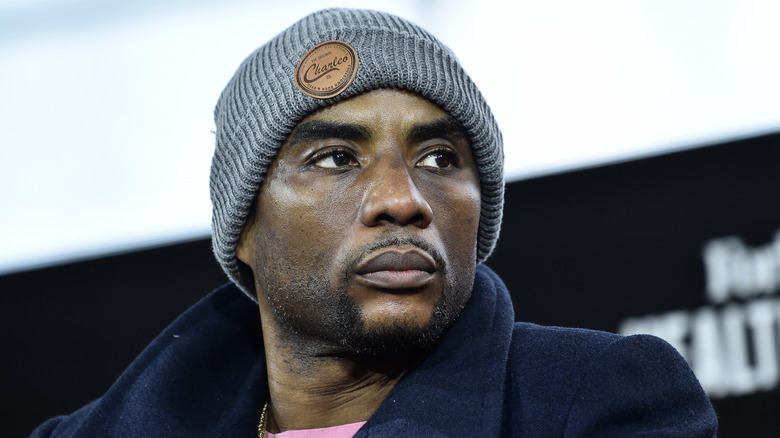 Steven Ferdman/Getty Images
According to The Daily Mail, during a recent interview with the controversial radio personality, Charlamagne Tha God, VP Kamala Harris was forced to reiterate that Joe Biden is, in fact, the current president. Her outgoing aide, Symone Sanders, actually attempted to cut the interview short after things grew increasingly heated. While chatting with Charlamagne, whose real name is Larry Mc Kelvey, for Comedy Central, Harris was tasked with explaining why she and Biden were unable to pass their Build Back Better legislation, which was blocked by West Virginia senator Joe Manchin. 
As a result, Charlamagne cheekily asked her, "So who's the real president of this country? Is it Joe Manchin or Joe Biden?" to which Harris replied, "Come on, Charlamagne. Come on. It's Joe Biden." Charlamagne then responded, "I can't tell sometimes," which caused the VP to get visibly angry as she waved her finger at him and stated firmly, "No, no, no, no, no, no, no. It's Joe Biden, and don't start talking like a Republican about asking whether or not he's president. And it's Joe Biden. And I'm vice president and my name is Kamala Harris." 
As Slate notes, Charlamagne is no stranger to controversy. In fact, he initially found fame as a result of purposely scandalous interviews with the likes of Kanye West. The radio host seemingly met his match with Harris, however, who wasn't having any of it.